Jun 4, 2009
4,133
Pearson 530 Admiralty Bay, Bequia SVG
Do any of you have an early 80's boat (Irwin 52/65, Gulfstar 47/50/60, Morgan 46/51/60 etc.) with a Bass products breaker panel? It should have a line 1 and line 2 shore power breakers. They should be 30 amps, but I do not know the breaker model number for installation configuration. If supplied by Airpax, they'd also like more info.
My main breakers, line 1 and line 2 shore power, are in very bad condition and there is a good possibility that they will crumble in my hands when removed, leaving us with no power at all onboard. Therefore, I am trying to find out exactly which breakers these are so I can order them and do an immediate replacement when I pull out the old ones.
If you have a spare lying around, would you please take a pic of the data info on the side and post it here? Airpax will happily supply what I need if I can come up with the info on the side panel of the breaker. On the other hand, I've contacted Bass Products several times but they haven't bothered to reply. How nice of them!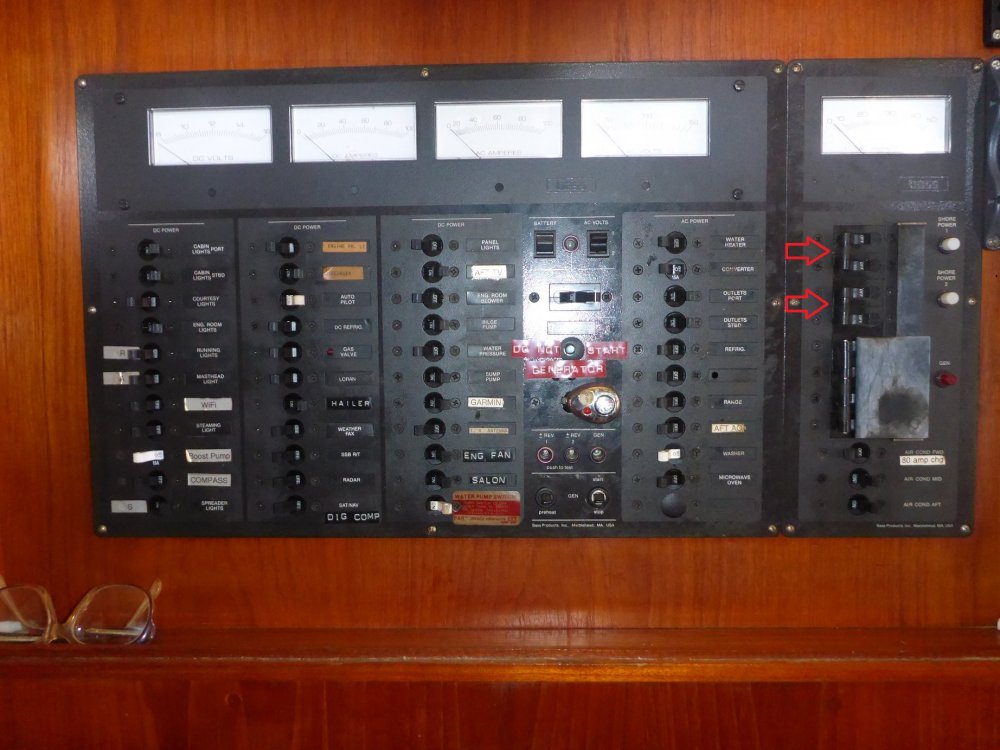 Last edited: