Its says Lewmar 40 BUT.....
I have two Lewmar 40 self-tailing two speed winches on my 1984 Catalina 30 TR. To service them I started researching and found the newer EVOs and Oceans neither of which are mine. Not seeing other alternatives, I e-mailed Lewmar Tech support and received back digital brochures which also were not mine. I also searched for and watched every YouTube video I could find, none of which were exactly mine either.
So, being a good sailor, I got out my tools and started to take one apart. The top cap off as it should after being loosened with the required allen wrench, the rest of the disassembly went well until the removal of the main spindle - surprise, it had pawls on it which have not appeared in anything I have seen or read. So onward we go removing the various pawl gears and ratchet gears, roller bearings etc.
now there remains but three things, the actual not to be removed housing and two mystery gears into which inserts the main spindle., a larger gear on top of a smaller gear. The problem is that the opening in the housing is too small for the removal of the larger gear without first removing the smaller gear from beneath it! And I cannot get that smaller gear out from under the larger gear.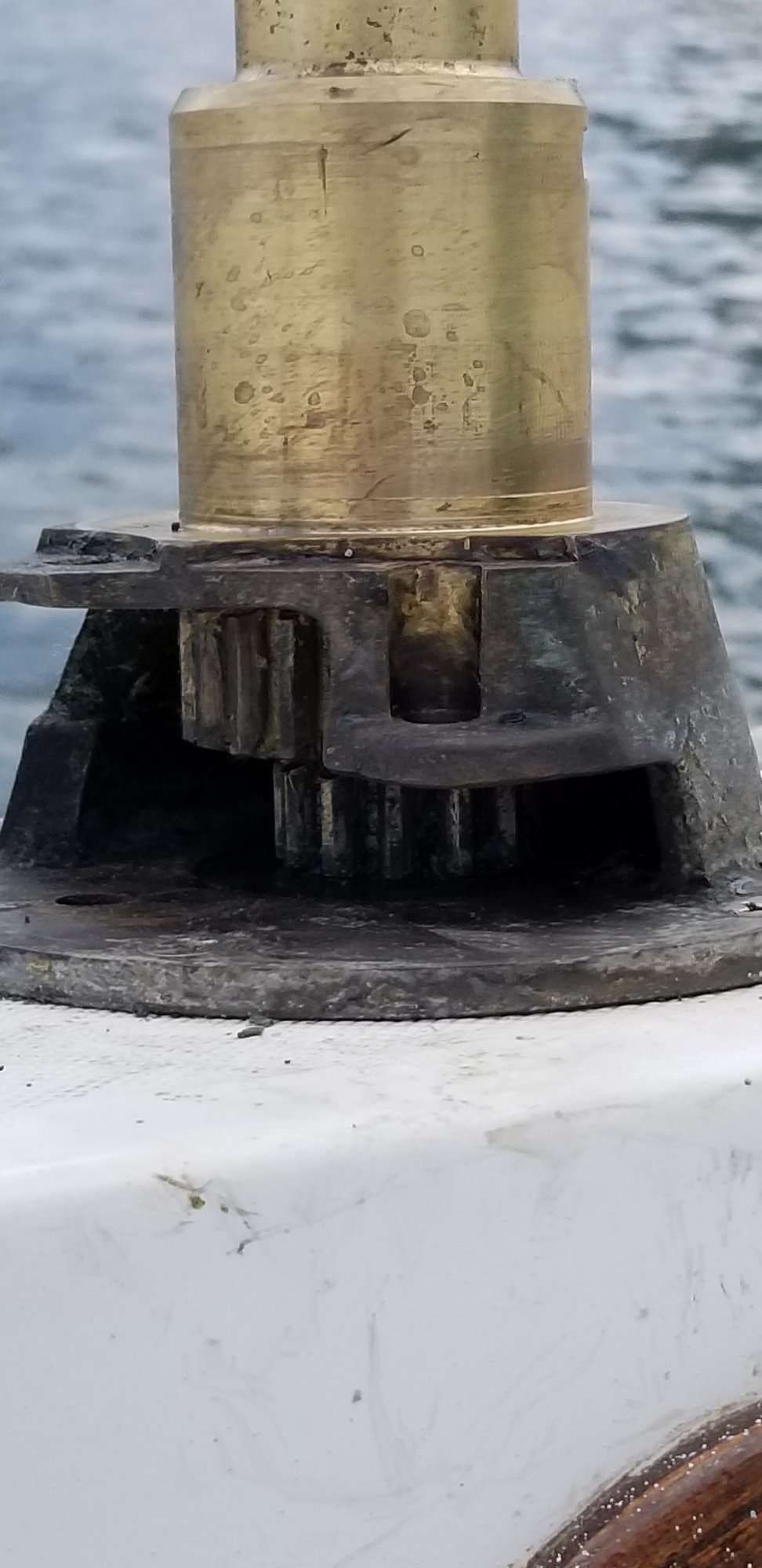 ANY help would be appreciated. I e-mailed Lewmar again and have elicited a stunned silence.
I would make the pictures smaller but don't know how! And there are lots more pictures for the curious
Steve