Jun 22, 2004
2,638
Alden 38' Challenger yawl Rockport Harbor
I live on the edge of Penobscot Bay on the coast of Maine.
My home sailing area for the last 20 seasons is a vast archipelago containing many more miles of island shoreline than mainland coastline.
It takes two small scale approach charts, which we have hanging in a hallway, to cover my sailing area.
These are fine offseason dreaming charts to walk by several times a day, especially in winter. When I need more detail, I'll pause and tap open my phone charts to explore not yet visited harbors, anchorages, and waterways.
My archipelago lies within an isosceles triangle stretching about 70 NM along the coast between Muscongus and Frenchman's Bays, with 2 legs stretching inland 40-50 NM's. Penobscot Bay fills the vast center.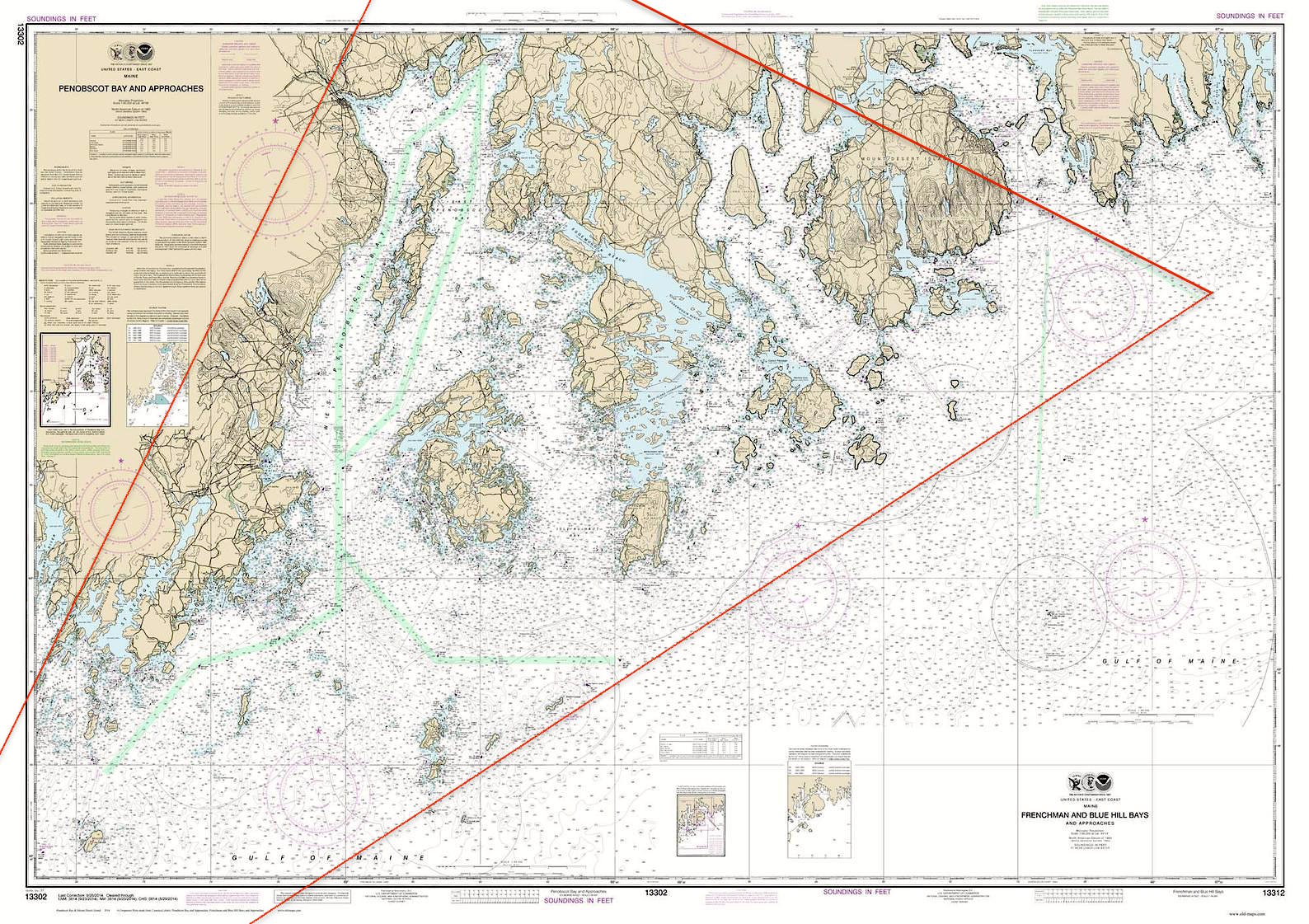 For a sense of geographical size, here's a lens swath of the archipelago from a hill on the shore looking eastward out over Western Penobscot Bay.
The horizon looks impenetrable yet there is no mainland in the background. All the lands on the horizon and beyond in the photo, are islands of varying sizes.
Beyond Isle Au Haut (high island - right side of frame), are open island thoroughfares, several large bays, and open ocean continuing over the horizon.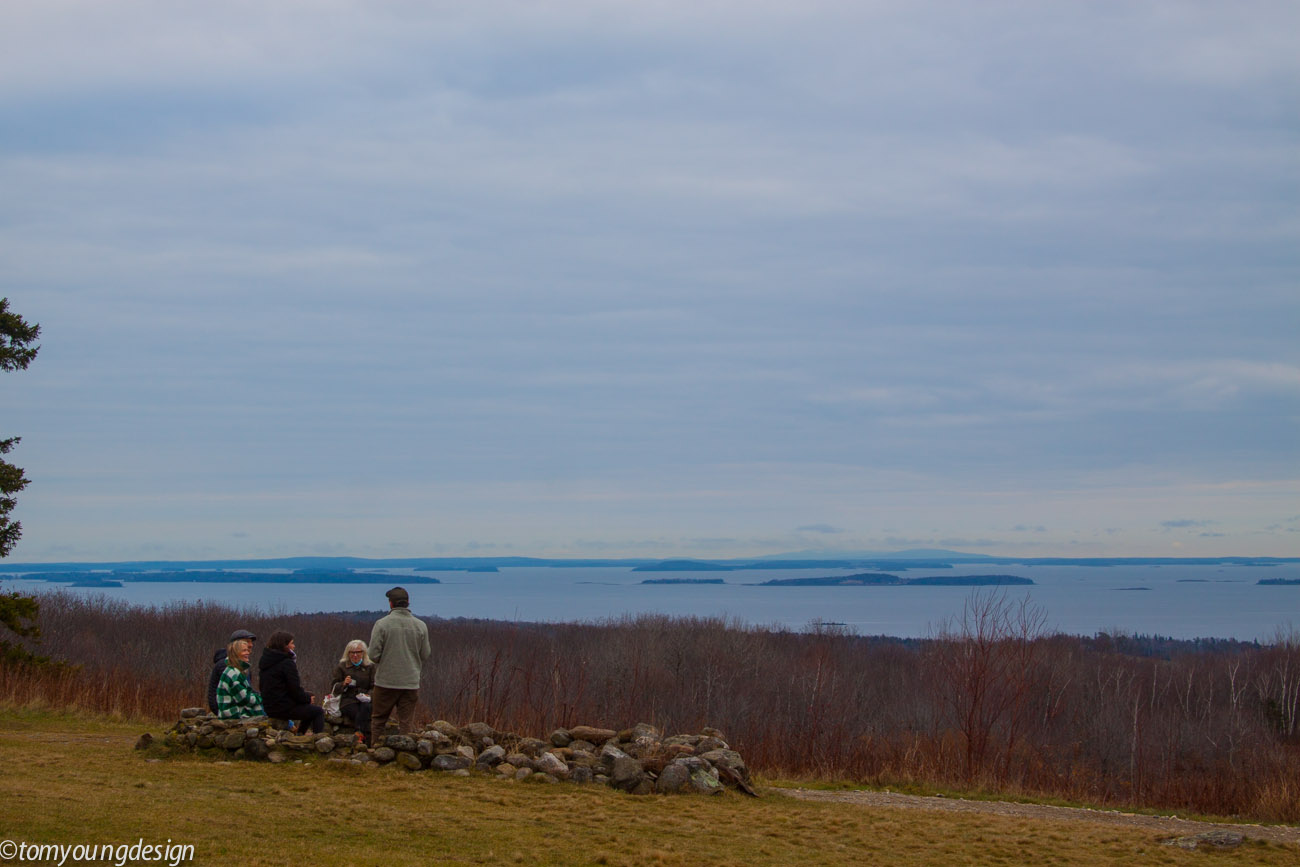 (Anchored below off Isle Au Haut in a remote portion of Acadia National Park)
What makes a world-class sailing area?
First: Great coastal cruising that allows travel under sail in nearly all weather conditions. While visiting boats are waiting in harbors for improving weather to transit east and west along the exposed coast, this area's unique combination of 'open inland' waters are open to explore, under sail.
Add beautiful typography, varied shoreside culture from picturesque harbors to snug remote anchorages, and there you have it.
(Anchored for the night near the center of the archipelago).
For the last 20 seasons, I've spent over 30 days and nights sailing (mostly) within this triangle. Doing the math, we've spent the majority of those 600+ days and nights, sailing within this beautiful archipelago.
I regularly discover on my winter charts on the wall, there are places I've yet to sail in my archipelago.
I can't get through it all, and I've happily given up trying.