JRT, the club is the Galveston Bay Cruising Association,
www.gbca.org
. They have a few big events, Texas Race Week and Performance Cup. But the big turnout is for the Icicle and Rum Race series's and the after parties. And there's also the Lakewood Yacht Club and Houston Yacht Club events. And our little group has Peanut Regattas when there's no other races.
And we had one on Sunday again. Six boats raced, came out the fog at the first mark within a half mile of each other and bunched up at the second mark. We were in fourth on the last leg behind a Hunter 34, C&C 35, and Jeanneau 379, managed to pass them and come in first.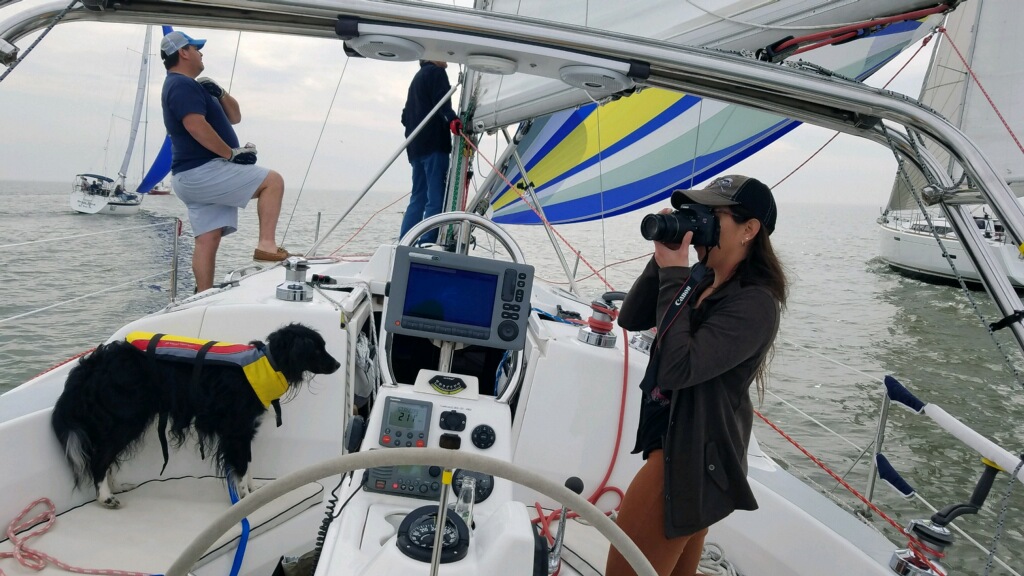 Lot's of real close action, working on a video.