Hey guys,
In the process of replacing my glow plugs, I ordered a new pressure sending unit out of parts book for Kubota. This is a 3 cylinder Phasor Marine engine that I have no idea what the serial number is. I ran into this issue last year when replacing transmission. I will add some pics and looking for some opinions on what best to do.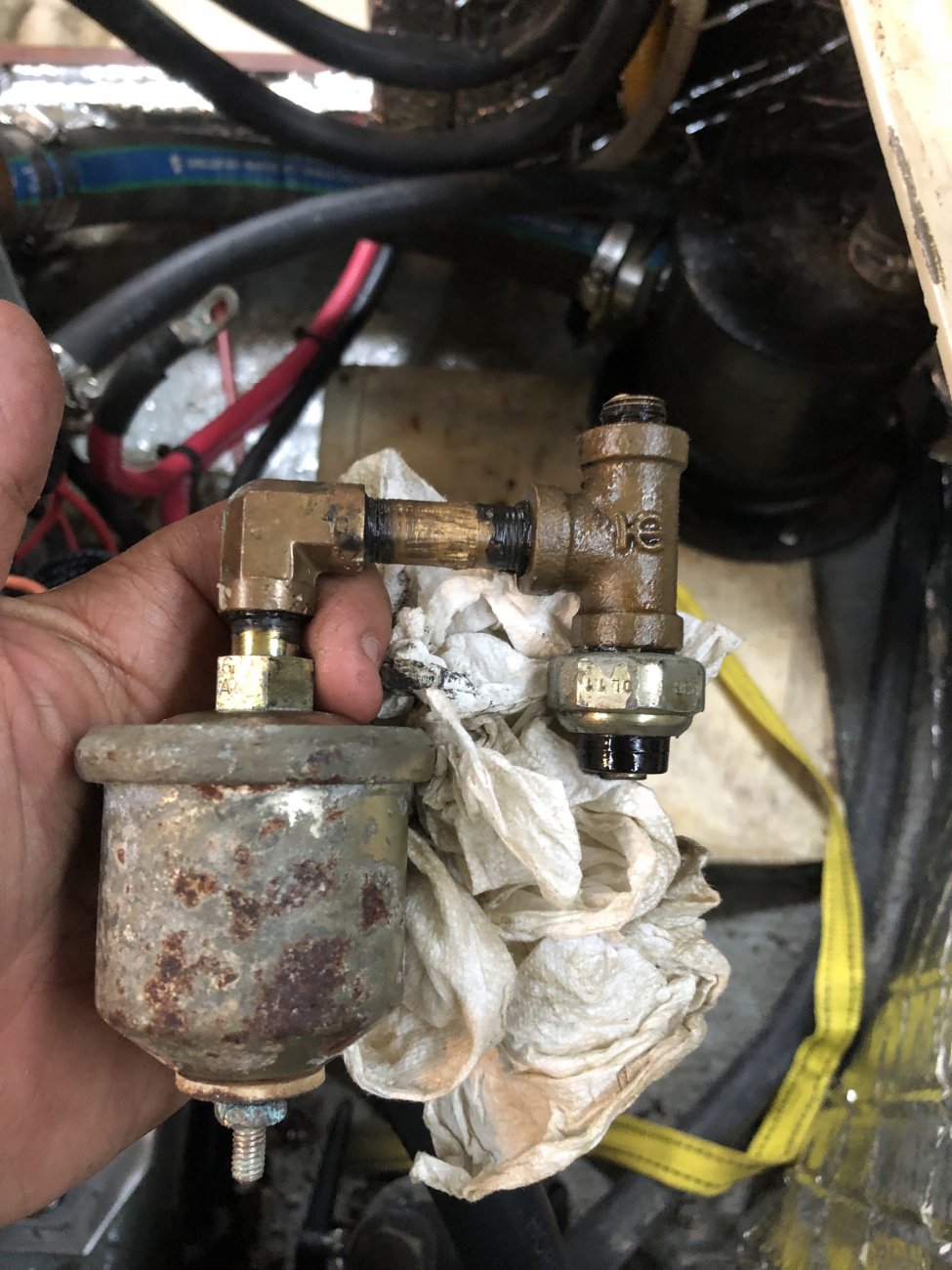 This vibrated and broke off. I can see pressure sending unit and must be temp sensor. But this was a goofy set up for sure. homemade job, with vibration not good. I bought a new temp and pressure unit combined thinking I could get rig of the copper piping.
The problem, is that the pressure sending unit is so small and limited space by oil filter housing, that I had to use the elbow and piping to get combined unit to work.
The new pressure sending unit is very small like in the top photo on the right and I see why by itself it fits in there. The bad side is the loss of engine temp sensor.
One suggestion is to use a small hose from high pressure grease gun and lengthen the flexible connection to allow for both. My other option is to use original pressure sending unit only and forget the temp sensor. I would like to get rig of that crappy elbow conglomeration as it is what broke off and pumped oil into the bilge. If that happens underway I will have a major engine oil loss problem before I could even know what happened.
Best suggestion. I have glow plugs going in, and I have to replace 2 seacocks yet.