Jun 22, 2004
2,646
Alden 38' Challenger yawl Rockport Harbor
We've never seen so many people at Lunt's Dockside Deli in Frenchboro as we did in season 2020. We had stumbled in on
Story Telling Night.
Locals; many of who fish and don't care for lobster (blame them?), were enjoying Lasagna. Boaters were there enjoying lobster, of course.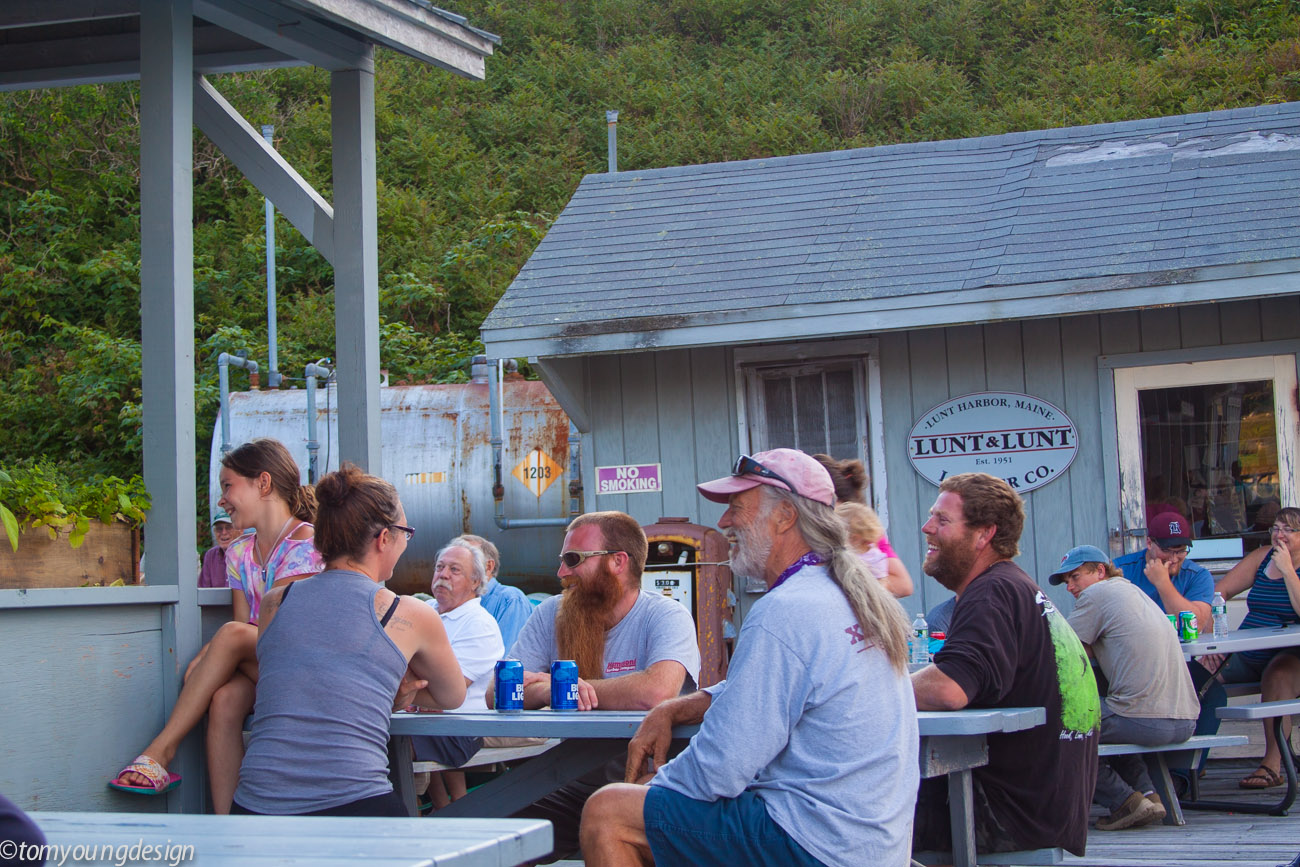 John (from Ann Arbor Mi.), the seasonal proprietor told the story of how he found himself in the kitchen at Lunt's.
Everyone laughed when John revealed the Lunt's only request: "Don't shame the name",...
Funny for sure but I laughed even harder when I imagined the Lunt's meeting on the dock to discuss handing over the reins of the kitchen to a guy from Michigan, that sells
Lobster Butter Love
Coffee. It all worked out.
There's no lobster in Lobster Butter Love coffee.
BTW: All tables were distanced, the lens closed things up.