On my C310 I have a few projects that I want to tackle before I put the boat back in the water in 6 weeks after winter storage. Advice on how to tackle these is appreciated as I'm still in my first year of ownership and haven't had to deal with these items before. I'll note that I'm one of the first boats that needs to go back in the water based on where I'm at in the yard. That's expected to be the third week in April with average temperatures of 56 degrees (day) and 40 degrees (nighttime) if that matters to how I do these repairs.
Repair gelcoat cracks on the stern corners (see pic).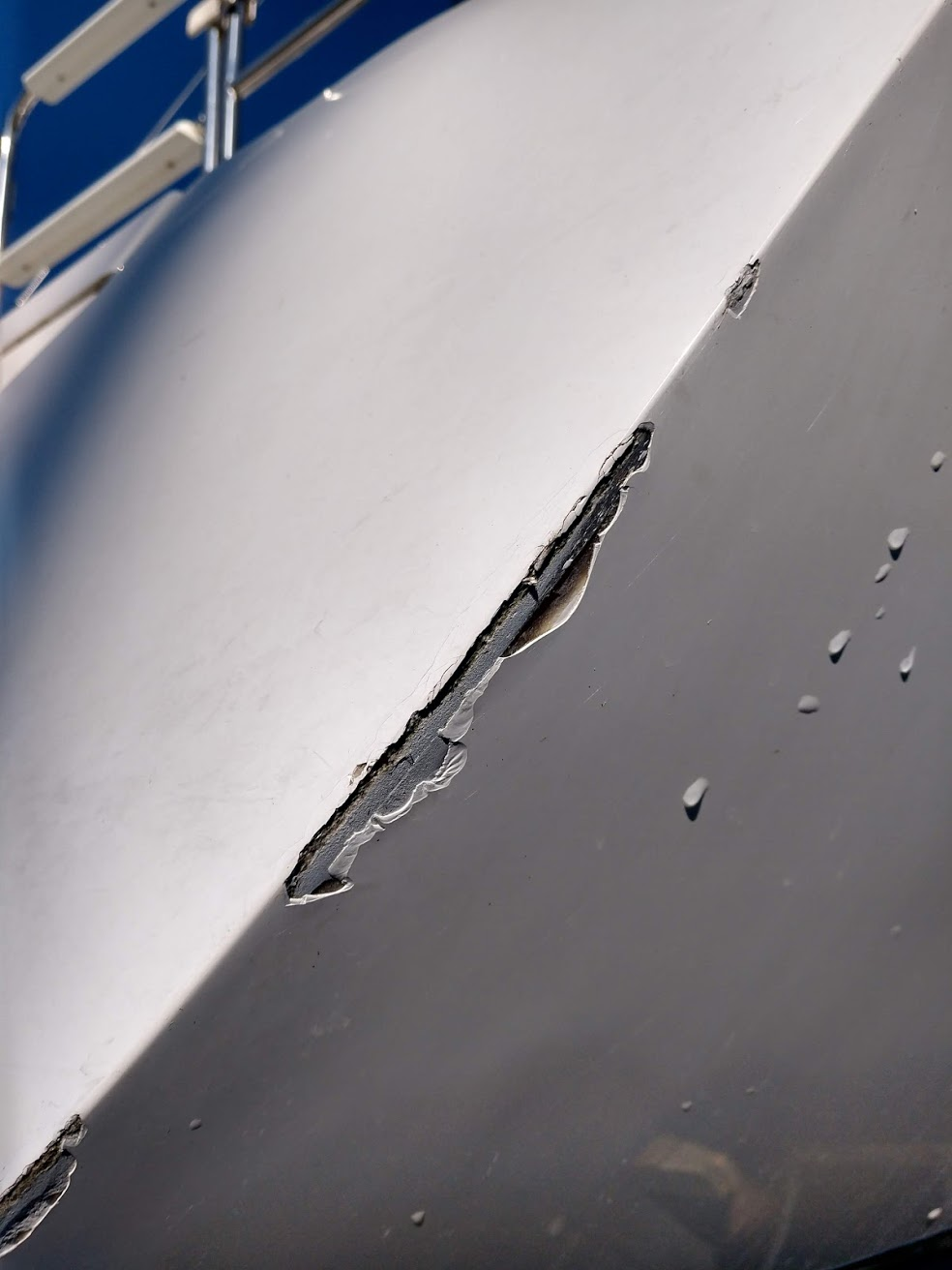 "Catalina Smile" on the keel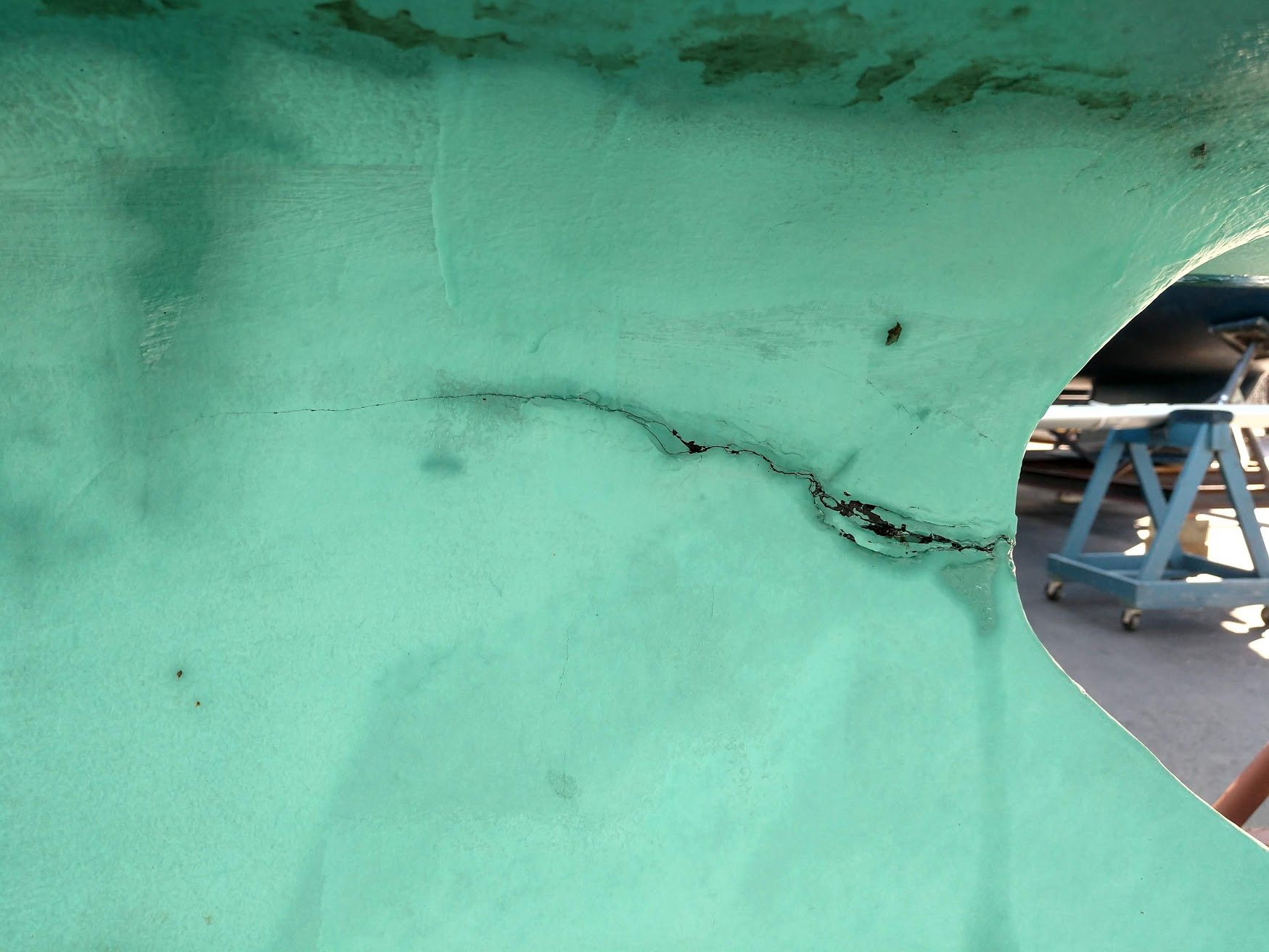 Striping removal and replacement

Also, recommended products and procedure to prepare and buff the hull to a decent shine?
The bottom paint that was used by the previous owner was Interlux YBB359/1 Fiberglass Bottomkote NT Antifouling Paint - Green. Anyone know if a single gallon is enough to cover the 310 bottom?
thanks everyone!