Just got a Jack Russel puppy and wanted him to be a boat dog and faced the same issue. As he was being house broken he was very reluctant to go on a piece of artificial turf I had cut for the very bow of our boat.
On the 2nd week we had him we were going out for 3 days so I walked him up to the bow a lot and even visited land a few times by dinghy in the mean time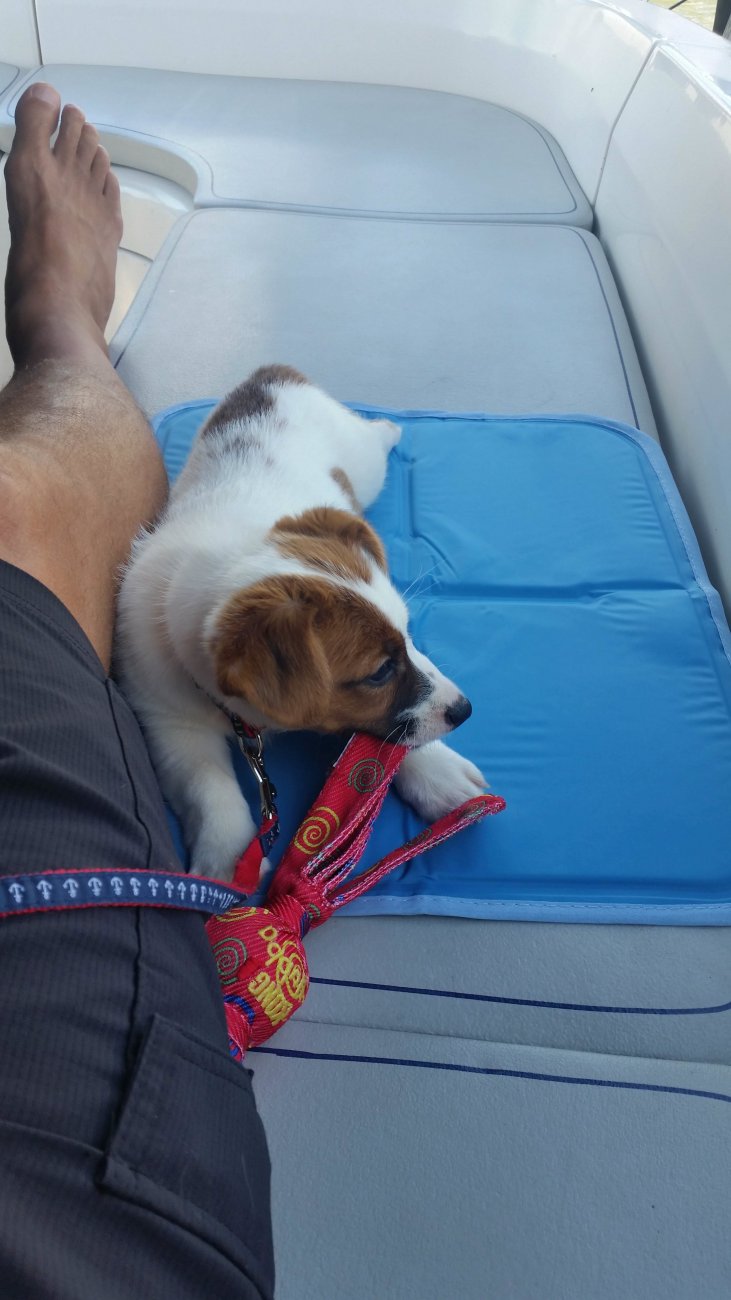 , but he could only hold it so long and once he finally pee'd he was set after praising and a treat. Another day and he did his #2 to praise. Now he knows he is OK and has gone multiple times.
Skipper will work out as a great boat dog.