Jan 5, 2018
187
Hunter H34 0828 New Orleans
Greetings sailors! I thought I'd start this thread today and hope to "end" it by the end of July-2018!! I'll be hauling the boat [bottom, etc done] 7/9 and removing the mast. I'm at Seabrook Marine in New Orleans. They let you work on your boat 24-7 while it's out oft the water - so, I should be able to move quickly...
Let me qualify this by saying: I don't possess many "boat" fixing skills, [fiberglass; diesels; marine batteries; etc...] but have a knack for planning and logistics. I've rebuilt my Porsche 930 from a way worse state than this boat [I'll attach a picture of it, too]. And, was the GC and Architect for my house 2-yrs ago - and never did either of those, either... Just so you know who you're dealing with
On Compression Post: I've already begun the "planning;" "disassembly" and "inspection" process. I'll attach a few photos of some drawings I made up; and some recent pictures of the disassembly and inspection...
In a nutshell: I plan to drill a 2.5" hole in the deck & into the cabin; drop a 2-3/8" Aluminum Pipe with Aluminum Flange welded on top; Screw the flange into the 1/4" aluminum plate sandwiched inside the deck; Then screw the mast step to the flange. In the process, I'll try to run the mast wires along the top/port portion of cabin and avoid the bilge; replace the starboard bulkhead [or, most of it...]; also replace the mast lighting; install a "wired" garmin wind sensor; install an inspection port at base of mast; and ?? whatever else comes my way...
This thread should start moving after 7/9... I want to thank everyone in advance for their input and advice! Shannon
Design: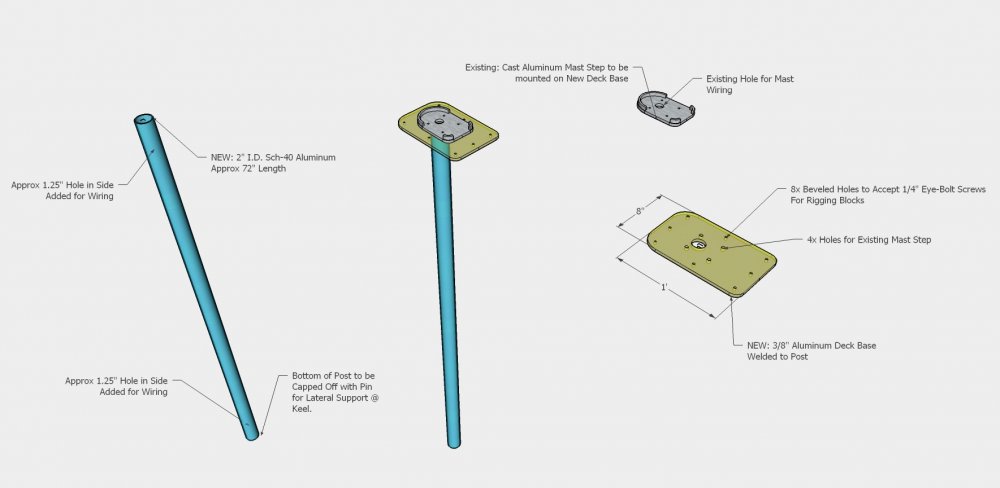 Support: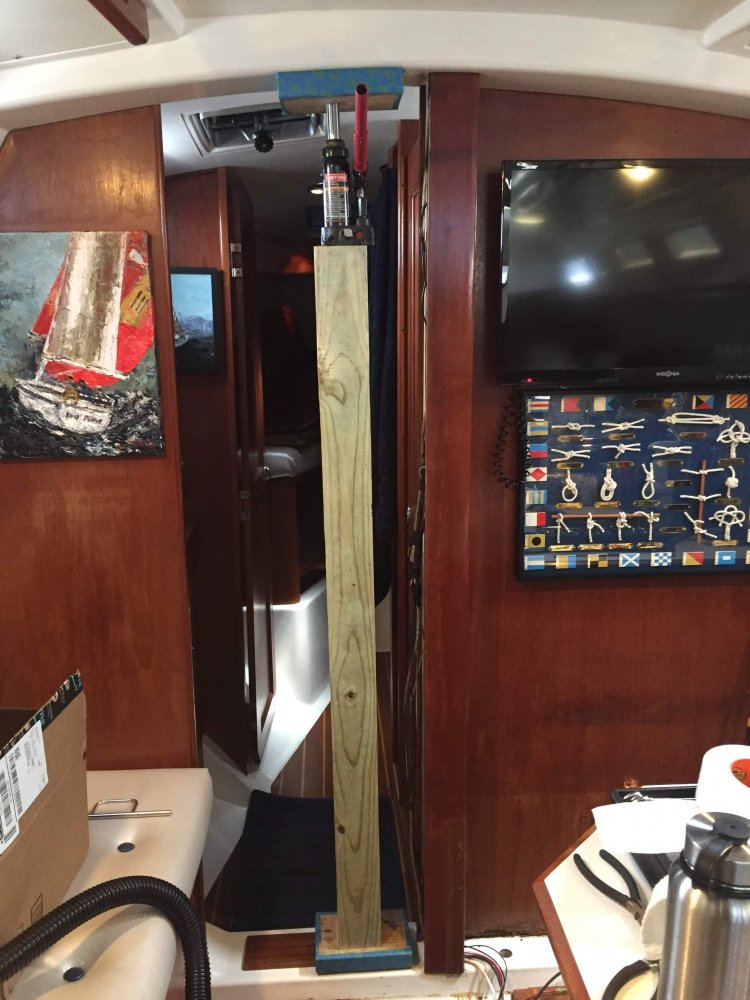 Post Removed: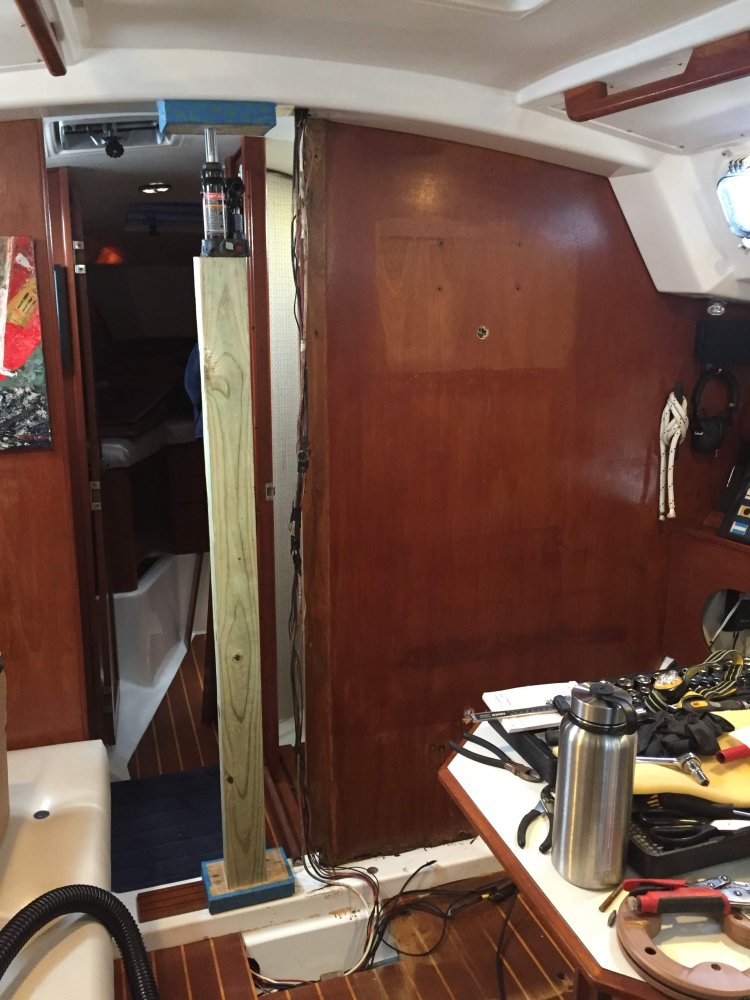 I was able to jack the header up about 1/2". Of course, the method was: loosen stays; jack a little; loosen stays; jack a little; and so on... I screwed the 2x8 onto the bottom of the post; screwed the jack to the post; placed a 1/4" circular hole in the top 2x8 so that the jack post fit nicely...
The other [basically completed] projects: