Jan 8, 2015
356
MacGregor 26S, Goman Express 30 Kerr Reservoir
Saturday wind was forecast to be light (5 – 8 knots from the NW) and temps in the mid 60's so I was thinking it might be a good day to get out and practice using the spinnaker.
I have several mods in progress so if the wind ending up being too light, a back up plan was to try and finish several of those. Upon arriving at the marina, it appeared to be enough wind for a relaxing sail. After not being out for several weeks due to work commitments, I could use the stress relief!
Once raising the main and shaking out the reef from a previous sail, I found conditions were as near to ideal as one could ask for. (10 – 12 kts.)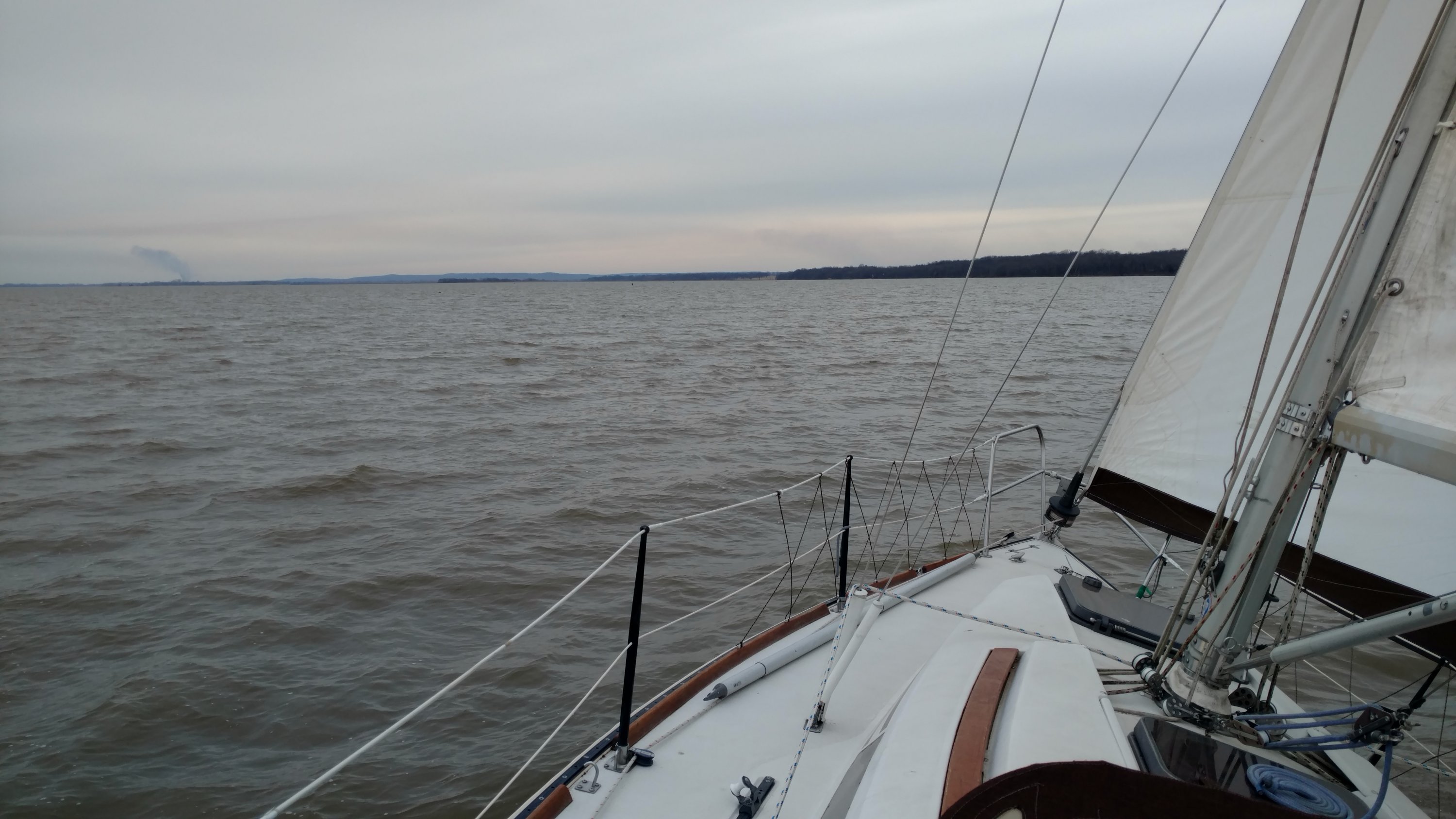 Trying to point as tight as possible, my thinking was to pull the traveler all the way over to windward. However, when I centered the traveler in preparation for a tack, the boat surprised me by standing back up on its feet and also picked up ½ knot.
For the first time since sailing this new to me boat, I felt comfortable that I had the boat balanced well, most of the tell tails were streaming aft…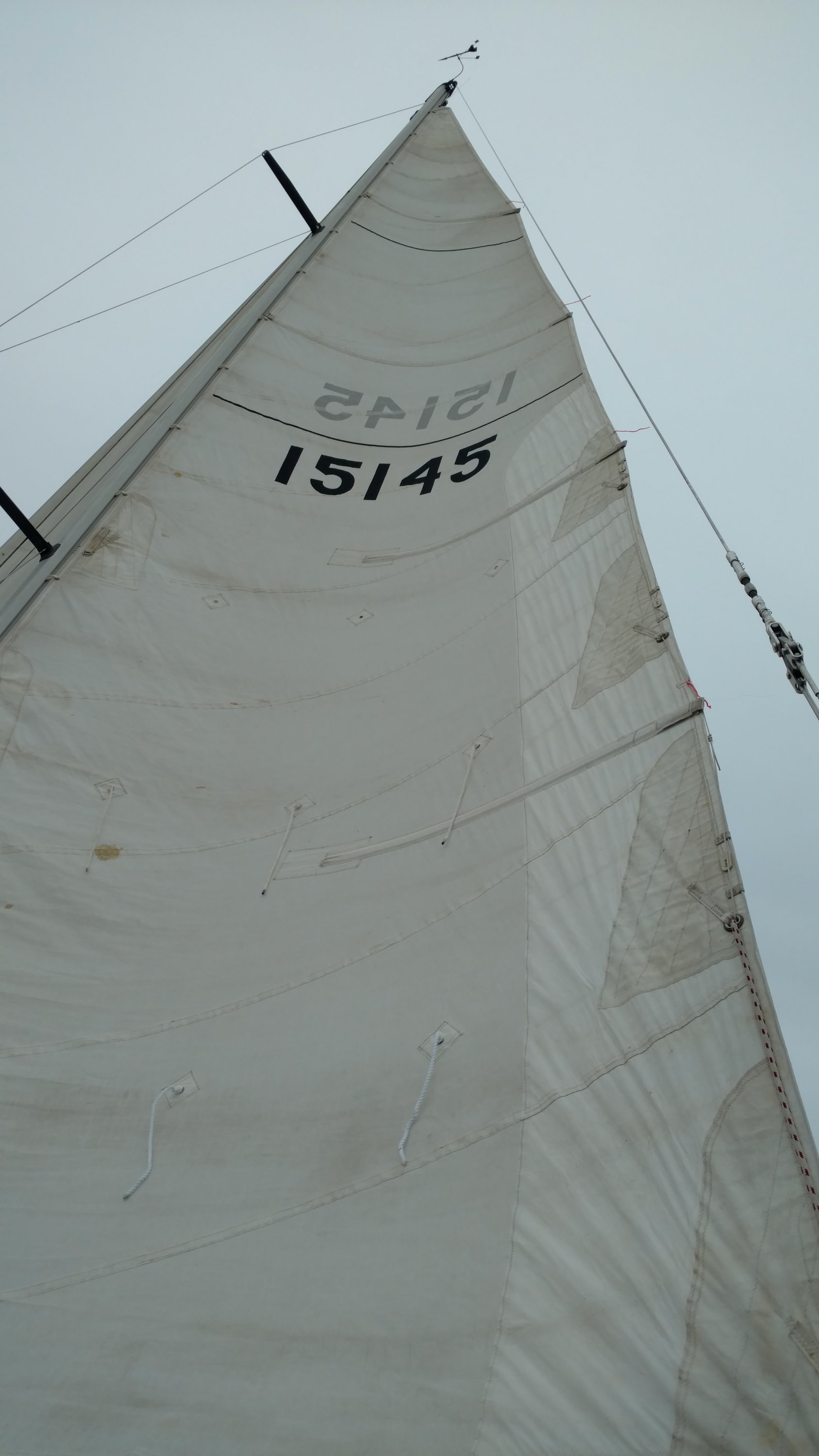 but also, I sailed completely across the lake without having to make any adjustments at the helm. As the wind would build slightly, she headed up on her own and then settled back in as the wind backed off again.
One confusing point I haven't figured out; while going up the channel, my knot meter was continually reading exactly 1 knot higher than the GPS SOG. I attributed that to going against a 1 knot current. However, when I turned around to go back it wasn't the opposite as I thought it should have been. What gives?