Hello everyone. New to this forum but not new to forums in general. Looks like a great depository of resources for Cal owners!
With that being said I have been looking for a project boat. What I mean by that, is work on the boat at my shop for as long as it takes to get her in shape.
I found a 1983 Cal27 that is in good shape. She has been on the hard for 4 years and there were two deteriorated tarps around the mast. When the broker opened the companionway board he exclaimed, "Shoot it is full of water" . When I looked over his shoulder I saw the cabin floor had about 3 inches of water in it.
Water in the bilge should not be an issue. The boat surprisingly did NOT smell foul. We could see where the chainplate through deck areas were leaking. I did not see any water damage at the deck step.
So... My questions are: Do the stringers that are under water have pass through drains holes at the hull level? If so did the manufacturer seal them or just run some holes through exposing the ply stringer to water intrusion?
Next: How is the keel constructed? Does it have bolts? There looks to be a seam half way down the keel on the outside.
The bilge pump worked but since the boat was sitting nose low, the intake was uncovered and we did not get all the water out.
I am not afraid of doing any of the work needed. I just dont want to get this boat then have to part it out because of damage that is not repairable.
Any info on the above question would be great
Cheers Bert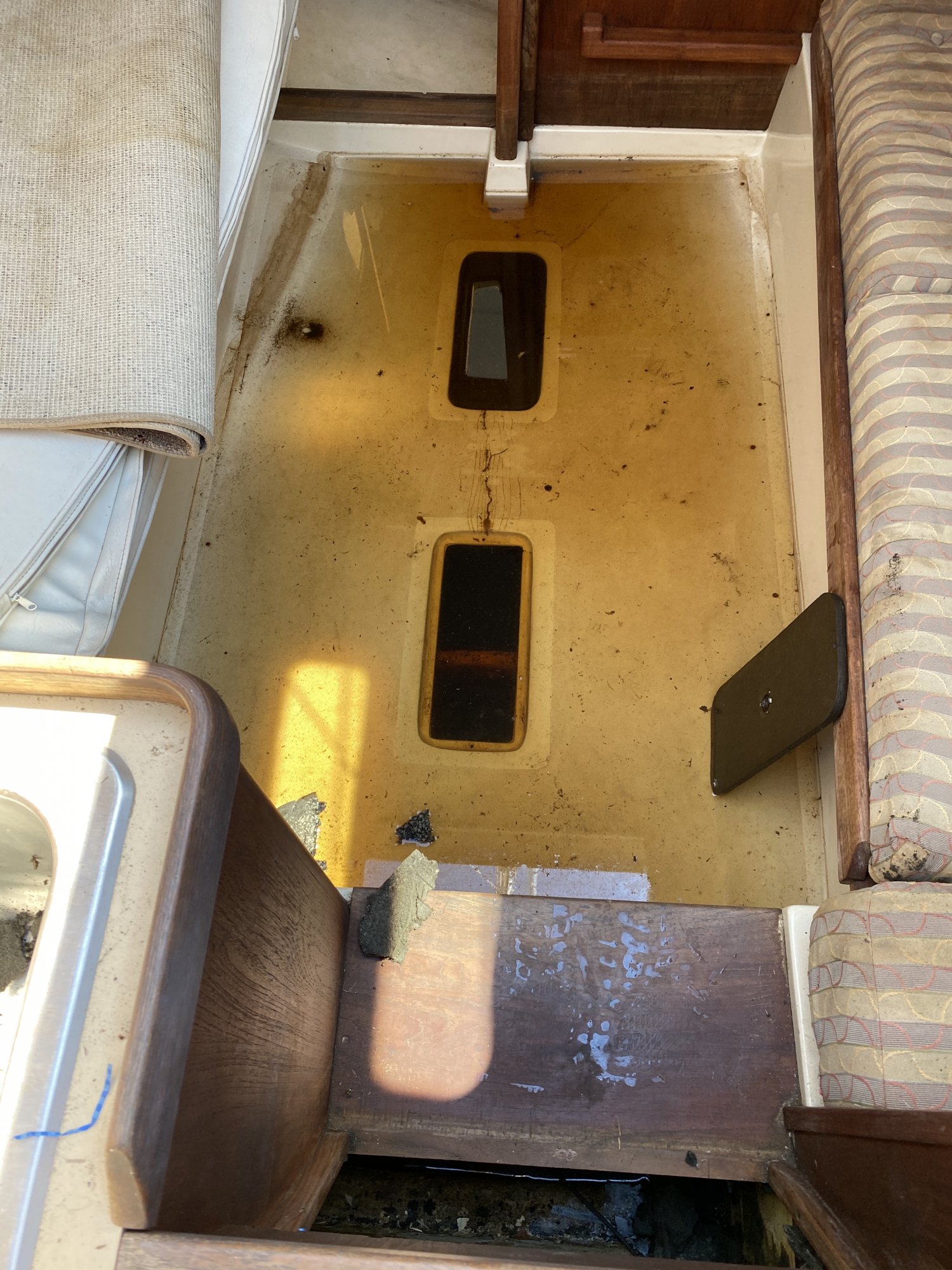 Last edited: