Feb 17, 2006
5,078
Lancer 27PS MCB Camp Pendleton KF6BL
Back in the '80's the FCC issued certificates when one upgraded to the next level Amateur Radio License. I never got one for any of my upgrades except my Extra class.
I don't think the FCC is doing this anymore. And like I said, I don't know if any other class of license got one of these. Did you?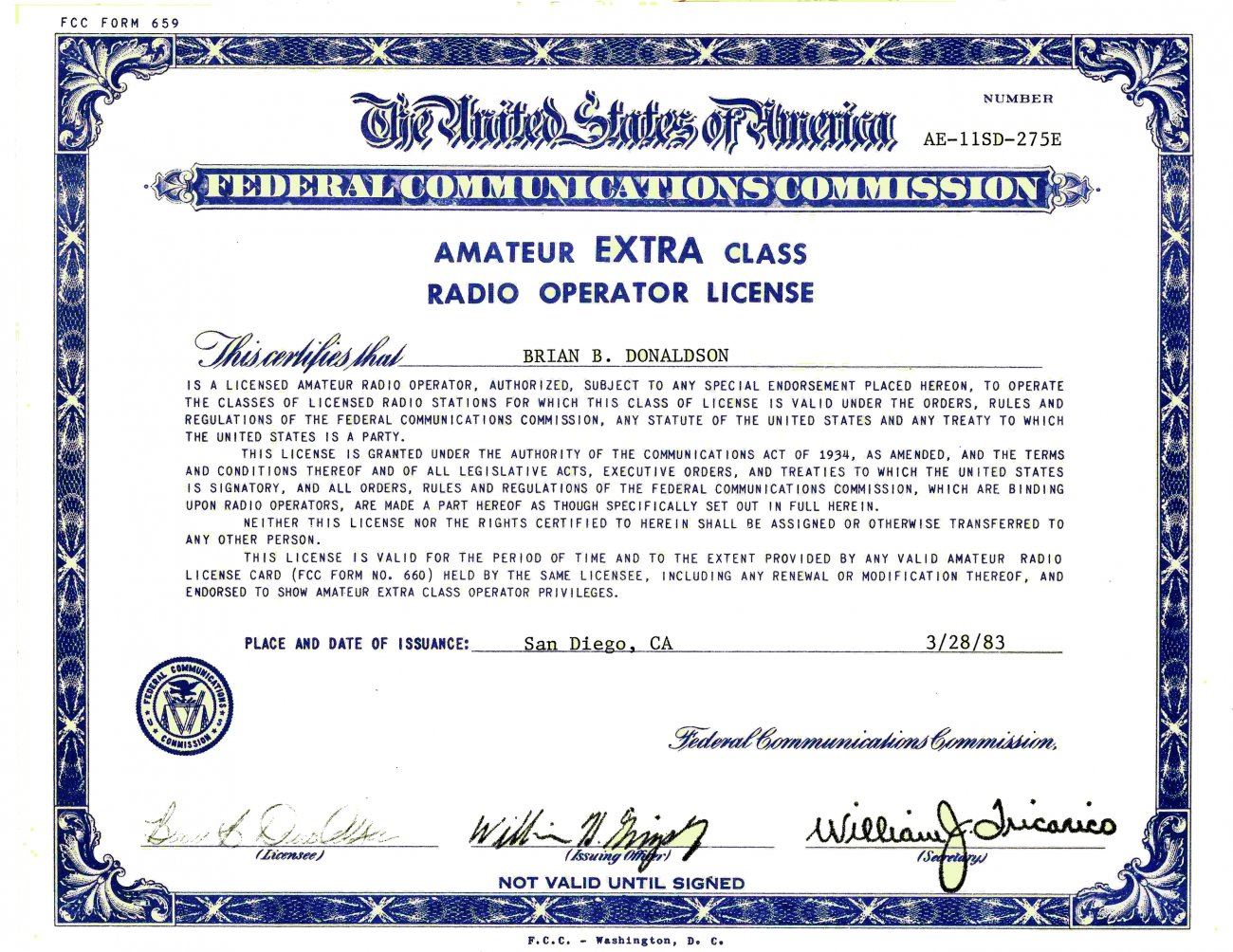 Well, I just created a new certificate.
I have one for each class from Tech to Extra. I got rid of the blue edging and printed on an 80# gold leaf blank certificate. Looks really nice, if I were a General. LOL
Anyway, what do you think? Does it look nice? And, did you ever get a License Certificate like the one above?