May 14, 2011
23
C&C 39 San Francisco
Ok, I realize 'refit' and 'sanity' don't belong in the same thread. Anyway, among the refit we're doing on our C&C 39 is a long overdue gut of the 40+ year old electrical systems. I know the residential breakers in the cockpit locker still technically work but we just decided it was time. I've been working on what we want based some on what we have - which is most of the major components in the diagram.
Admittedly I've gone to 6AWG when 8AWG would work in some places as for some reason my tools only crimp either larger or smaller than 8 but not 8. Great planning on my part I know.
Any thoughts or feedback? I generally know what I'm doing but I don't do it frequently enough where I think I'll catch everything.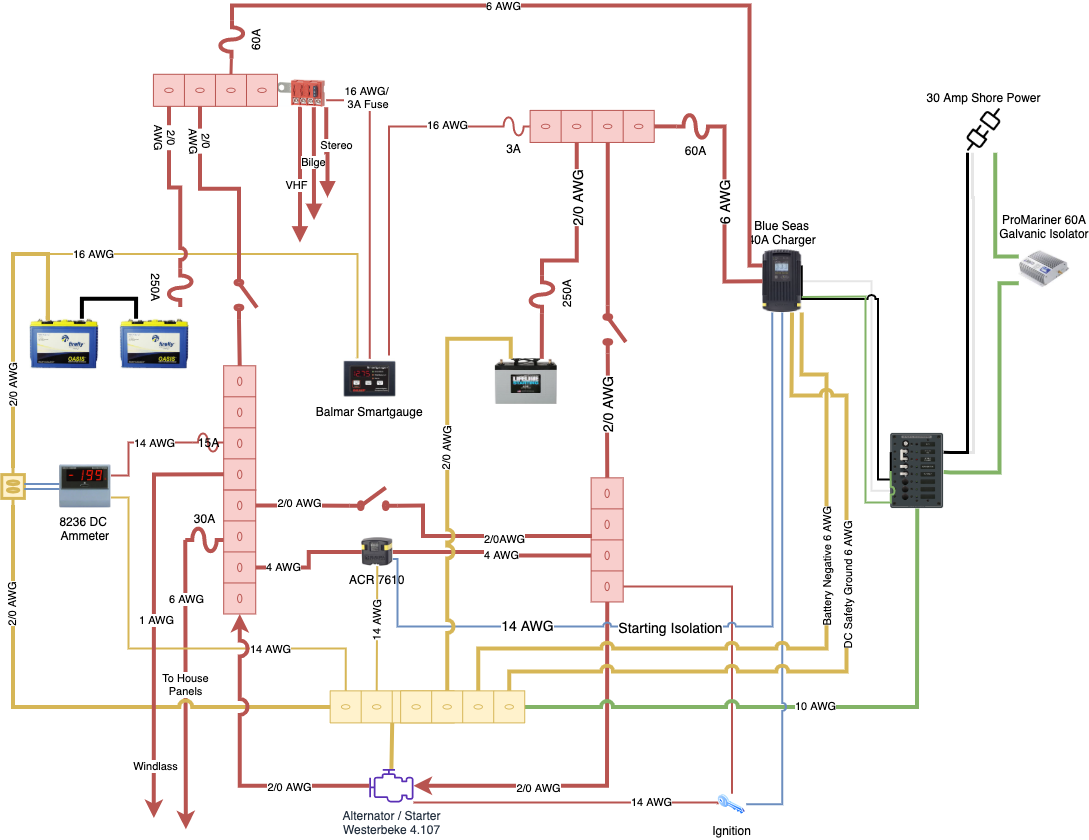 Last edited: