Jun 22, 2004
2,328
Alden 38' Challenger yawl Rockport Harbor
Cuttyhunk must be our favorite island in Southern New England. We've dropped our hook in the 'pond' more than a dozen times over a couple decades or visits from Maine. This past season, due to demands from family onboard, we stopped twice on our way through Buzzards Bay. We know the island having hiked the trails and combed the beaches extensively.
Thankfully, nothing much has changed. Our favorite spot to anchor is not far off Copicut Neck where we anchor in 4'1" at LW. It's amazingly private away from the mooring field.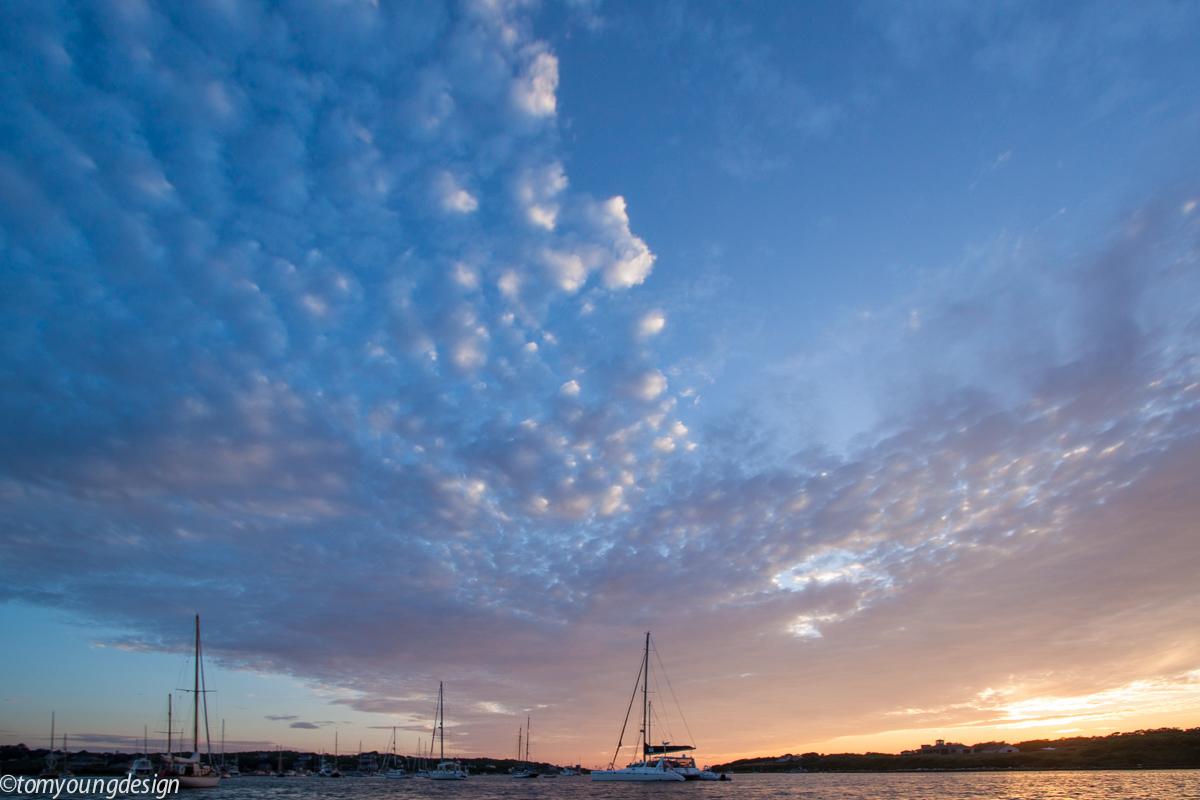 A big change (our last visit was 2012) was a new town wharf. About the same as the old town wharf but a little bigger. Taking in the local fare, we had a lobster and steamers at one of the tables. Despite being the beginning of August, all the tables were open.
This Dad dinghyed in and plunked his barbie and deck chair, right on the wharf and started cooking hot dogs for his kids. Everybody got it - the kids don't like steamers or oysters on the half shell. Obviously not a newb to the island.
Despite being remote, Cuttyhunk always has what we need for a good life on the water: Fresh food and block ice. You need patience with islands. Watch the ferry dock. When golf carts begin to cue up there, a few hours later the store will be stocked. Feast or famine in here: You need local knowledge on island stores.
Check with the ferry operator on block ice availability. It's the real stuff from New Bedford, not the frozen slush found in most Southern NE coolers.
There are a few options to dine on Cuttyhunk. Soprano's, more like a David Lynch movie than a restaurant, is still making pizzas.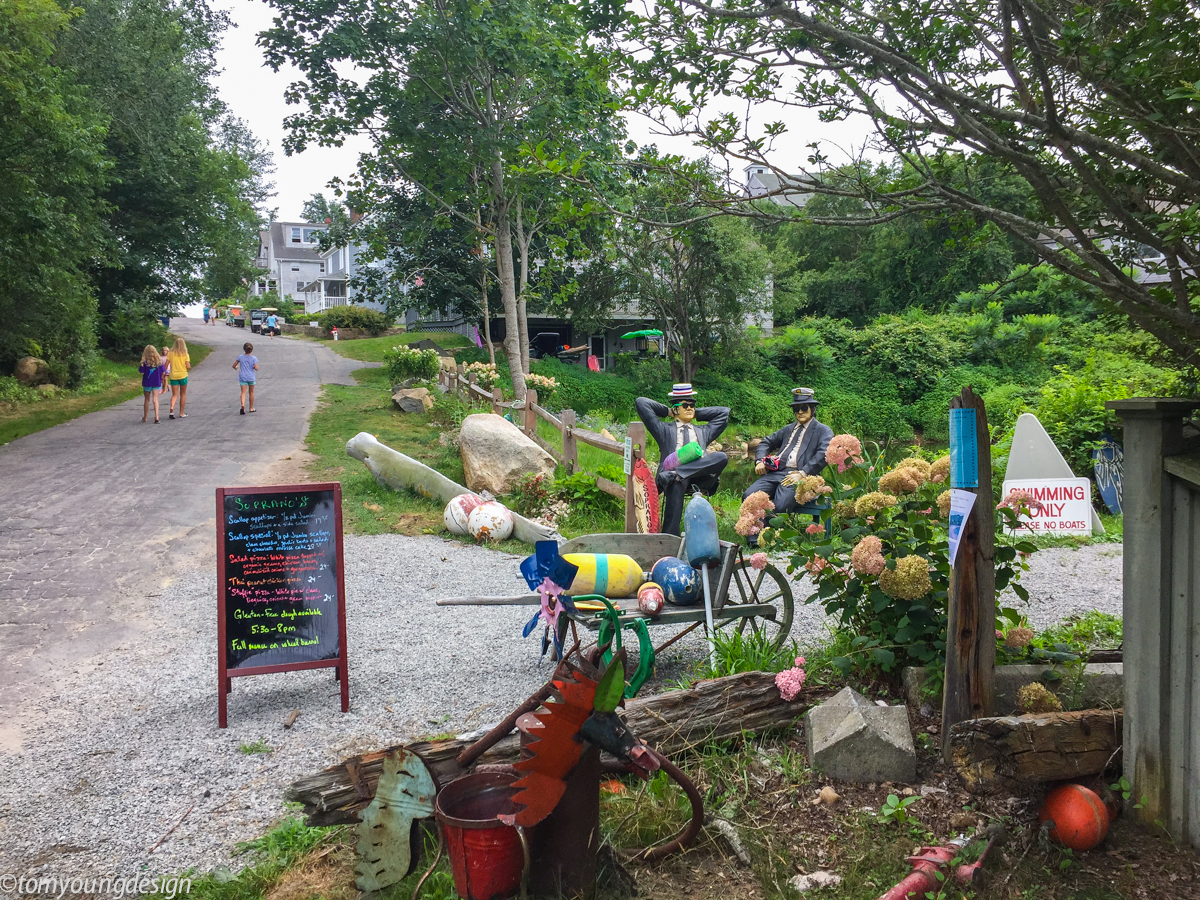 Small islands are fun to visit but I've never found one I would like to live year round on. The isolation could inspire you to make a bulletin board out of wine corks, that you seem to have enough of.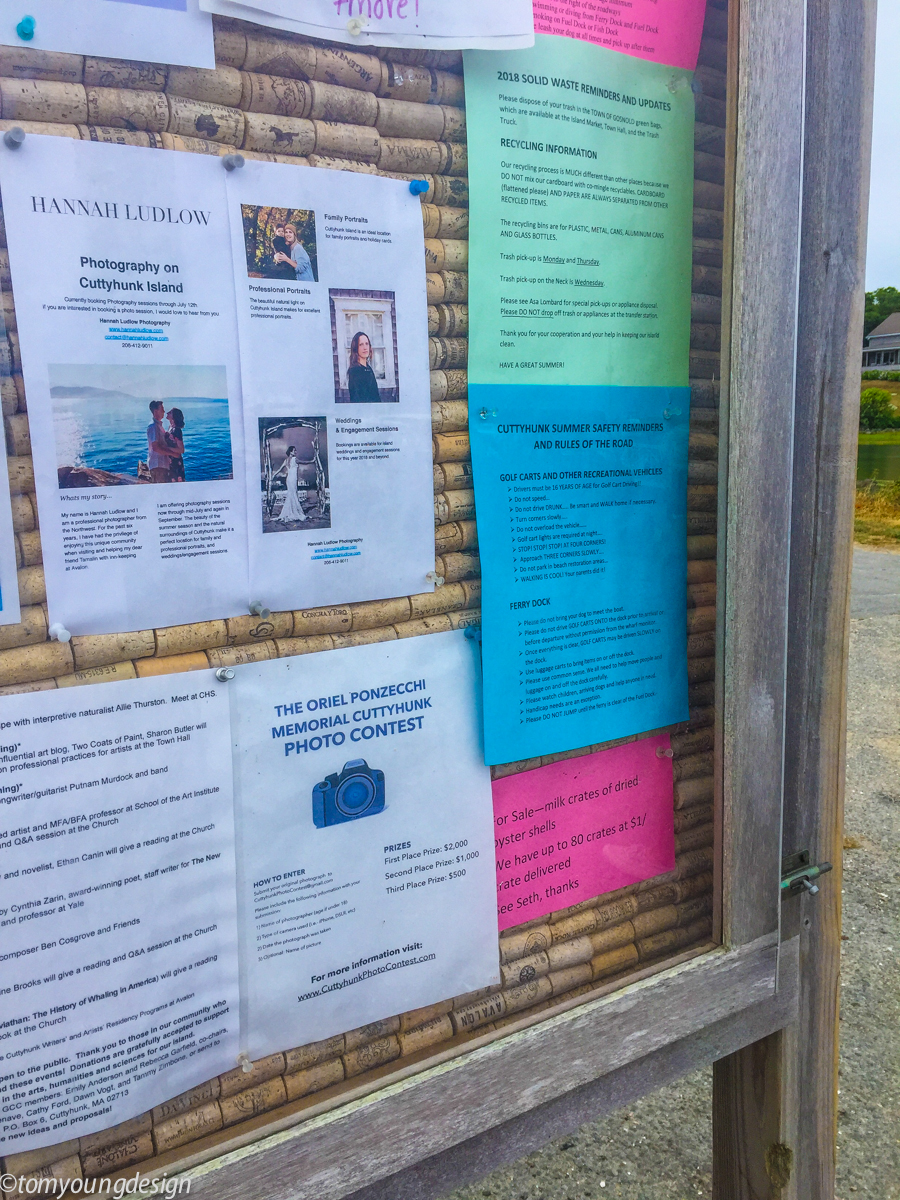 After a full day of hiking (you can go for miles with local knowledge), swimming, dinghy sailing, beach combing (beaches are endless), a good day at anchor ends outs on the pond. We took a mooring on our trip south. Moorings are fun but you'll be surrounded by engines running and generators throbbing all night. Southern NE has more motorboats and they run engines.
We like to cook onboard but love to take advantage of the Cuttyhunk Raw Bar. It was a busy night on the pond. 3 kids shucked our oysters and prepped shrimp cocktails for our happy hour.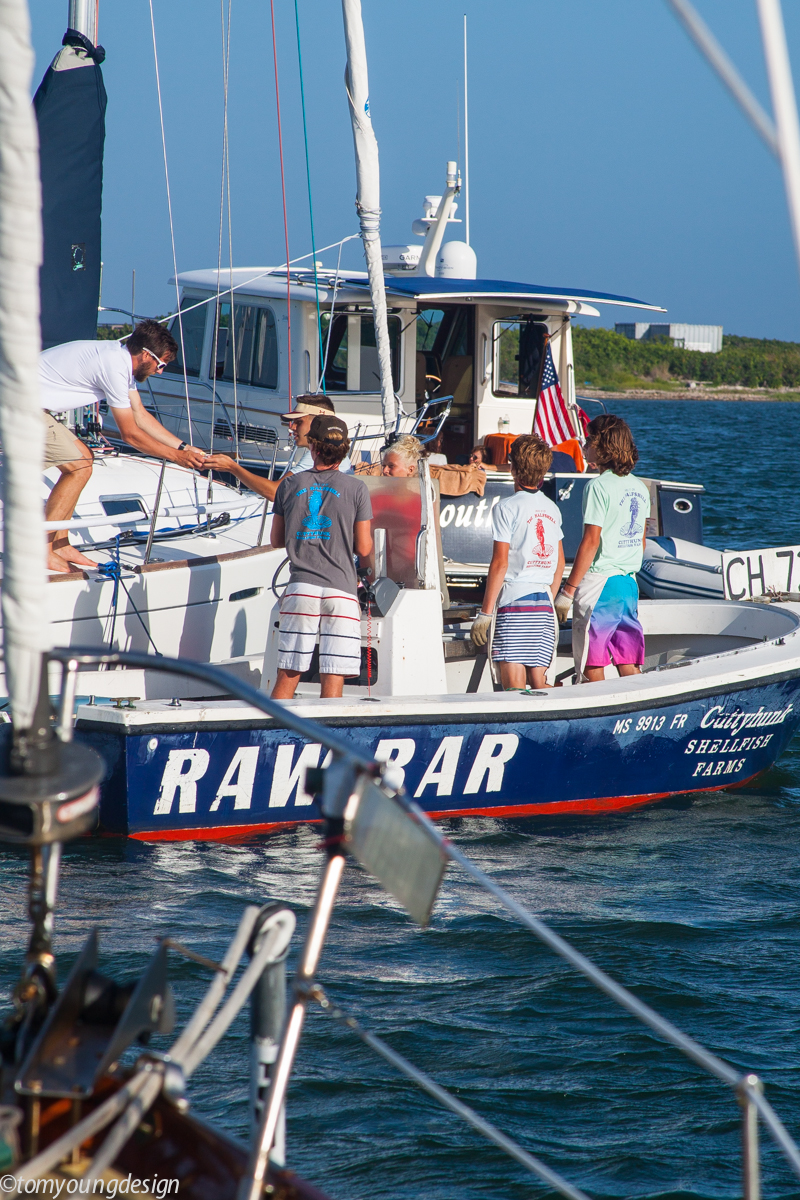 Off Copicut Neck I'll often photograph the (5:33 am)sunrises,...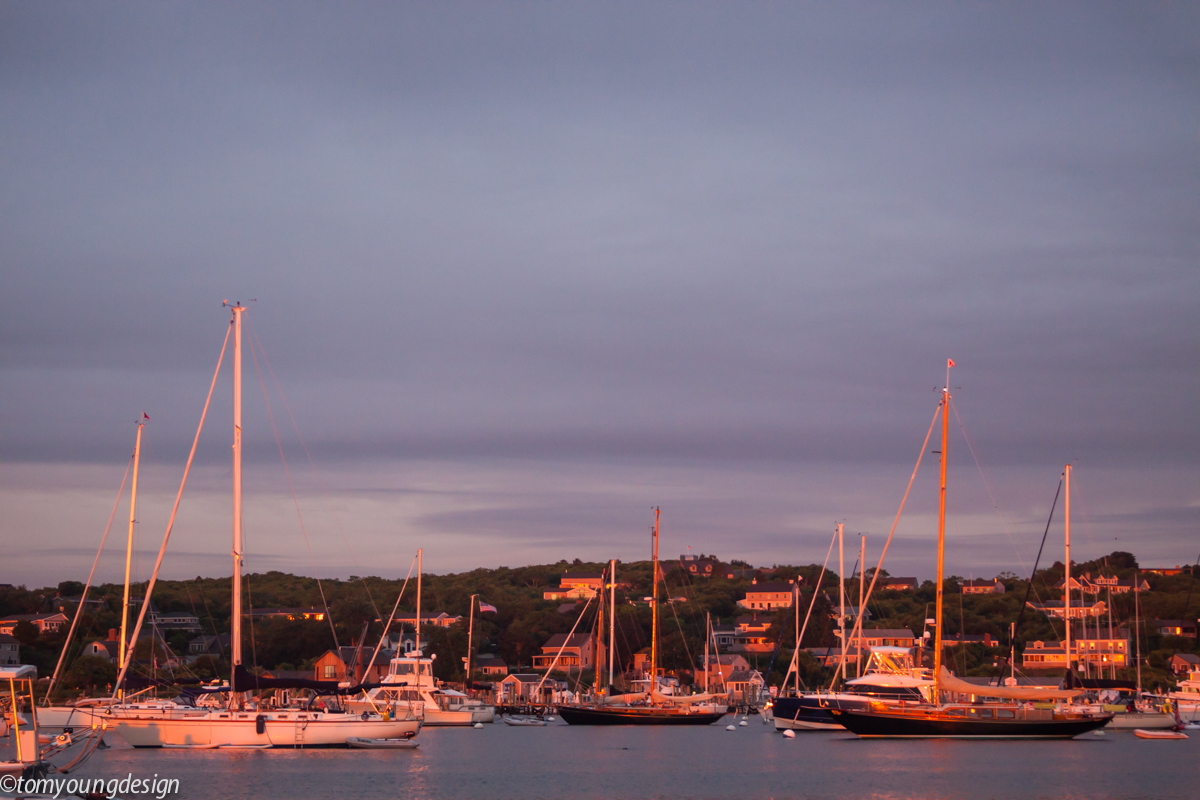 and sunsets (7:58pm) on the pond.