My 1974 Catalina 22 came with two external wire-to-rope halyards that tied off to cleats on the mast. I put up with that for one season! In the spring of 2015 I converted to internal halyards.
I purchased the masthead sheaves from Catalina Direct. They fit perfectly and allowed me to run four halyards, instead of just two.
My mast is the oval shape, so fitting the exit blocks was a bit of a challenge. I also wanted all four to exit on the same side, which raised additional issues.
I some small spacers out of G10 for the upper exit block so that it would protrude from the mast and the lines wouldn't interfere with the run of the lines for the lower exit block. I used thickened epoxy to hold everything in place, then drilled and tapped for screws.
I used a tape measure as a fish to pull the halyards up, making sure not to twist them. Two exit out the back of the mast for the main halyard and the topping lift, and two exit out the front of the mast for the jib halyard and a spare.
I used a deck organizer to route them back to a clutch at the cockpit. (Only a triple shown here, a double was added later on the other side of the handrail so I have all four halyards and my reefing line in clutches.)
I love having the lines run back to the cockpit. It makes it so much easier to single hand. You barely have to leave the tiller to raise a sail, and if you want to drop one all you have to do is pop the clutch.
When I have guests it's much easier to get them involved. If I had said "Scramble up the mast, pull the red line, then tie it off with a cleat hitch" I would have received blank stares. But now I can say "Reach over your shoulder and pull the red line. Check it you, you're hoisting a jib, you're a sailor!"
Internal Halyards edited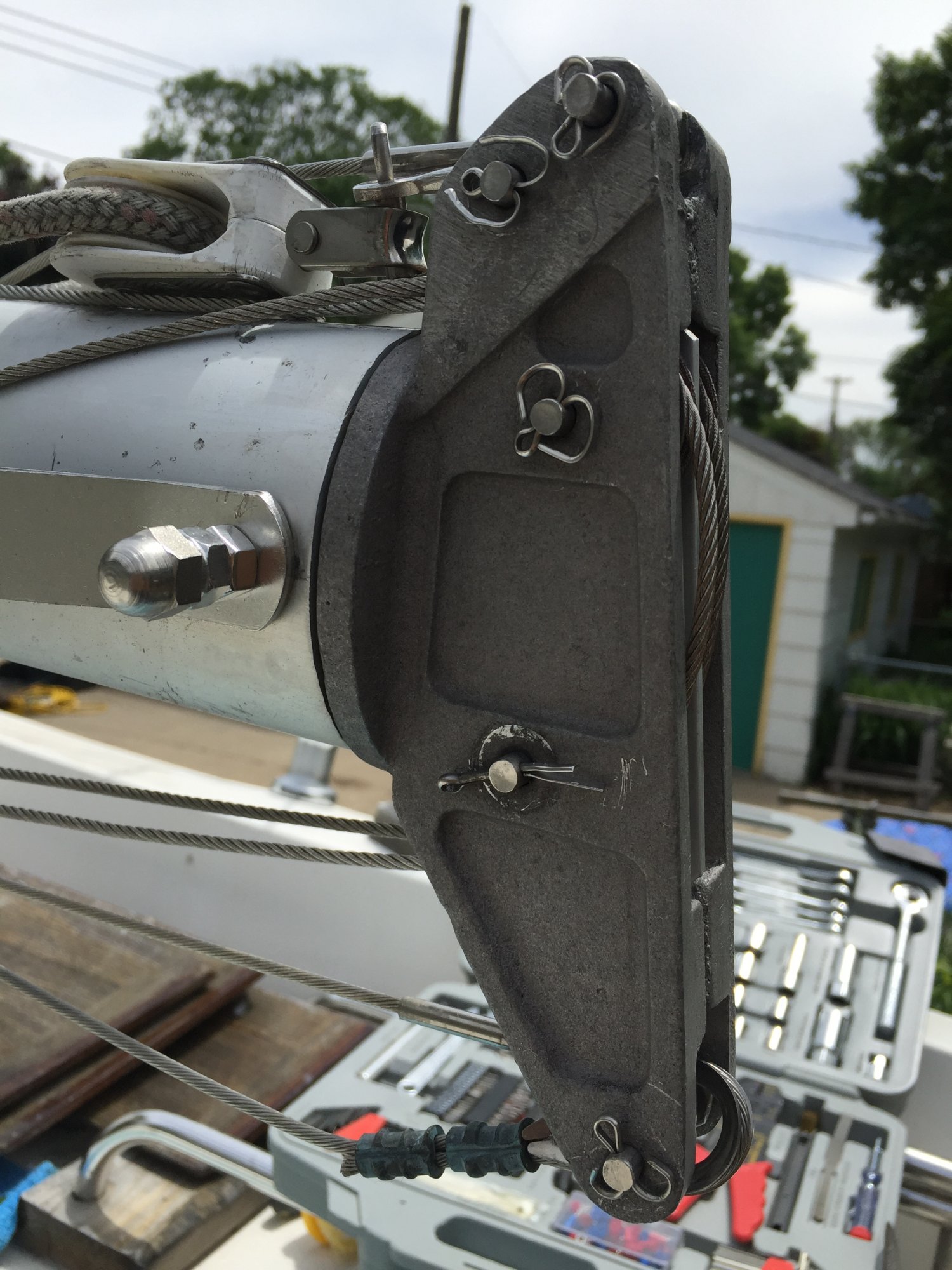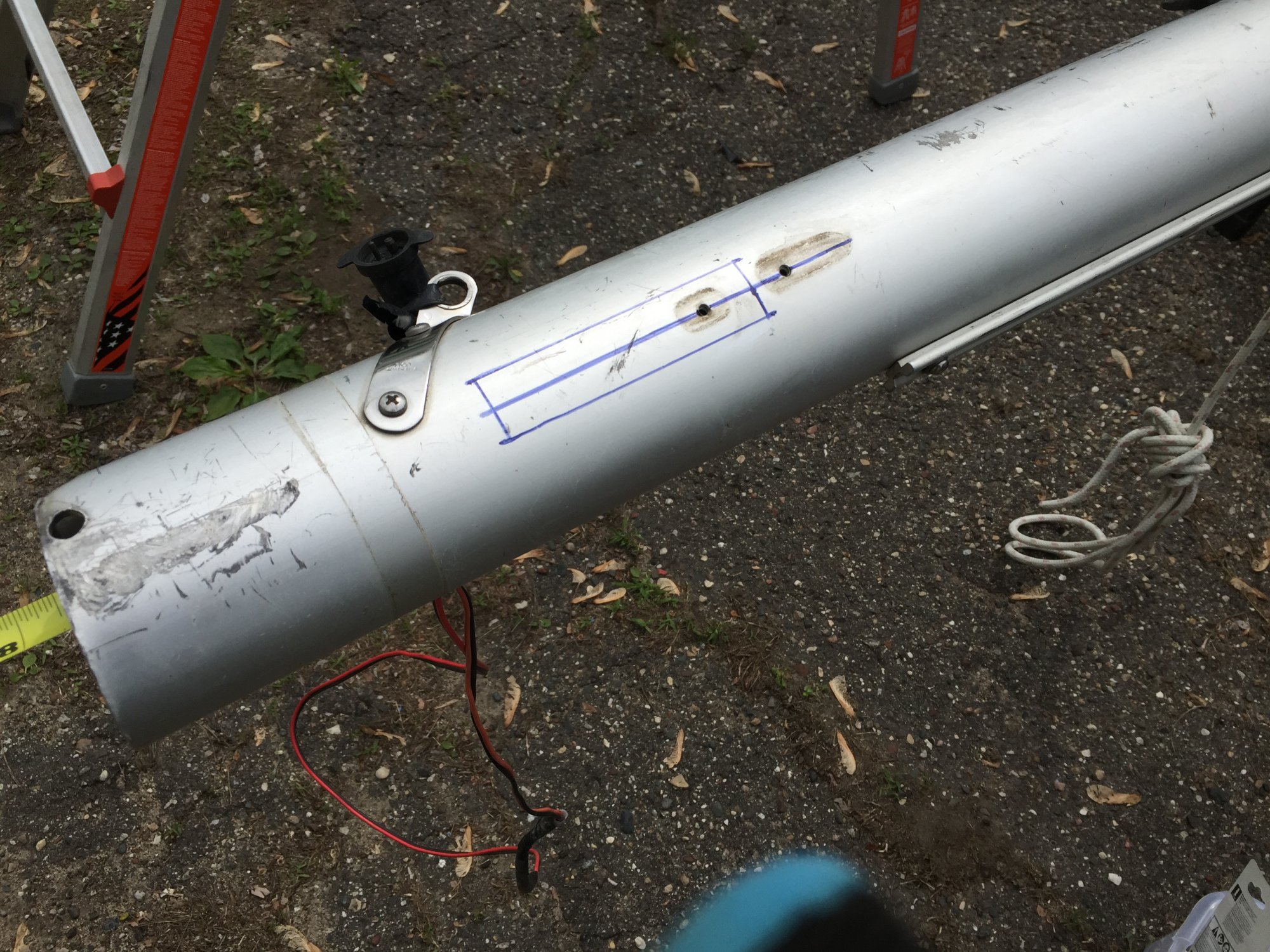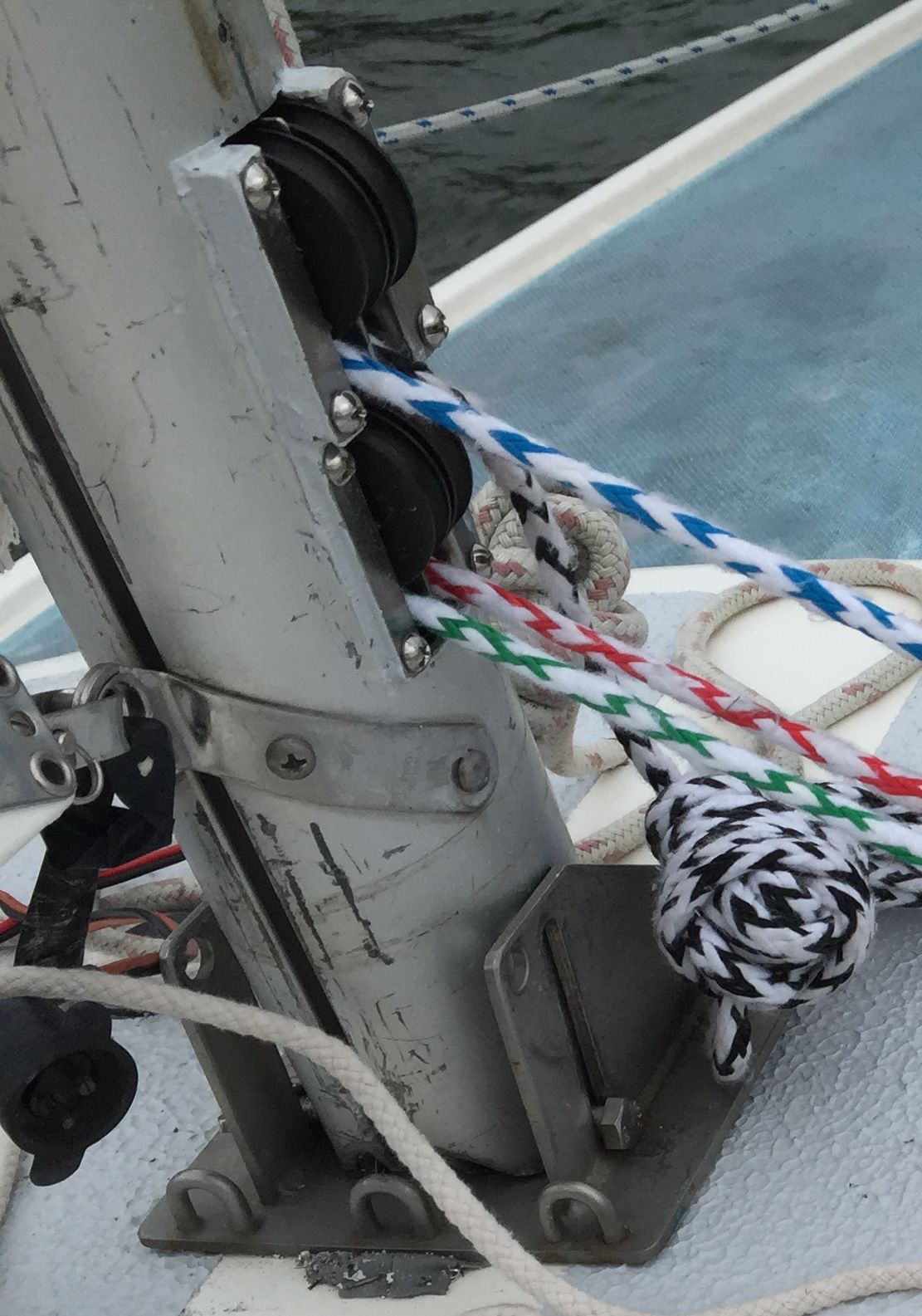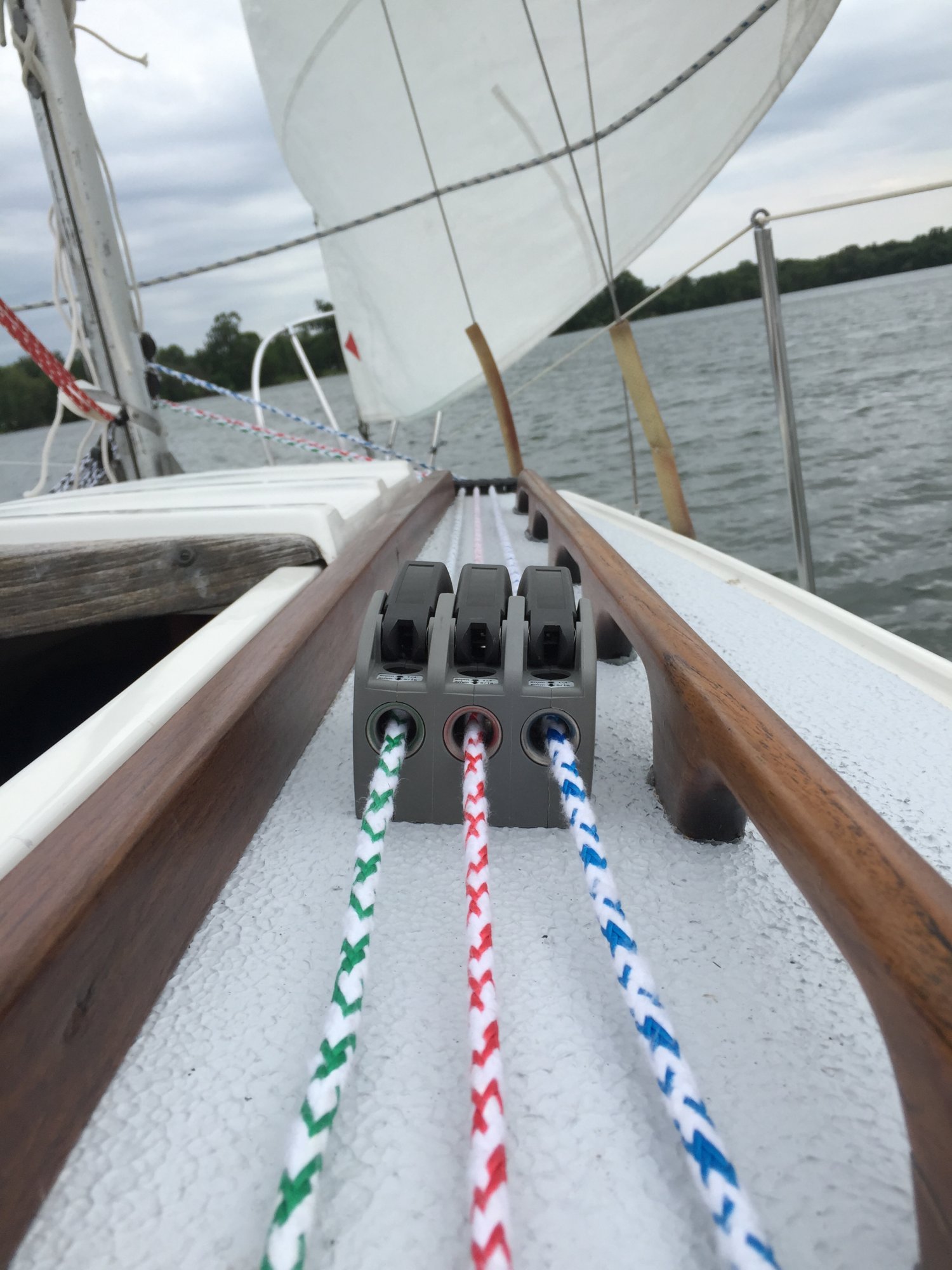 Last edited: