Jun 29, 2010
1,265
Beneteau First 235 Lake Minnetonka, MN
With racing put on hold until further notice, I have kept Seeker on the hard, aka driveway, for the month of May. The positive of this is that I have been able to get a bunch done that I have been wanting to get done the last few years. New flicker as the current was too short, new speed & depth transducers for i50/i60 instrumentation, clean and refinish the rudder, clean up the cast iron keel, get it sealed up and repainted. Changed the lower unit oil and outboard engine oil. Both the rudder and the keel are now sporting new coats of VC 17m. I would have fared the keel more but, I was running up against the month in the driveway that was agreed upon between me and the soon to be Admiral. Plus, I got really tired of being under my boat on a trailer. No, jacking it up and pulling the trailer out was out of the question. Replaced the sheaves in the boom as well. I have a few minor things to deal with, new tell-tails on both sails, spreader patches on the main, and a good scrubbing from head to tow.
For those wanting to know, the keel was done as follows;
Scrape everything off that will come off relatively easily.
Grab the angle grinder with 80 grit flap discs and have a party.
Spread paint remover all over and then once it is ready, more scraping.
Another angle grinder party.
Sand with 80 grit, random orbital this time.
Metal prep and 2 coats of POR-15.
3 Coats of Interlux 2000e
2 Coats of VC 17m
And that was a blast, let me tell you. I used the paint remover on the rudder too, then sanded the rest of the paint off. Did 2 coats Interlux 2000 and then 2 coats VC 17.
Launch day is planned for this coming Saturday. Some pics below.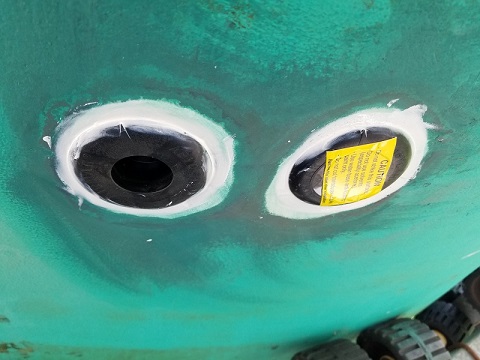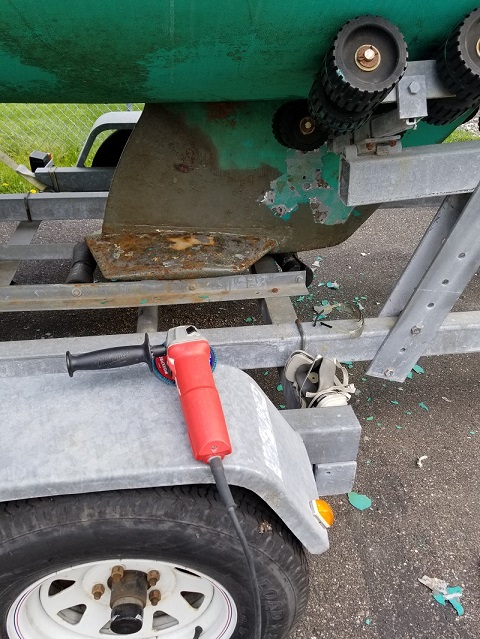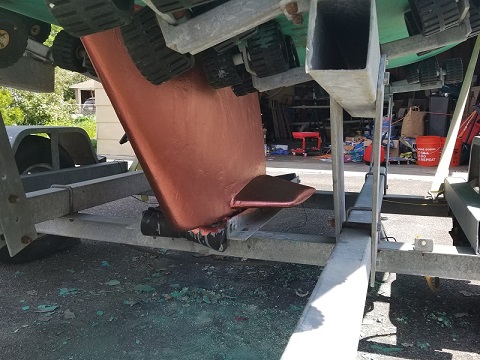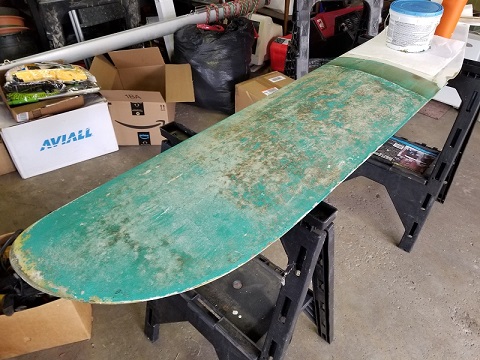 Last edited: