Jun 22, 2004
2,646
Alden 38' Challenger yawl Rockport Harbor
...was just enough to lift the genoa and draw us quietly out of our anchorage.
A mid-morning zephyr pulled us off the beaten path and into a maze of islands ahead. We trailed a handful of kayakers until we could clear a granite island coming up on starboard.
Sailing slowly is an acquired taste, I think. I left the main furled not wanting more power. Gently sailing at 1 - 2 knots, the piloting was stress-free.
I turned my attention to the lone mizzen on the aft deck.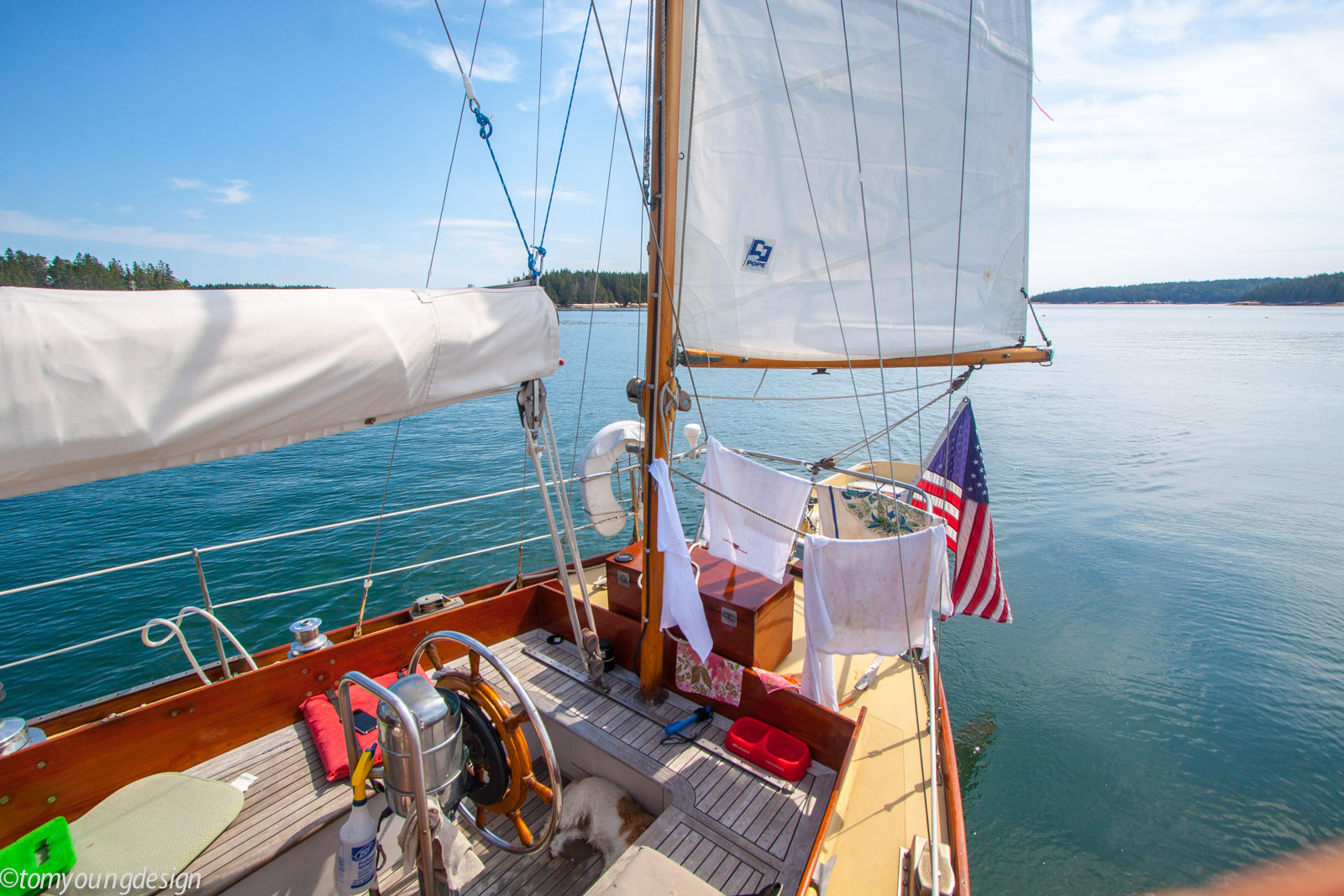 Does it make a difference if a telltale streams on the leech of a little 50 square foot sail, pushing 8 tons of sailboat?
Well,… if you remove 2 grains from a half teaspoon of salt, does that change the weight on the end of your spoon?
You know it does. You don't have to feel it. So sailors tweak their sails(and take the laundry down to minimize windage).
.
Something worked (and the morning wind, always builds), our speed was up and the sleeping dog awoke.
The boat doesn't make a wake sailing this slowly, it gently tumbles the water over and over, leaving a rolling pattern in its track.
A few hours later, we dropped the anchor again, only 2 miles from where we started (as the crow flies), but in a different world.