As I'm in the midst of rebuilding my entire anchoring system, I went to the ABYC Standard H40 "Anchoring, Mooring, and Strong Points".
For my boat, I need to be using design loads of 4800 pounds. Nothing about this boat seemed to demand anything "unusual". But when I read the standard and realized the implications of rode sizing and component sizing throughout the system, I realized that virtually everyone I know is likely running undersized anchor components. So I throw this out there as food for thought.
Design loads according to that standard use a safety factor of 8 for rope rode. Translating this, 4800 pounds X 8 = 38400 pounds. So this 38400 pounds should be the minimum breaking strength of rope rode. For 3 strand nylon, I'll need 1 1/2" diameter line!
How many here are using rope rode that meet the design requirements for your boat size?
I've certainly never been thinking in those sizes. Anyway, just thought I'd put this out there as I was flabbergasted at the sizing requirements this standard requires for rope rode.
Factor of safety for strong points is twice the design load strength. I'm attaching two images from the standard - I'm pretty sure this is OK by copyright as it's my understanding that excerpts from a standard may be put out there, just not the whole standard. I'd recommend buying this standard (or just become a member of ABYC) if you are looking to get more details...
dj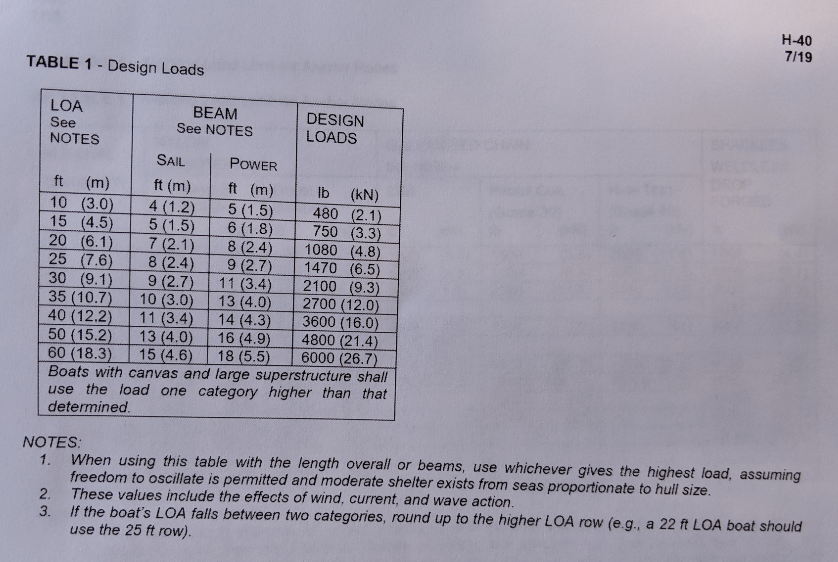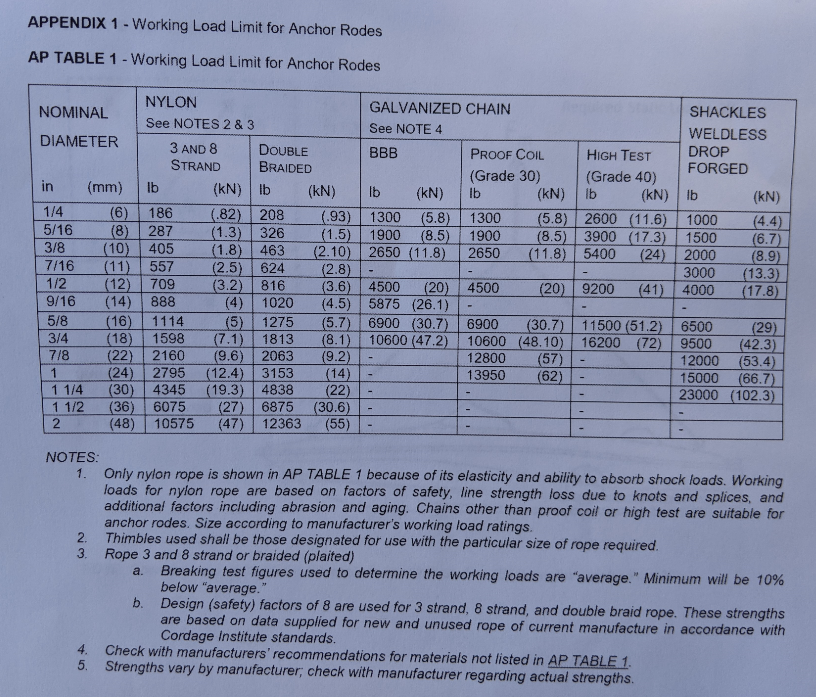 Last edited: