Hello engine gurus! I'm not pleased about the appearance of my engine and I want to remove, clean and re-assemble various parts, at least so I can monitor what's going on inside the engine compartment a bit more easily. I have a little oil leakage, I'm afraid, and I want to at least isolate the source if I can. It's hard to do with all of the grime. That said, I'll start with changing out hoses as well. It's hard to know where to start. I changed out the sea water pump belt and the alternator belt looked fair enough to leave.
During that episode, I was curious about that cover right behind the belt. It appears to be a cover over the cam shaft and I tried to remove it, mostly out of curiosity. I got the top screw off with an impact driver, but the bottom screw got buggered and won't budge, Is it worthwhile to remove this? It leads to my question about what is behind the timing gear case. Service manual shows removal to inspect and service the oil pump. I guess my question is ... is it worthwhile to pull off the pulleys, remove the case and service the entire system, including crankshaft, camshaft & oil pump? Is it something I could tackle?
The engine is 20 years old but new to me this year. I know that it has been serviced every year, but I haven't read the service tickets in detail to know what has been done exactly aside from oil changes. It just looks like it needs some service to me, but I didn't experience any performance issues since I brought the boat home in early July. I did have to add oil, though, following our trip home from Massachusetts, mostly under power. Wanting to be proactive ...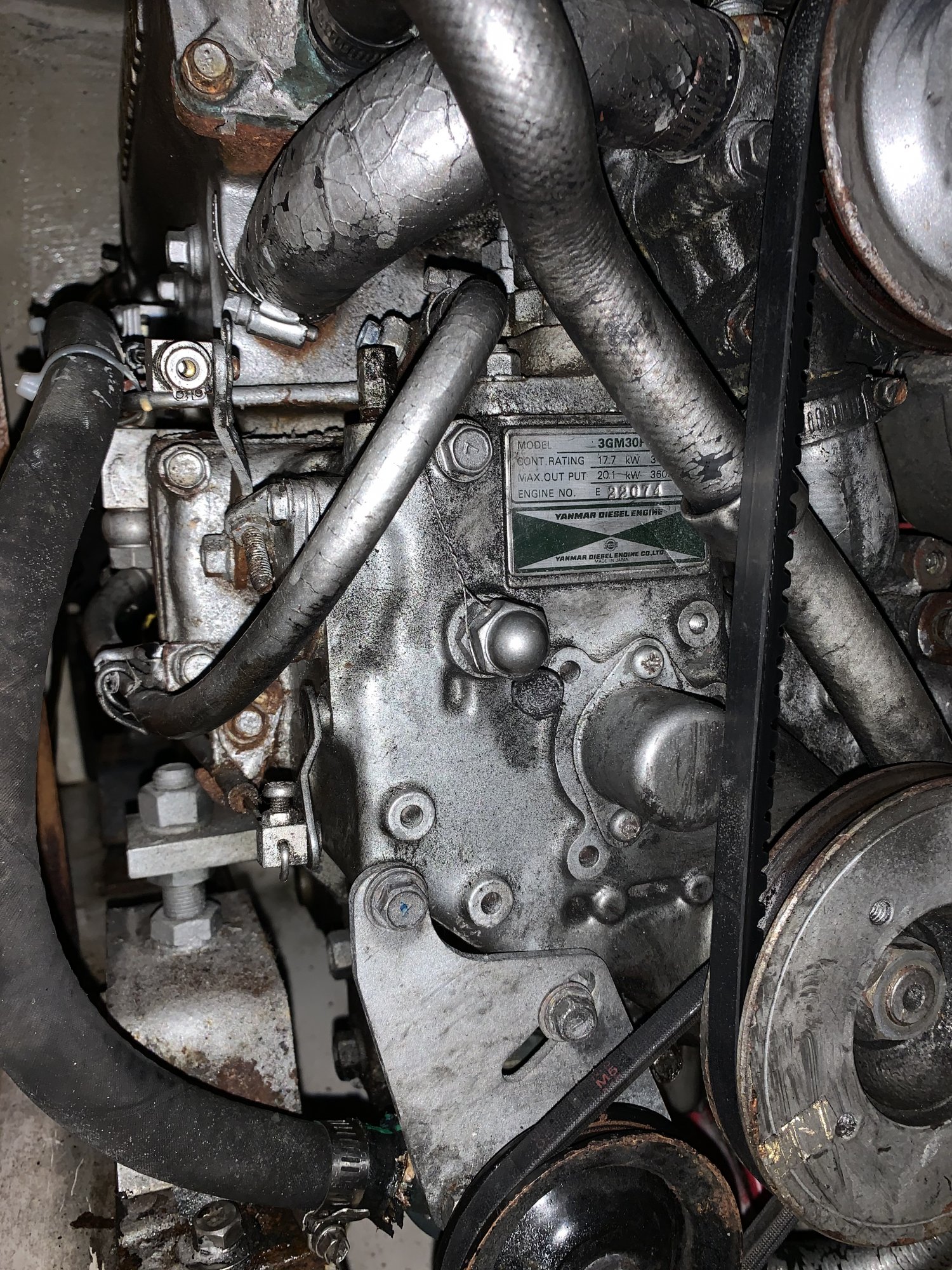 Am considering changing to a serpentine pulley system for the high-output alternator, btw.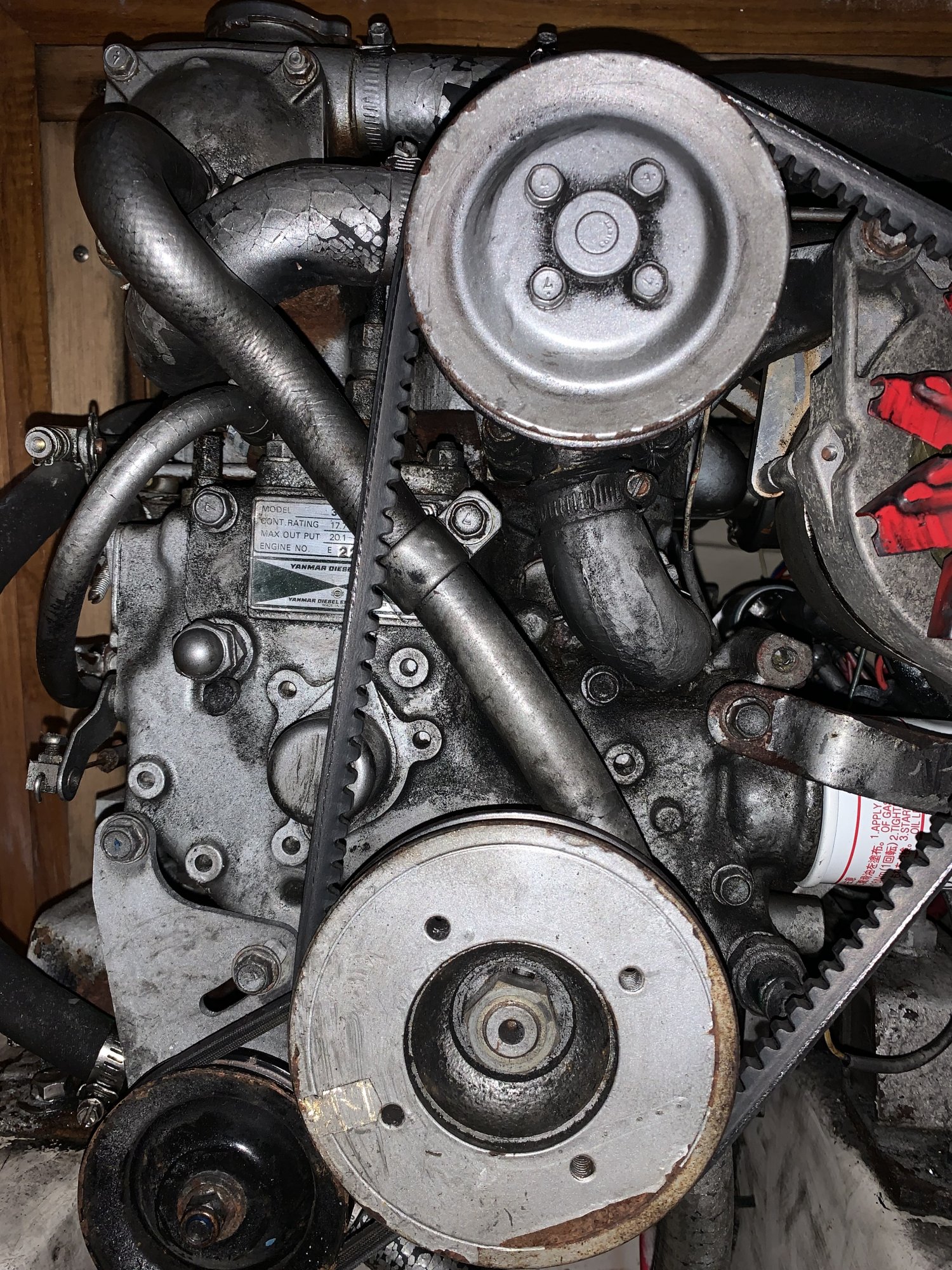 Last edited: