May 6, 2010
462
1984 Oday 39 79 Milwaukee
A couple of years ago I replaced our teak cabintop handrails with new ones made from Sapele. I found the mounting arrangement very cumbersome - long thin screws with small washer and nuts securing the inner and outer handrails together with some kind of plastic standoffs inside and outside. Because the screws were so long, it was nearly impossible to seal the bases of the standoffs due to the torque on the handrail - especially on the cabintop. I decided to use a stainless steel handrail on the cabintop, but wrestled with how to mount it since I wanted it mounted independent of the inner handrail.
@eherlihy
did an outstanding job with his handrails as described here:
http://www.sailnet.com/forums/gear-maintenance/71559-my-boat-screwed.html
I used a little different approach, using stainless tube and mounting hardware found at a local marine supply house. I mounted the inner handrail to a maple 1x, then bolted the exterior handrail through the 1x from above. I still need to fabricate some covers for the nuts for the exterior handrail which you can see in the photo below. Rather than use bungs to cover the fasteners for the interior handrail, I used a maple insert in the teak rail.
OLD HANDRAIL MOUNTING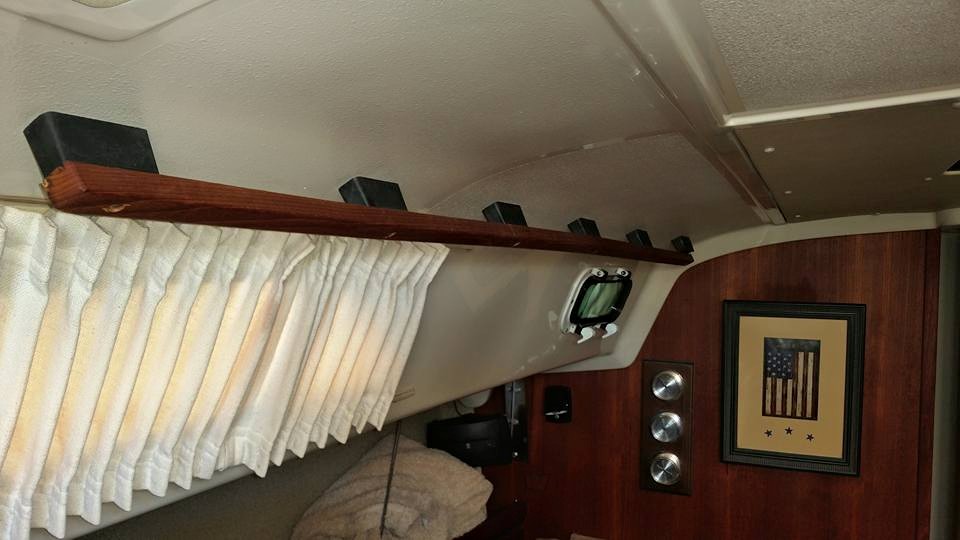 NEW HANDRAIL MOUNTING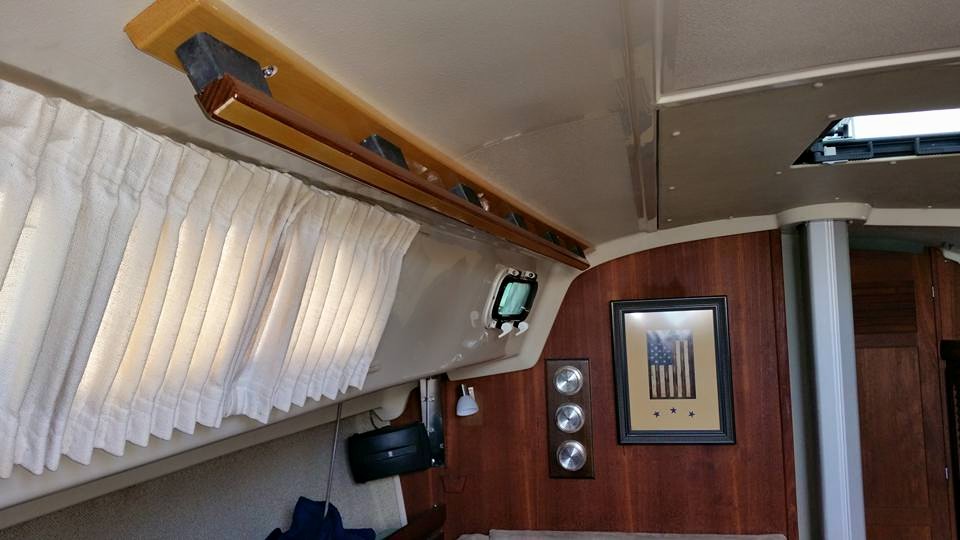 NEW STAINLESS HANDRAIL