Epoxied the Transducer yesterday.
Added a small bead of 3M4000 around the top of the rubrail where it touches the hull. Still need to add some on the bottom of rubrail.
Started to fix keel...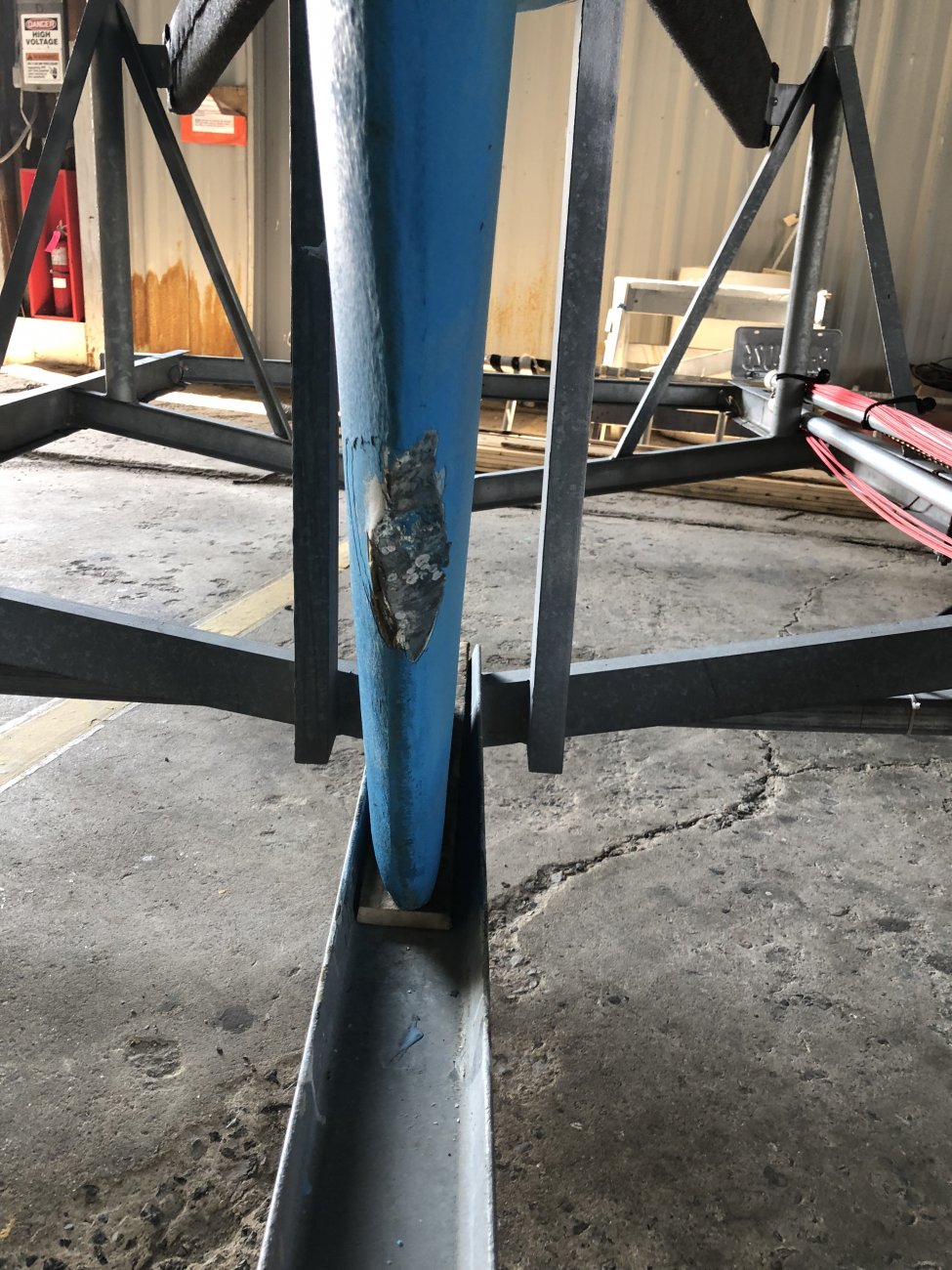 After sanding: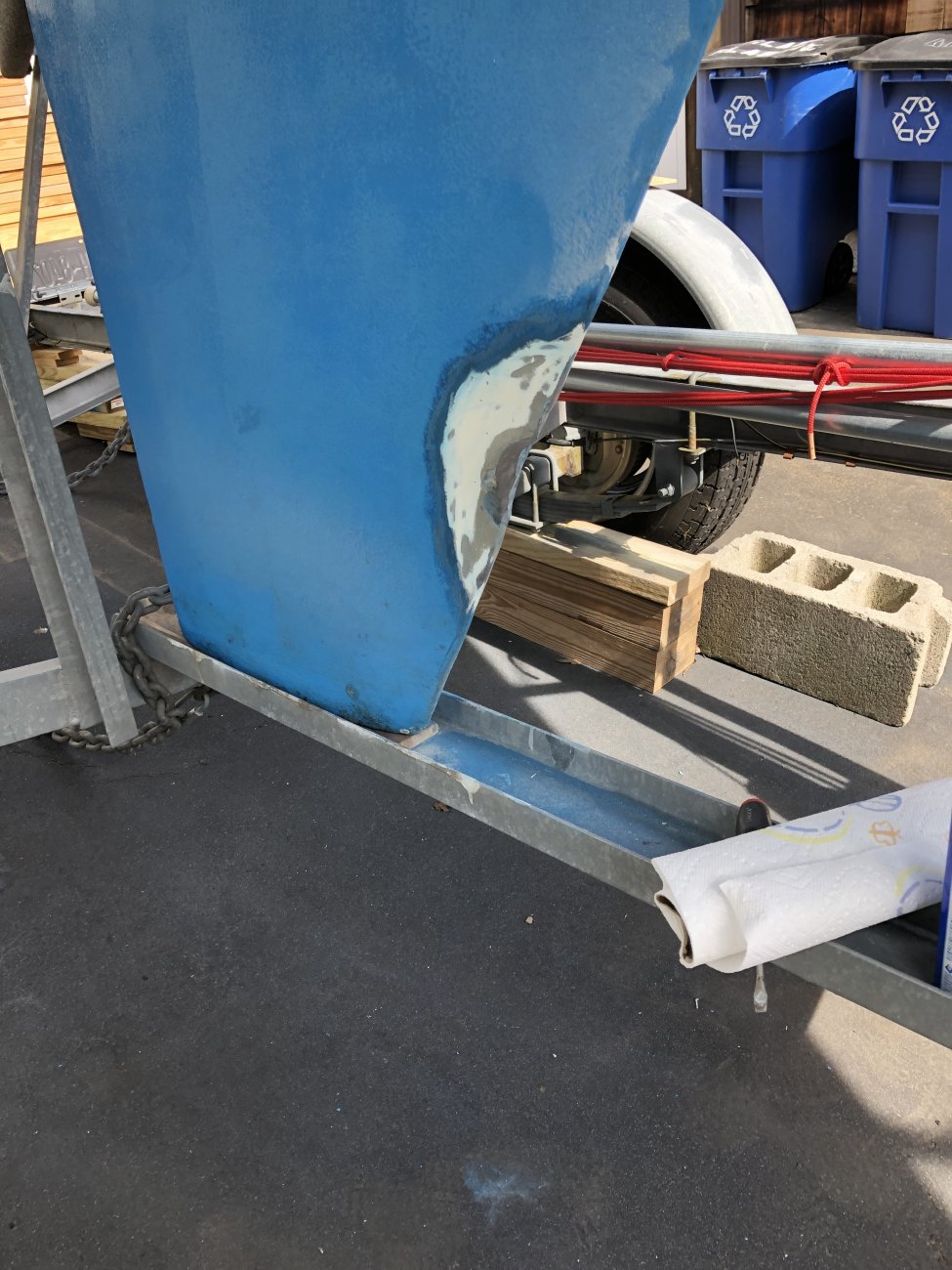 TotalBoat 2 part fairing compound: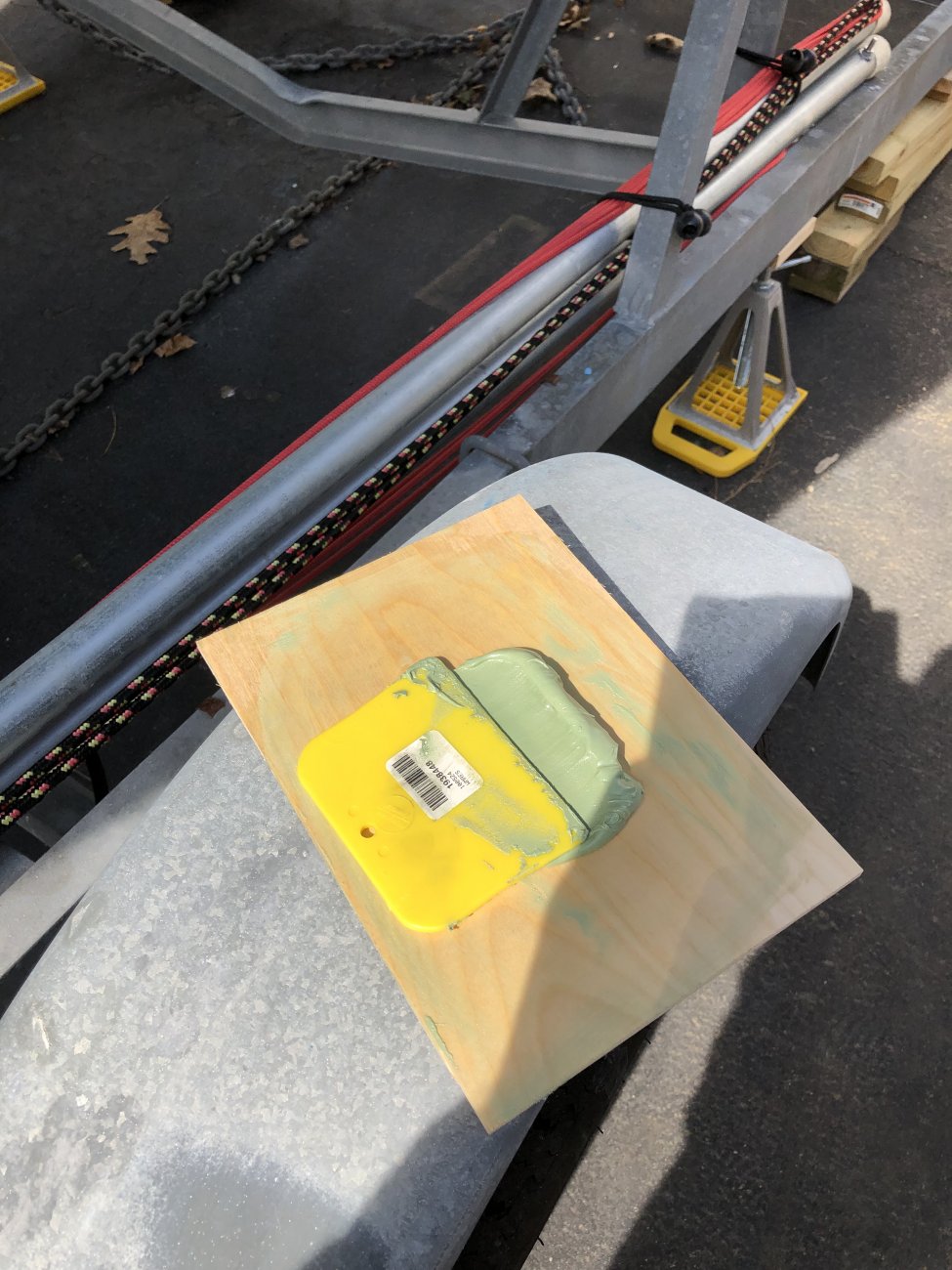 First coat: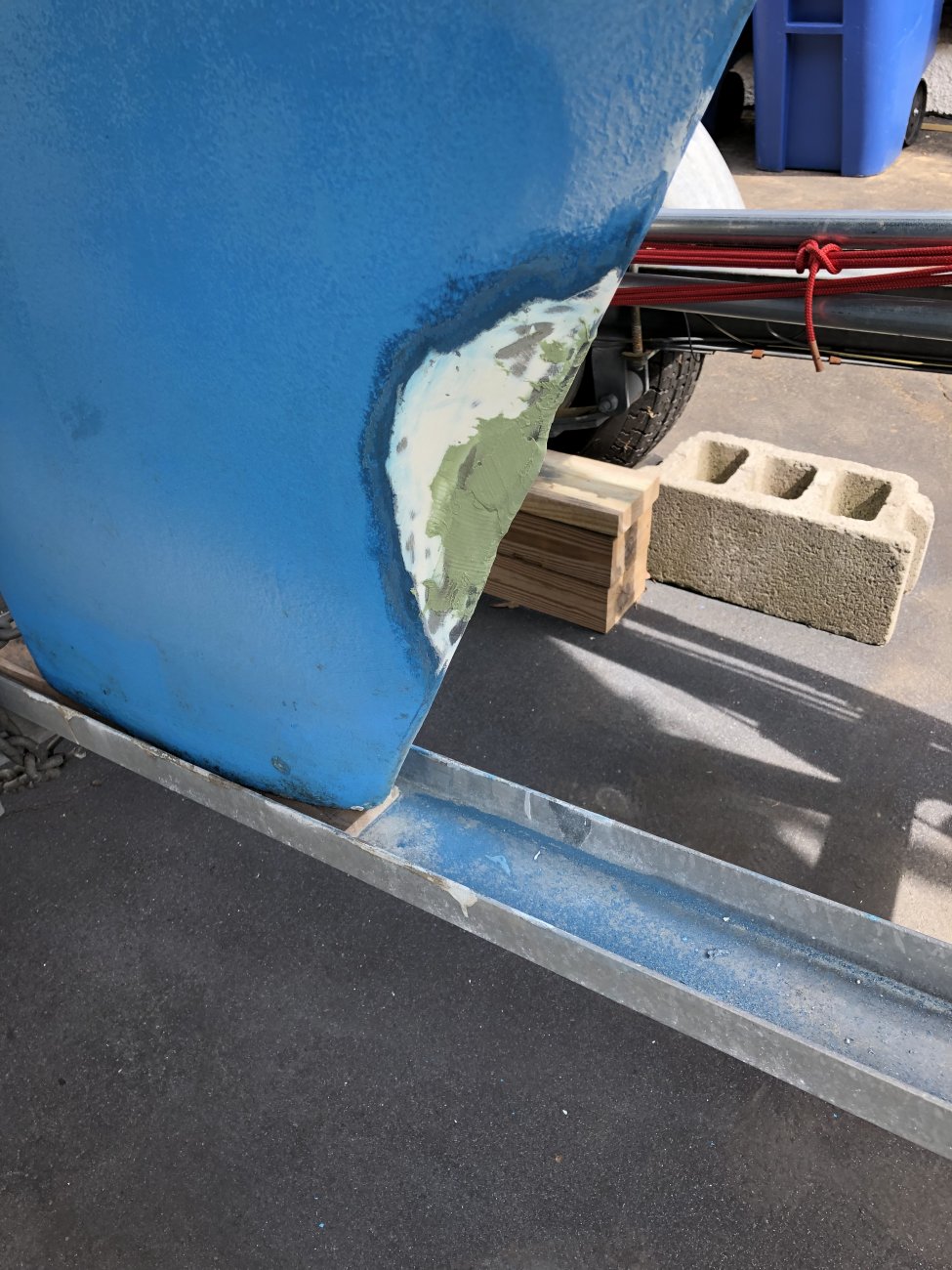 Second coat after some sanding: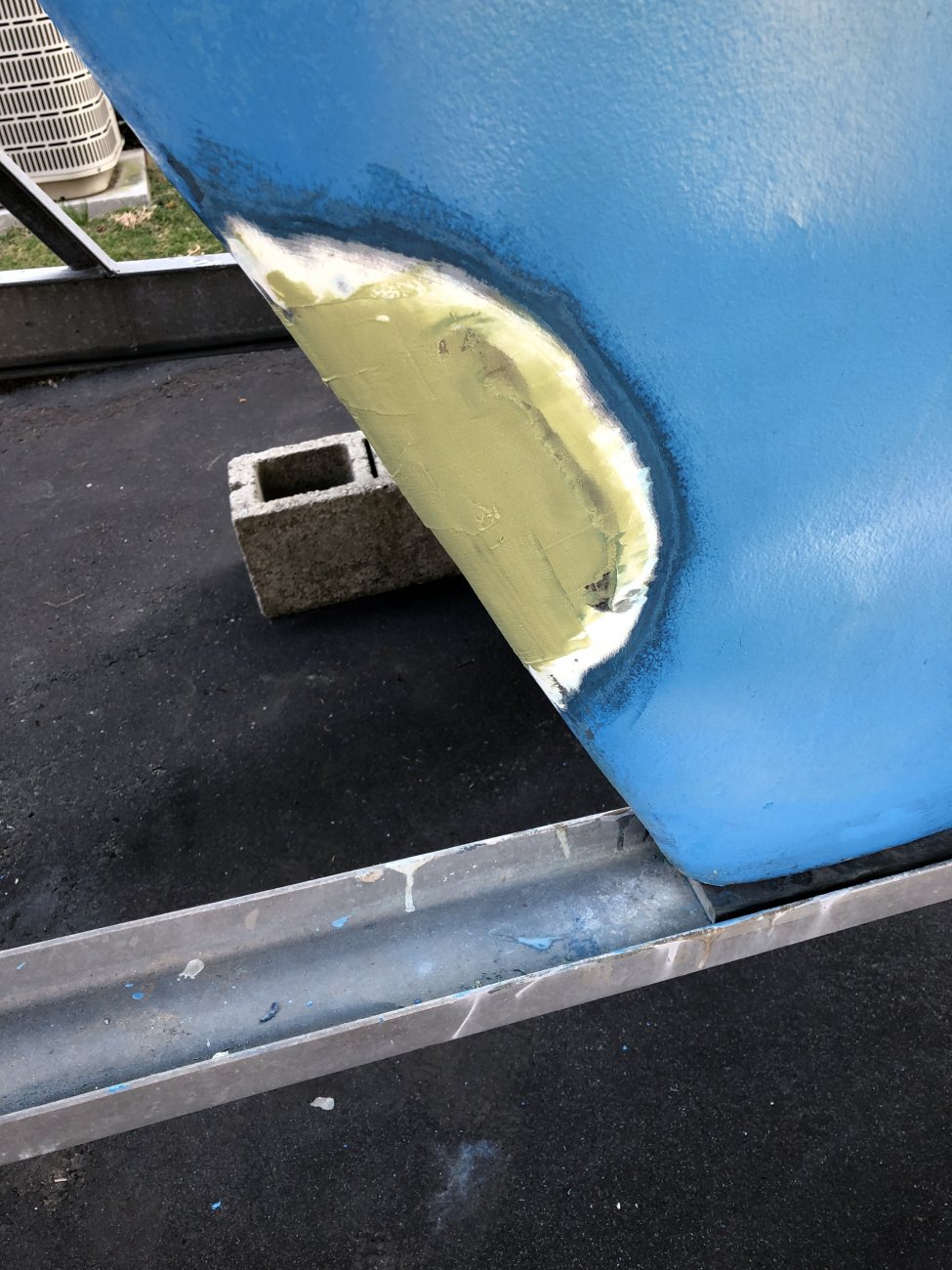 Will add a layer of fiberglass over the fairing and then add a few layers of barrier coat....(weather/temperature permitting... right now borderline).
Need to replace deck connector for mast electric (and plug at mast).