Feb 11, 2017
1,253
Islander Freeport 36 Ottawa
If you have never checked out the Off Center Harbor site, you owe it to yourself to have a look.
https://www.offcenterharbor.com/tour/
I just downloaded a free e-book from them called Start 'Em Sailing by Gordon C. Aymar, from 1941. A fun look at the past, seeing what has changed and what remains the same about sailing. I was a little confused when I read on page 102, in a discussion about right of way "A boat running free with sheets started (not trimmed tight) must give way before a boat close-hauled (sails trimmed flat)." and then on the next page this image: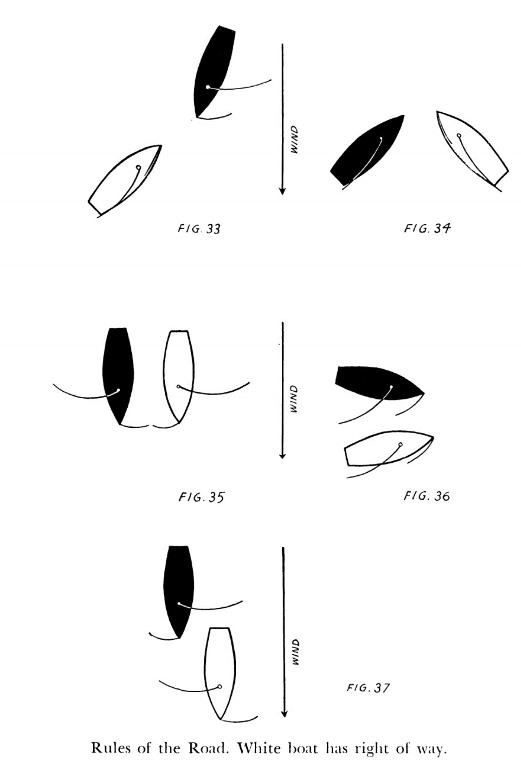 The top left picture shows a port tack boat with right of way over a starboard tack boat. Hmm, not my interpretation of rule 12 in the COLREGS. But then, the COLREGS didn't exist in 1941.
So was Gordon C. Aymar correct in 1941 or was port tack gives way to starboard tack always the rule?