We had damage to our boat from
Hurricane Zeta
.
The worst structural damage, breached the hull exactly on the Anchor Closet Upper Drain Line.
After discussions with Joe Kerr from
"1-One service"
available thru SBO, and others, I decided to repair that spot focused on the...
Structure
versus the
Closet Drain
.
I was concerned about the Gap between the wall of the Anchor Closet and the Hull.
That Gap was filled with some sort of Glue, OEM, but hard solid.
Since that part of the Hull can take bow wave impact, we removed the Drain Pipe and inserted
Coosa Board,
to fill the gap versus Glue.
The FRP Technician did a great job in the Hull repair leaving it ready to Drill out the Coosa to re-install the Anchor Closet Drain.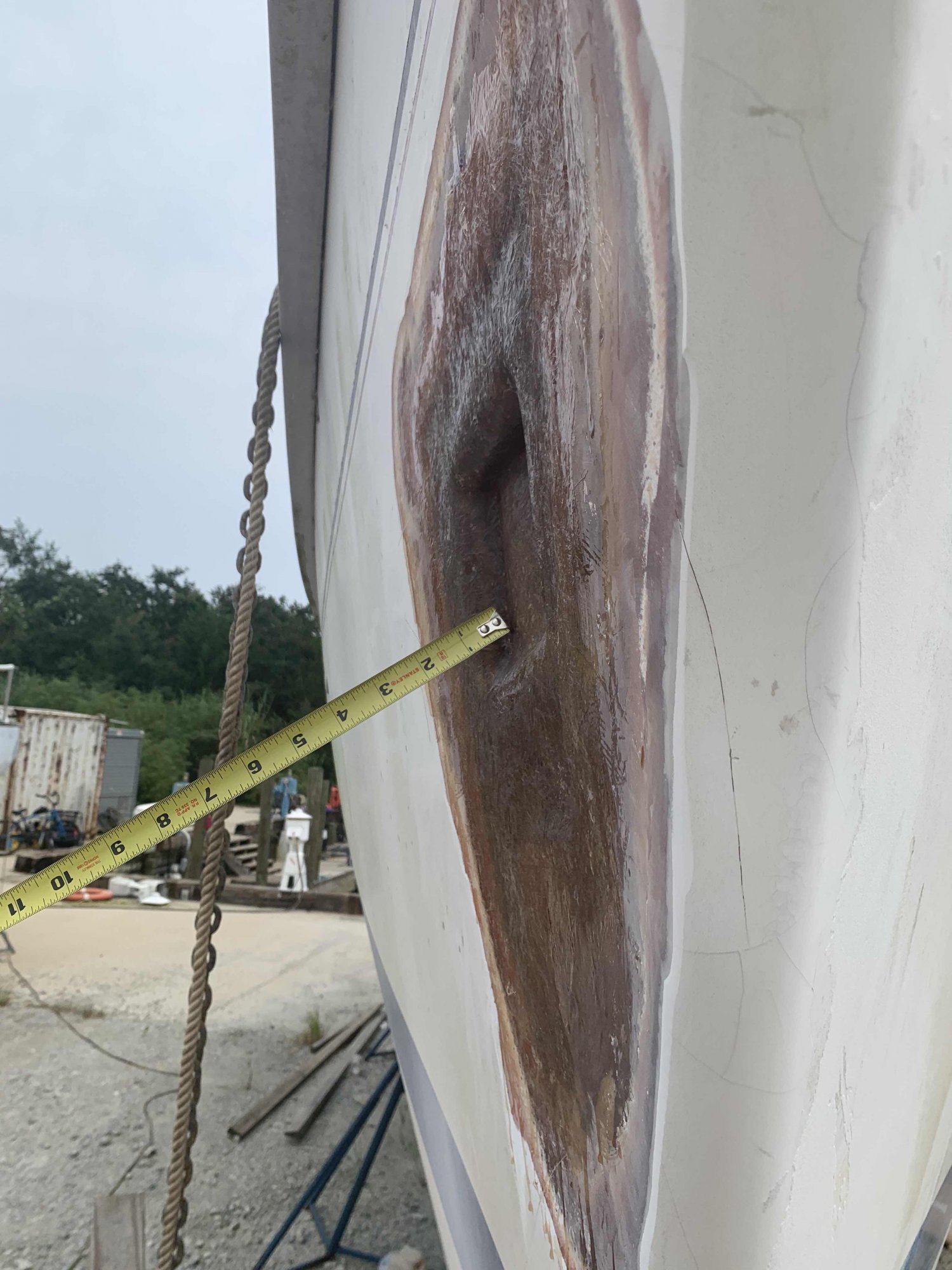 The Square was done to insert the Coosa into the Gap.
______
Now to the Question...
Should I Drill out the Structural repair to
re-install the Anchor Closet Upper Drain per OEM design or not?
I have looked at Hunter Anchor Closet Designs from the H24 and greater. It was just a standard design for all of them.
The Lower Drain Pipe serves as the full drain for rain and bow waves.
I see little design reason for the Upper Drain.
1) The height from weather Deck to drain ≈1.5 Feet.
2) Lower drain is full drain of the Locker. [not subject to plugging from inside]
3) Venting Air In, to make sure no vacuum lock, is done through the Hatch.
Comments are appreciated.
Jim...