Jun 22, 2004
2,660
Alden 38' Challenger yawl Rockport Harbor
John Alden was a master schooner designer. VOYAGER, design #390 B, was one of nine boats built to the design.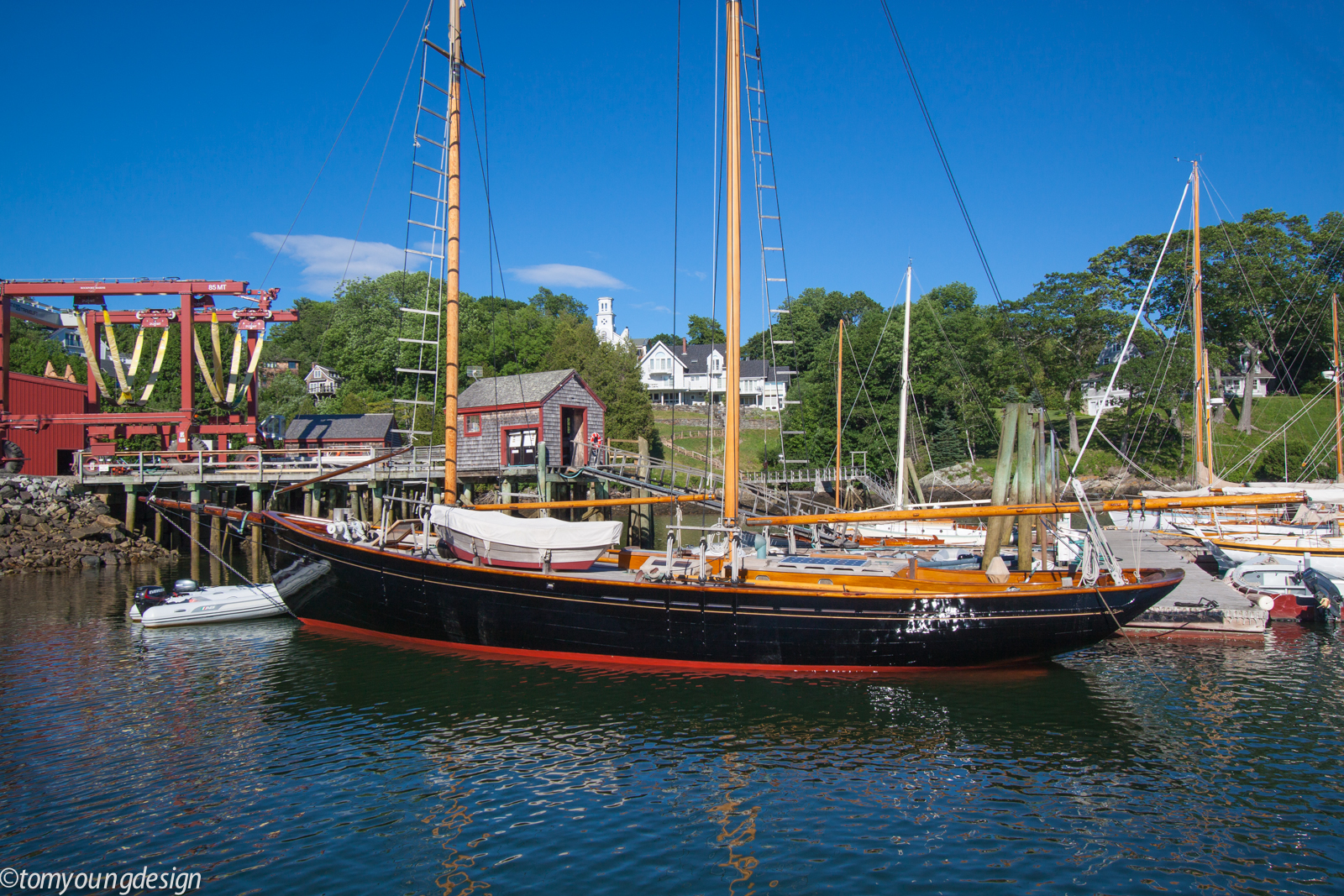 These boats took their cues from the working Gloucester fishing schooners. You can see those lines in the classic knuckle bow.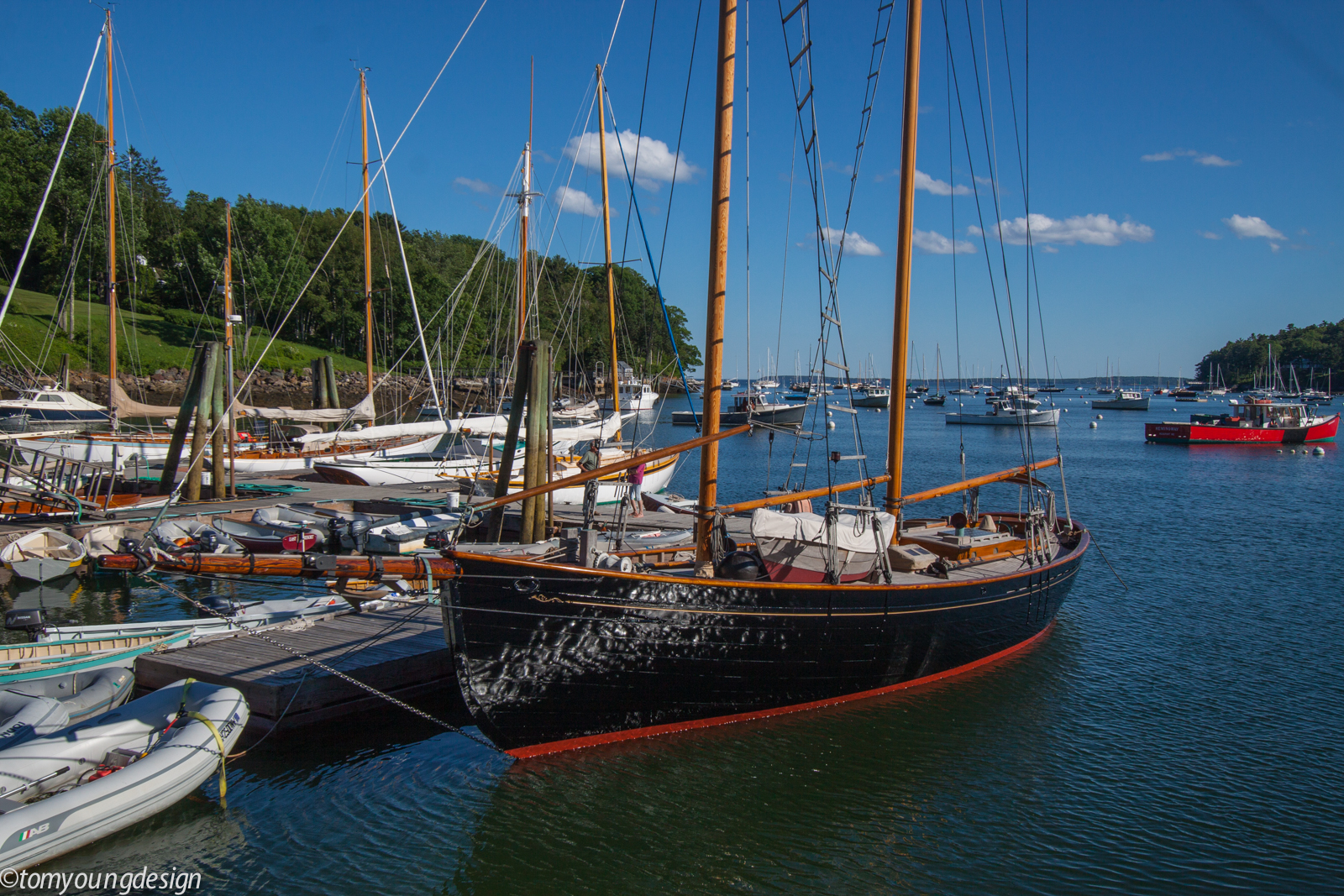 VOYAGER was built in 1929, at the Charles Morse Yard, in Thomaston Maine (in biz. today as Lyman Morse).
Though she resembles the old fishing schooners - especially with the lovely gray teak planked dory on deck - VOYAGER was designed to 'voyage' and race. The decks on this 50'er are expansive.
A simple boat by todays standards, with her schooner sail plan, she looks easily managed by a small crew or couple, heading over the horizon.