Hello,
I have an dead Westerbeke 13a which I'm determined to get out of the boat this winter. I was hoping to just slide it forward and lift it out, but the opening in the cabinetry is 14.25" wide and the motor with the mounts are wider than that by what looks like about 2" on each side.
3 of the 4 front mount lag bolts I could pull, but one seems to have the head rusted to the point where my socket just "slips" and it's behind the mount so I can't see it. Access to the back of the motor is a nightmare also, so getting those mounts dealt with and the shaft coupler are going to be a total PITA.
If I can get the mounts free from the stringers, sliding and trying to twist the the motor mounts around the opening may still work. But if that does not, what do you think the odds are that I could cut through the mounts that are bolted to the motor itself and use a few 2x4's under the oil pan to slide the motor forward? Would a hack saw or some power tool work for that? See arrows in photos. If cutting those is not practical, would cutting the vertical bolt between the mount base and the part my arrows point at be better?
Any suggestions are welcome.
Cabin cabinet opening 14.25" wide.
Mounts on stringers.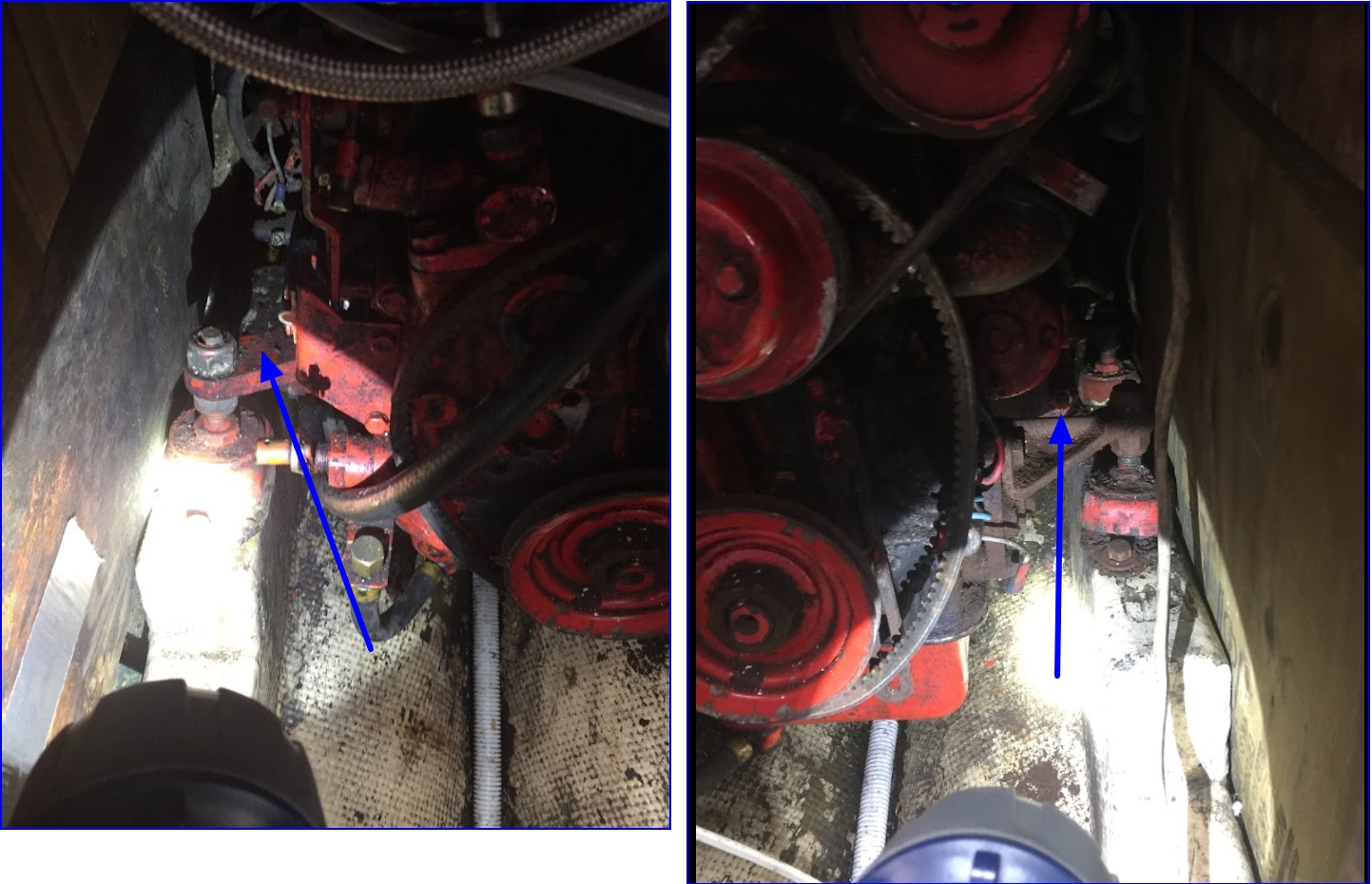 Dimensions from the motor info.