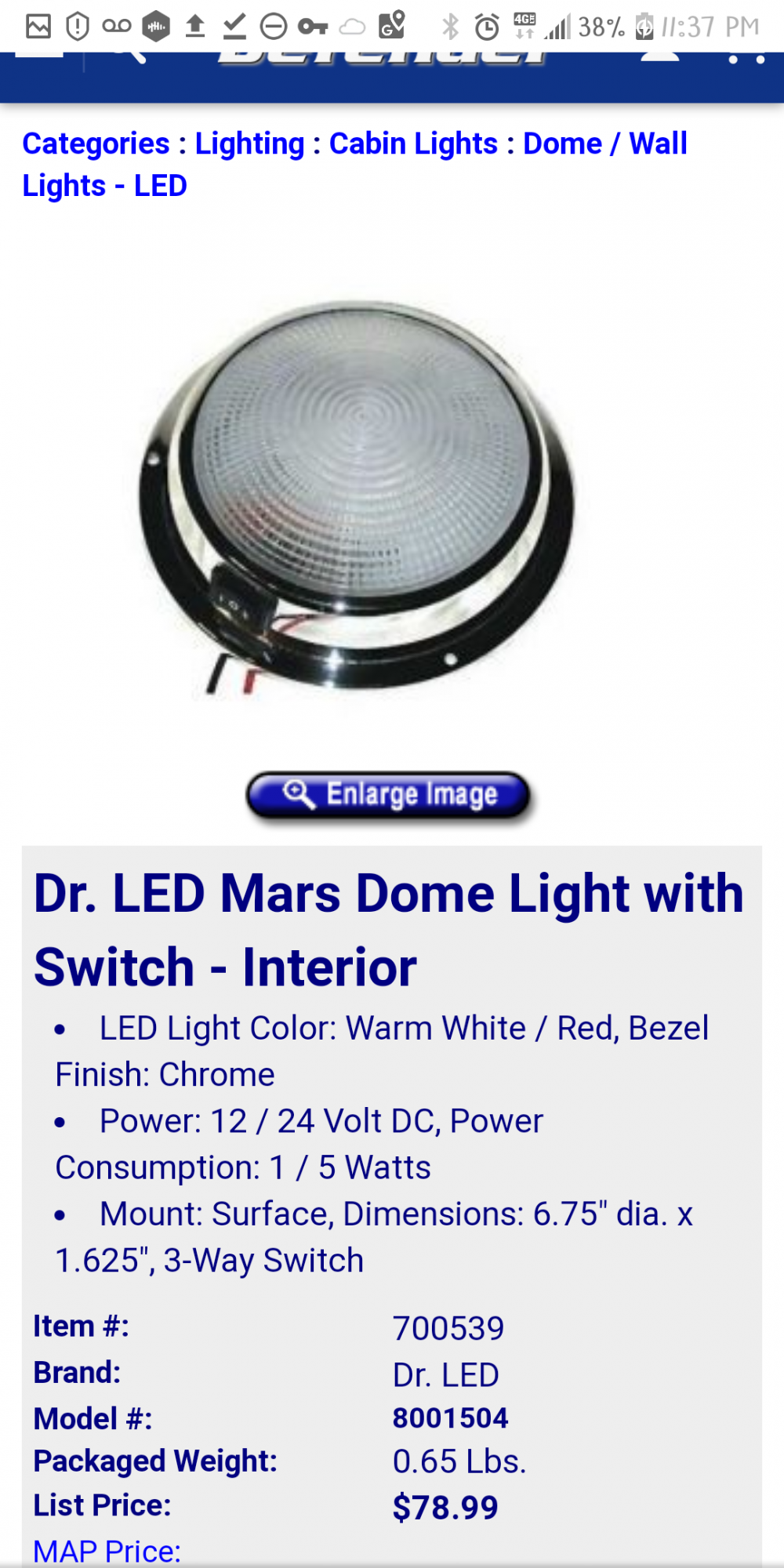 Mega scracht/and interior lights
The scratch that you can see here is about 3 feet long, it didn't cause any gouges in hull just scraped the paint off... I was away when this happened.
How to deal with it to have paint(gelco?) restored.
... Now the interior lights shown here,
The oerco has a waterproof on/off switch plus a gasket and is less than half price than the other one shown... But is not LED and sucks a lot of watts.
The other one doesnt have a waterproof switch, no rubber gasket, but is LED and has also a red light included(you get on/off/on) reading light plus night travel red light. Much bigger price.
Any suggestions in these 2 subjects?
Thanks in advance to all of you for sharing of experiences, wisdom and goodwill. THX!
C