This article outlines how long a snubber of certain rope sizes really needs to be to substantially reduce anchor line load.
For more than 35 years, Practical Sailor has been taking the guesswork out of boat and gear buying.
www.practical-sailor.com
It's LONG!!!
I noticed that the book "The Happy Hooker" suggests adding a mooring compensator to an anchor rode to give it more stretch (and load reduction). Does anyone have experience with this?
This article reviews 12 such devices, and actually the Unimer U-Cleat looks pretty good!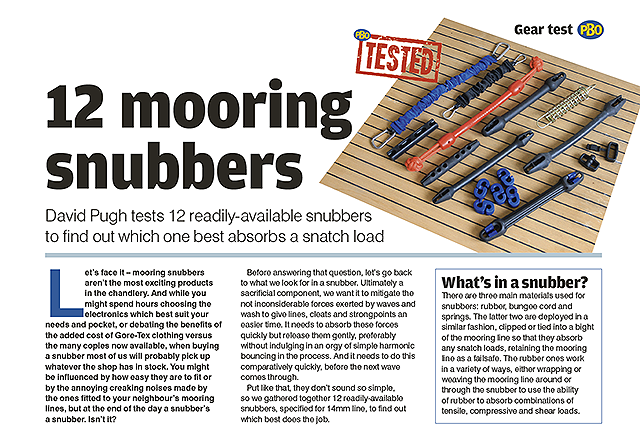 David Pugh tests 12 readily-available snubbers to find out which one best absorbs a snatch load
www.pbo.co.uk
Advice, experience appreciated!