Jun 22, 2004
2,648
Alden 38' Challenger yawl Rockport Harbor
CHRISTMAS, a 1961 Challenger - on her third engine, has the original exhaust. A drawing dated 1958 shows the typical jacketed copper pipe exhaust of the day. Attached at the exhaust manifold end plate with a flexible bellows, the location worked for the original Graymarine gasoline engine, and the second and now third diesel engines.
The inner exhaust pipe is 1 1/2" diameter, the outer jacket which holds the cooling raw water is 2". The cooling water is injected aft of the bellows, flows through the jacket to the high loop aft, and then the cooling water exits via a tap fitting plumbed to a muffler.
The muffler is a Maxim Silencer, a state of the art cast iron muffler in it's day. Cooling water flows through the chambers in the muffler and out through a section of 2" rubber exhaust hose, and out the stern outlet. It all works perfectly and is very quiet. And it has proven in our use to be completely protected from back flooding or siphoning through the raw water, and flooding the engine. Good design.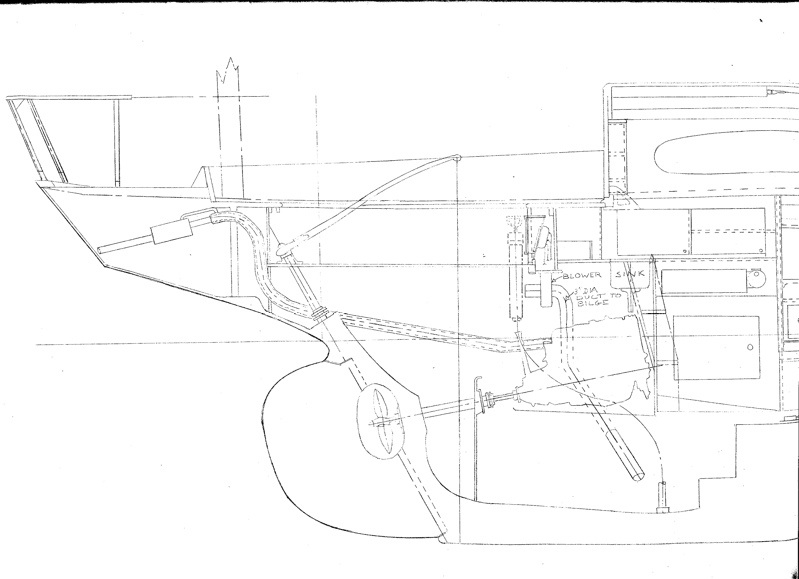 But I've been warned by a mechanic, when the system fails (due to inevitable corrosion), it does so catastrophically; the inner exhaust pipe fails and the system floods the engine. Plus, 2 of the 3 tapped fittings (2 hose barbs and one drain), were in need of re-brazing to the cooling pipe. A difficult task as it has to be done on the boat.
With no simple way to test it, I decided to install a water lift muffler. The decision made, with a reciprocating saw and a metal blade, I cut the system away.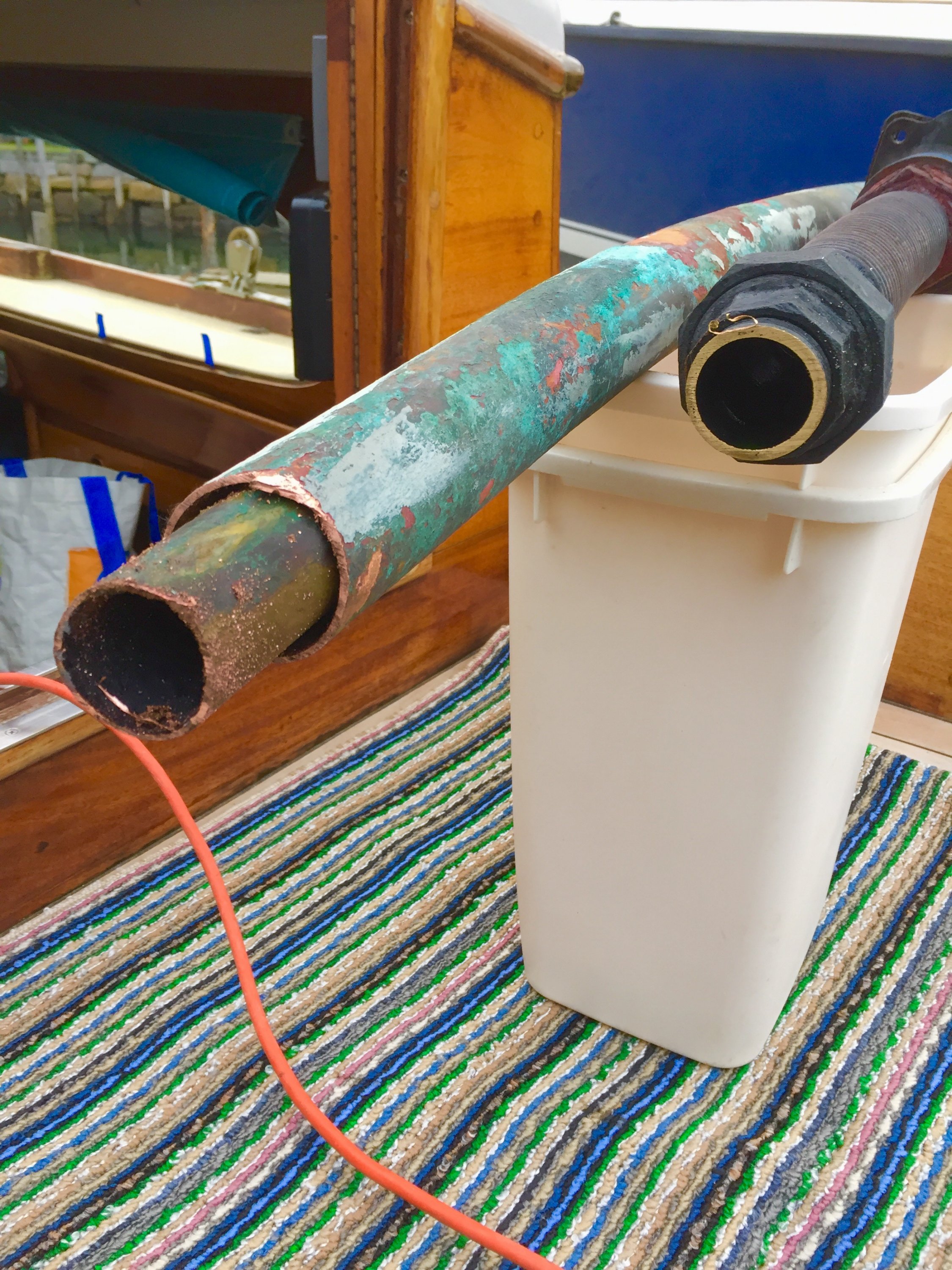 With some regret, I could see the copper (and some bronze?) pipe was perfect. Not too surprising though, Alden used the best materials.
No turning back now,...