The last owner of my Seaward 25 looked after her very well, but unfortunately seems to have had work performed on her by someone I might call, if I were a less diplomatic person, an F.N.Idiot.
He bought a Dickinson Cozy Cabin propane heater for the cabin. Why, with a 20 gallon fuel tank, he did not buy a diesel heater I can only attribute to him thinking he had a 6 gallon tank. Anyway, I could, just about, live with propane on the boat, but the problem I have inherited is the flue outlet location: it is placed so that the boom vang line runs just an inch clear and the main halyard actually runs above the metal of the flue.
Here is the stove, very pretty: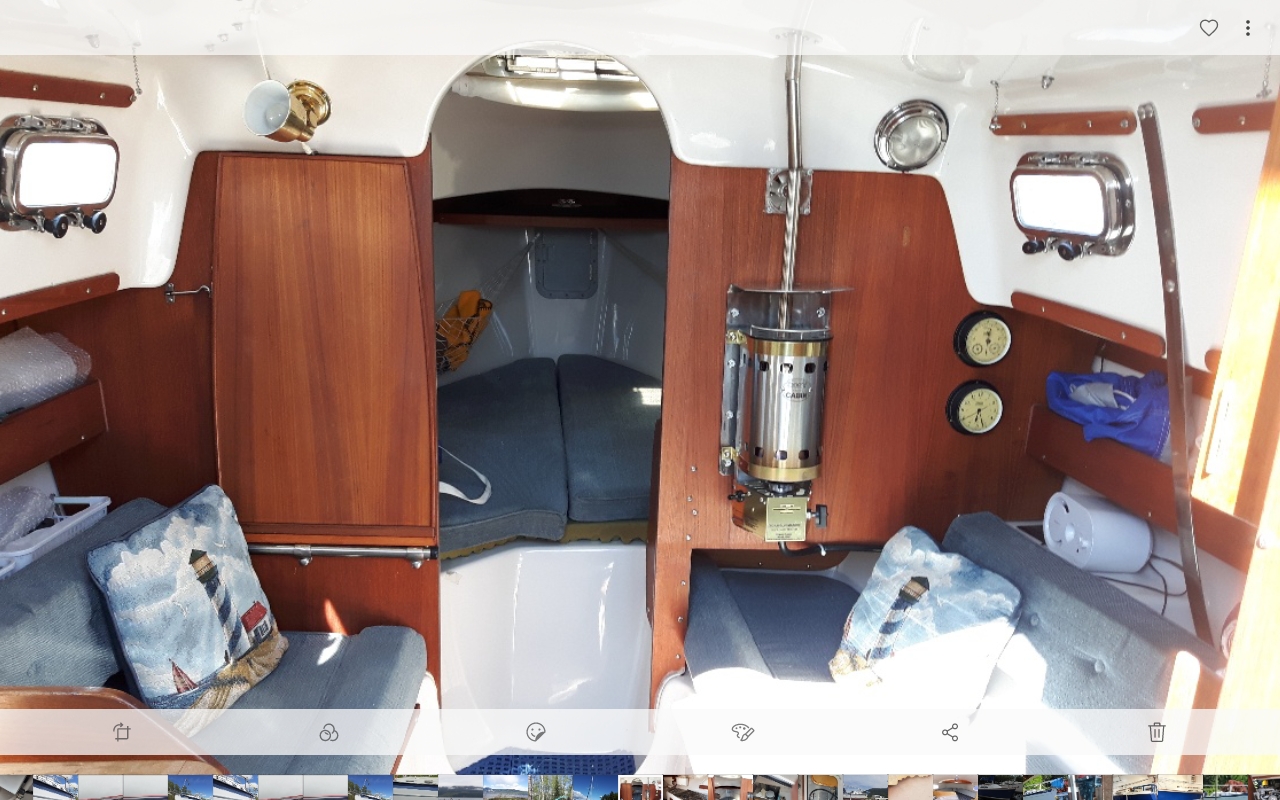 A closer view of the stack and flue: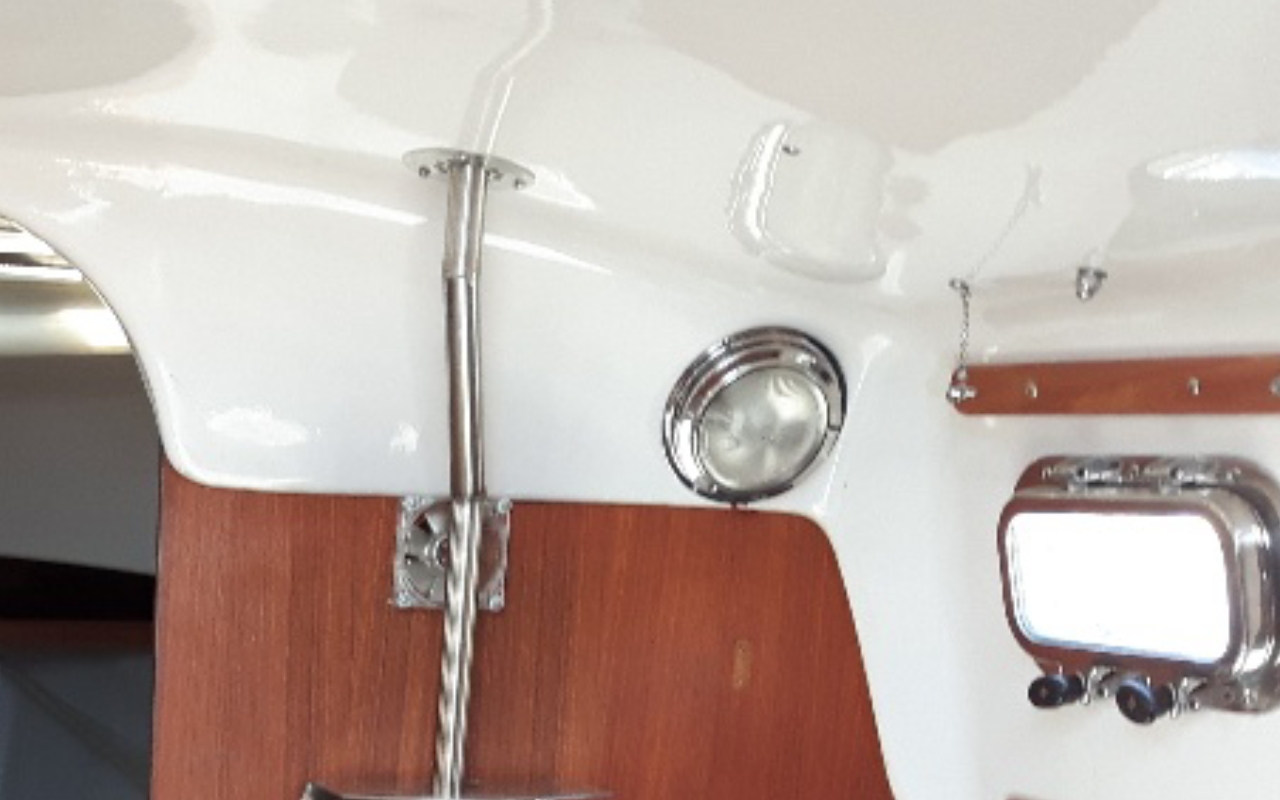 The flue on the cabin roof: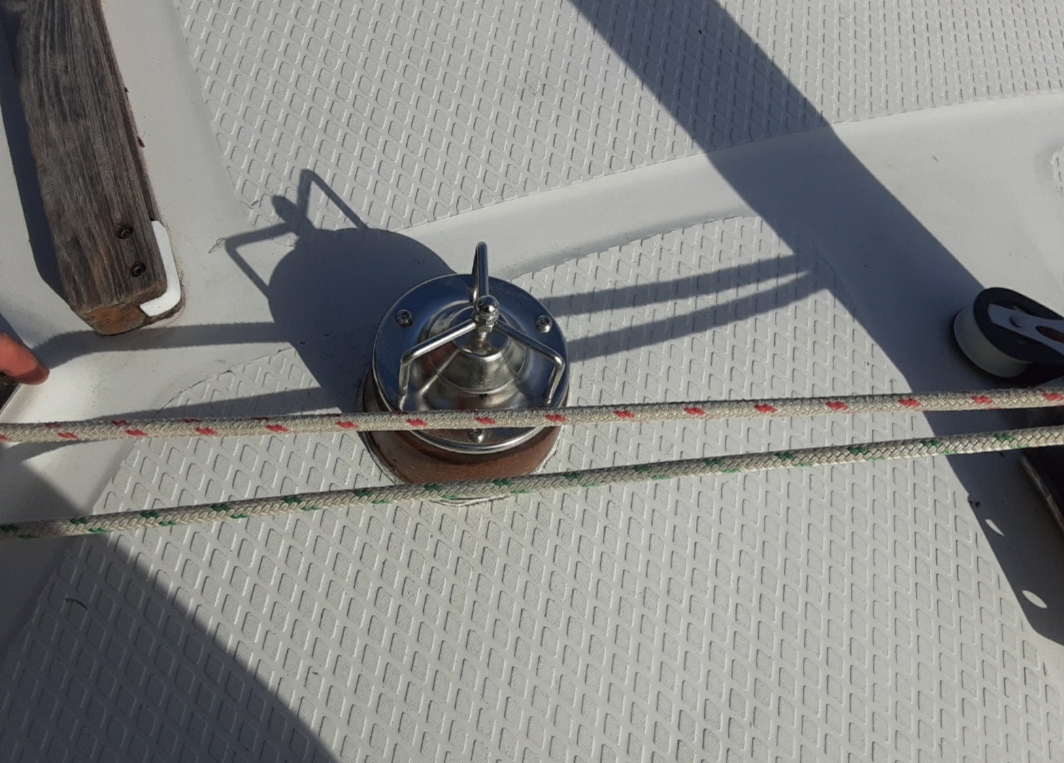 My question is, should I: 1. just run the halyard through a block tied off to one side, or should I: 2. get a sharper angle stack piece and move the flue a couple of inches, or: 3. should I dump the Dickinson and get a Webasto or Espar type diesel heater? Or something entirely other.
I found the plug from drilling the flue hole:
So I could replace it neatly if moving or deleting was the option. Incidentally, I think the plug shows the quality and solidity of the Hake foam sandwich construction.
Last edited: