Aug 11, 2011
653
O'day 30 313 Georgetown MD
In my humble opinion, inspection and what is acceptable is all relative. As previously stated, blowing down a hose and finding air coming out the other end, might not mean that large amounts of water will travel without much resistance down a hose. My example of this is when I commissioned my cleaned up/refreshed engine with out an inline raw water filter before the pump. With the engine running and looking at the transom, water flowed out with exhaust at a high volume and force. Once I installed the inline filter, resistance took over and the flow is less.
You mentioned in your original post, gurgling in the exhaust. Has the Vetus Waterlock been inspected. it should have nothing in it.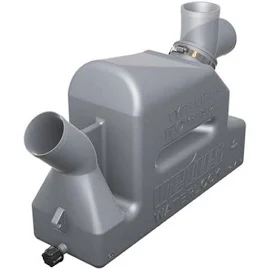 And then as I previously suggested , check the entire wet exhaust hose. These hoses can crack and collapse with all the heat that goes through them.
Its all about the process of elimination!