Oct 22, 2014
16,409
CAL 35 Cruiser moored EVERETT WA
A recurring question here on the forum. What about my standing rigging? When do I have to spend the money? I'm looking at this boat, what should I check? Why do masts fall?
Ok maybe the last one is a bit much, but my grand son did wonder what would happen if the mast fell down.
It would be a disaster. So we prevent such things by inspection and replacement. When I bought my boat I checked with a local rigger. We chatted about my desire to refit my 42 year old boat for sailing in the PacificNW. He shared that he finds more than 50% of the 2000 sailboats in the marina have a standing rigging issues. They sit in the marina and they age. It is the whole rigging system not just the wires.
It is time to check your Standing Rigging!
Yachting Monthly posted a nice primer on rigging (here
Boat rig checks: 18 ways to refine your yacht - Yachting Monthly
). It shares some of the secrets hiding in your Standing Rigging....
"Replacing standing rigging​
Some insurance policies insist on new rigging every 10 years, while others are satisfied with a professional rig inspection.​
​
If you are replacing your rigging, you face the choice of whether to go for the cheapest option or to upgrade to something that will give you better performance.​
​
The key characteristic is the amount the rigging will stretch, and sagging rigging leads to masts that flex more than they should, forestays that bag to leeward, and less control over the mainsail shape.​
​
Wire is still the primary option for most of us, but there are three different kinds you can opt for:​
​
7×19, or wire rope, is the most old- fashioned, and is suitable for running rigging where it needs to be highly flexible, but is not often used in standing rigging nowadays.​

1×19, a single bundle of 19 thicker wires, is the standard wire for most rigging uses.​

Compact dyform wire is pressure-treated. It weighs a little more for its size but offers reduced stretch, increased breaking loads and with it significantly more cost.​
Life expectancy for all three is very good with regular inspection, 7-20 years or 15-25k nautical miles, depending on use and region.​
​
'Wire does have its advantages,' says Gordon Bonnay of Performance Rigging.​
​
7×19 wire is the most flexible, but only used for running rigging now​
'The biggest thing that wire has going for it is that it will advertise its failure. Generally a strand will pop out, and as soon as you see it you know the wire is compromised.'​
​
Rod rigging has also been around a long time now. It has low stretch characteristics, a very long lifespan, and a minimum breaking strength beyond that of its wire counterpart.​
​
1×19 wire is standard on many cruising boats​
'Principally the thing that goes wrong with rod rigging is only really if there is a fault in the hydraulically attached fitting forcing the rod into a different shape, or if it is pulled out of line repeatedly,' explains Bonnay.​
​
Rod rigging has extremely long life expectancy attributed to design (mono strand) and the composition of the alloy making it very corrosion resistant.​
​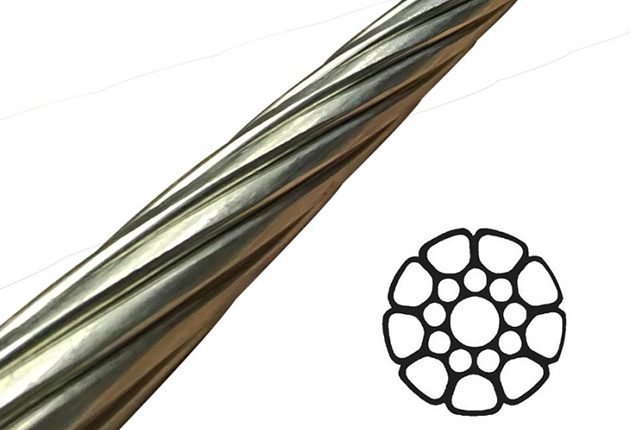 Compact dyform wire is stronger, lighter and has less stretch​
However, it does require a more in-depth service protocol during recommended intervals, which includes unstepping the mast to inspect and re-head the rod as needed.​
​
Therefore, rod clearly gives better performance, but its high cost and servicing requirements isn't affordable for most cruisers."​
​