The 2" OD exhaust overboard pipe fiberglassed in the port stern locker has very little clearance above the top of the exhaust tail pipe.
My exhaust hose 2" ID had been jammed on due to insufficient clearance and eventually leaked where it was flexed/bent/partially collapsed. In fairness it was years of use.
Does anyone with a H376 route their exhaust hose in a way that doesn't cause too sharp a bend in the wet exhaust hose?
I am considering trimming the pipe enough for a 90 deg rubber elbow to another 90 deg fiberglass exhaust elbow to create an offset for a zero stress connection. Any better solutions?
Thank you,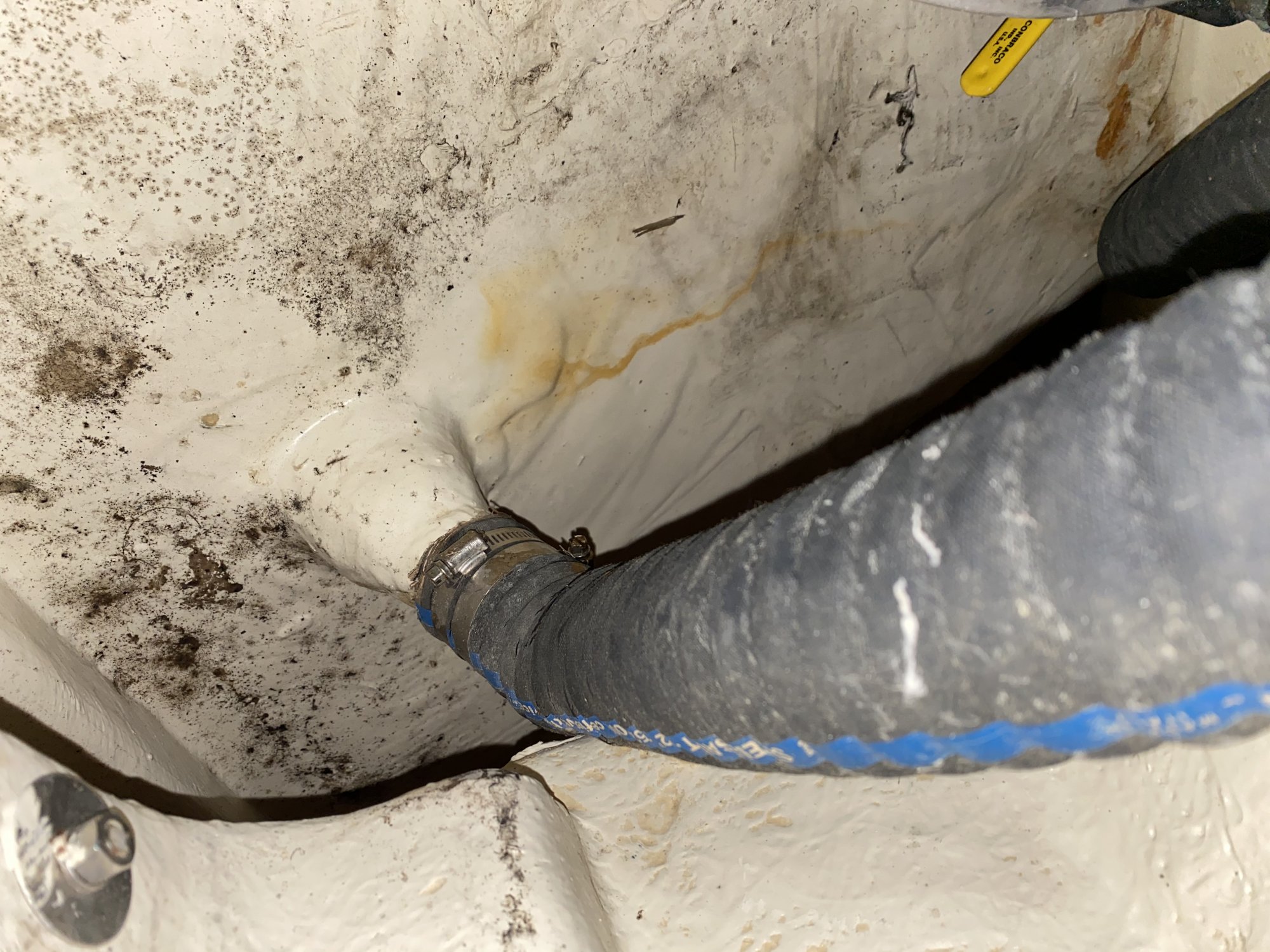 Scott