The point you are at now leaves me thinking that maybe you might want to consider doing exactly what I did with the motor mount. Carve out the top 1/2" of foam & lay in glass, one sheet at a time, rather than buying the prefab G10. You can carve out the foam up under the existing Luran & pick up a large area to distribute the load. If you want to get fancy, you can taper the thickness of the glass towards the ends & only have full thickness in the area where the screws grab. The selfish part of me would like to see you do something different so that I can compare those results to mine & learn more, but the practical part of me doesn't want to see you pop any more holes in that boat to get the backing plate in.
If i dont use a bilge backer, then putting the G10 deep into the foam AND undercutting the luran with FRP might be the ticket.
What i should have done is placed barrel nuts under and through the G10, put the bolts in, epoxied the board to the bilge FRP, then foam to the top.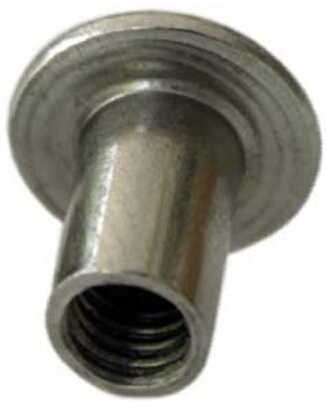 The foam being 1-2 inches undercutting the luran. Nothing would pull that out..Could probably lift the boat up and not fail. Then FRP with luran undercut. Remove bolts, set the mount, and put bolts back in with butyl or other sealer.
Last edited: