Jun 22, 2004
2,663
Alden 38' Challenger yawl Rockport Harbor
The fiberglass hull and deck were cast at the Halmatic Yard in the UK in 1959. The hull was then shipped to the LeComte yard in the Netherlands to build the rest of the boat in wood, she launched in 1960.
She has been owned by the same family for 60 years and it's probably safe to say that the boat has been moored in the same cove on Penobscot Bay, every season since.
I watched a new generation of family owners smartly sail ECHO into Pulpit Harbor and then through the narrow cut into Cabot Cove where she moors. Real sailors. Nice work.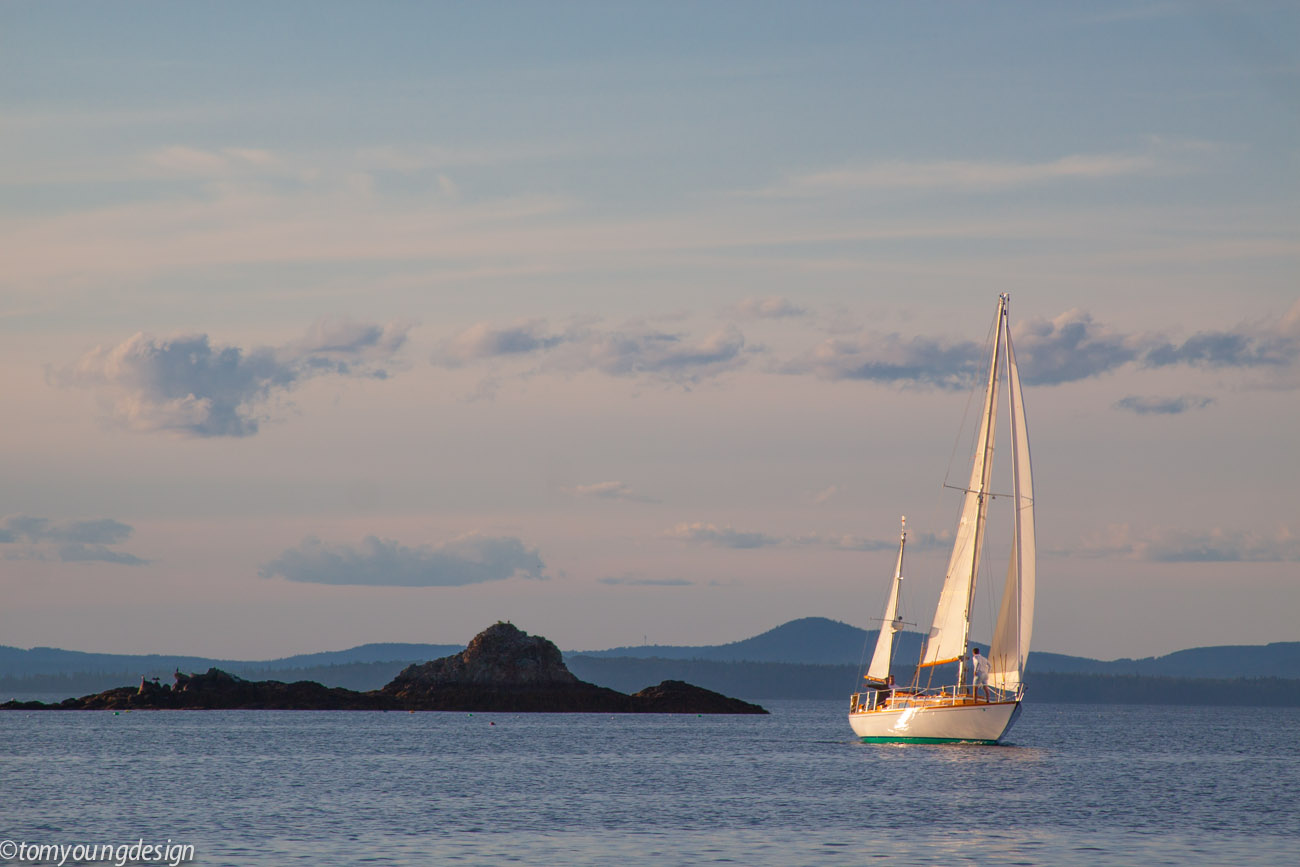 Lining her up,...
and through.