Jan 8, 2015
356
MacGregor 26S, Goman Express 30 Kerr Reservoir
Awhile back I completely tore off the SS cable for raising the centerboard. I had temproarily tied some cord into the hole to get me by since I rarely removed the boat from the water. Now that the boat is out of the water, it is time to fix it correctly. When I raised the boat up off the trailer, the board didn't drop far enough to reach the attachment point.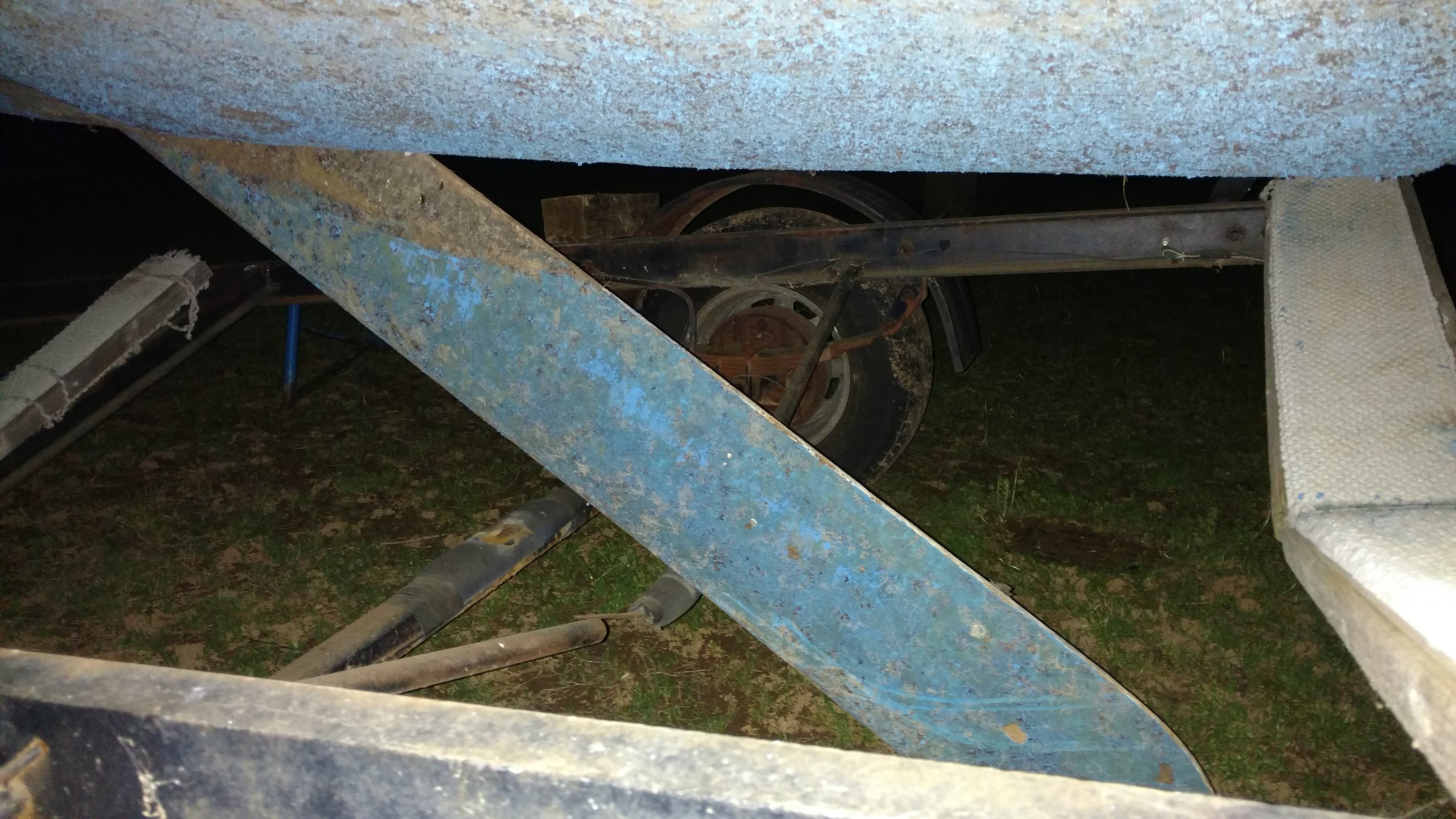 I could raise the stands another 24" or I could dig a hole under the centerboard. I am a little leary of raising the boat too far up in the air since I will be working underneath it. If I was to dig a hole, how deep would it have to be to be able to get to the attachment point?
Would anybody see a benifit for additional jackstands? If so where should I place them that they won't be in the way of the trailer?
Unfortunately I don't have any stands short enough to replace the 55 gallon drum placed under the front of the boat. Nor do I have an easy way of lifting the front of the boat any higher.
I am trying to get this finished before the weekend and rain is forecasted for tomorrow, so I don't want my haste to cause me to do anything stupid.
Any opinions or suggestions would be appreciated.