Jun 22, 2004
2,663
Alden 38' Challenger yawl Rockport Harbor



You can spot an Alden Challenger, a mile away. And an Alden Mistral, Zephyr, Countess… A prominent link in these Alden designs are the unique - large,"D" ports, first penciled on vellum in

1958.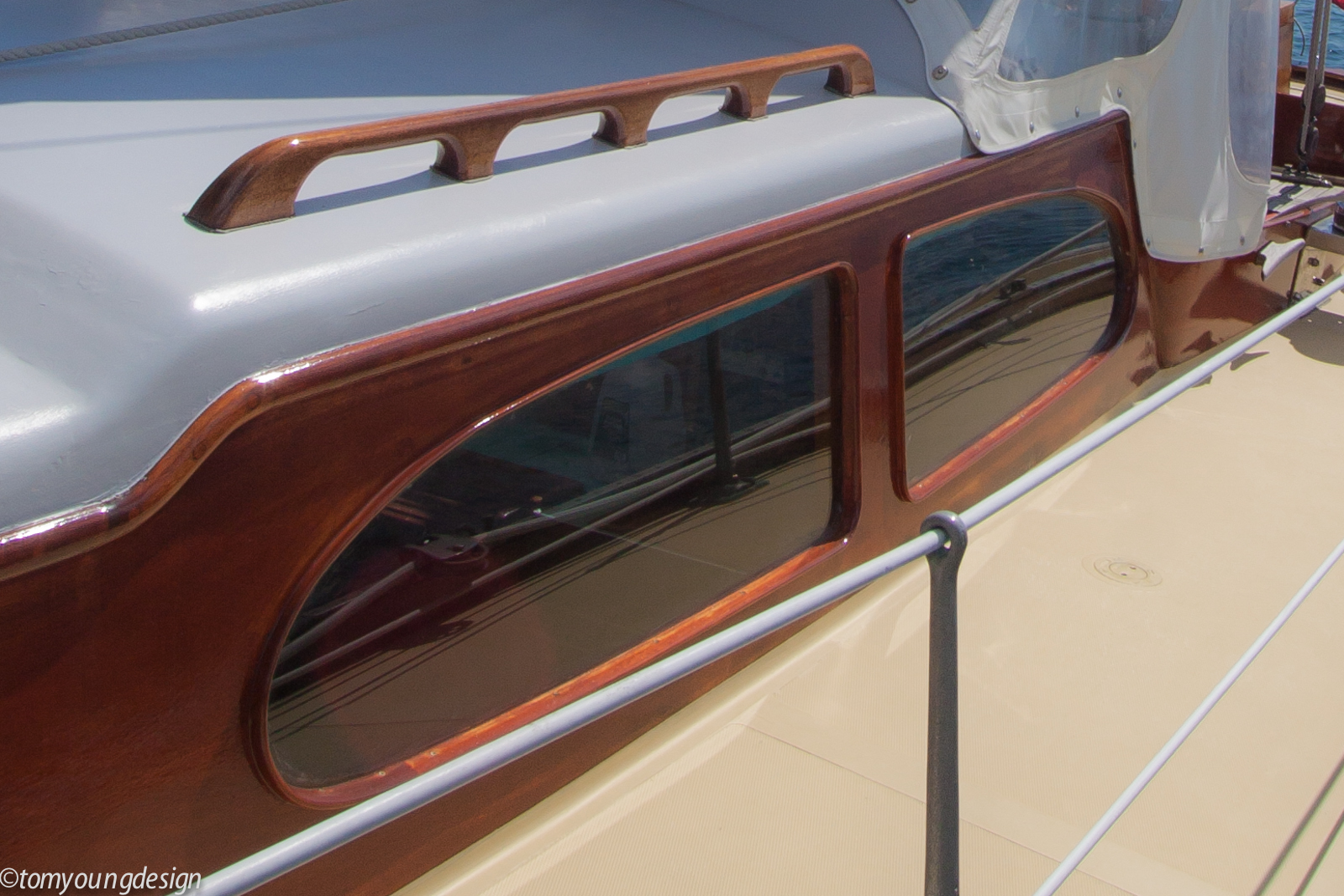 I am curious about the history of the "D" port design. Research shows similarly styled windows in auto design, in the same 1950's era.
I found a classic old bloke in a musty wool suit, sitting next to a vintage 1950's Jaguar window. The flattened oval shape was in fashion when Alden drew their Challenger ports.
Is this the "D" port origin, automotive style?

I like to think the designers at Alden were channeling an older form. Fashion is fleeting, Alden style was/is timeless. Here's my take:

The shape of the ports, specifically the graceful top line on the pair of Alden Challenger "D" ports, is ancient.

Alden's designers drew an Elliptical shape - a perfect curve that is formed mathematically - for the top half of the pair of "D" ports.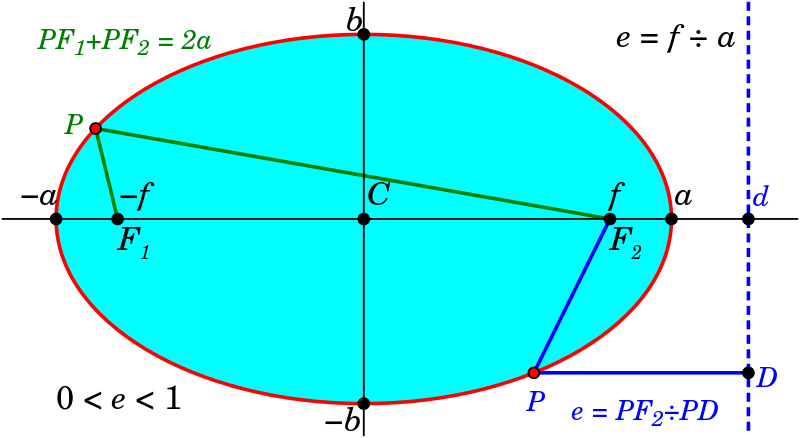 This lovely form that draws the eye, is the familiar, graceful, elliptical arch, which dates back to (and before) the Renaissance period. An elliptical arch is classic, and never goes out of style.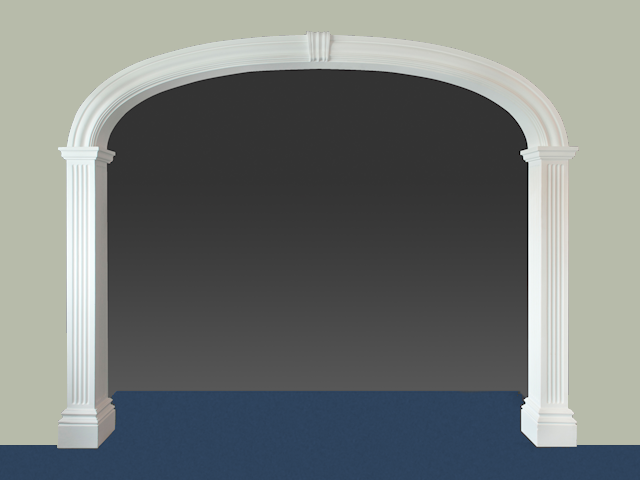 Alden was challenged structurally, installing the big ports in the solid 16" mahogany house side. But they wanted this unique port design - dearly, and were willing to incur the added costs and complexity the "D" ports would add.
A large laminated beam as well as full house depth drifts, were needed between the ports for strength in the weakened house side plank, between the D port cut outs.
Alden also wanted a bright cabin below in the Challenger. They got that.
To further accent their design, they used a delicate wooden trim to secure the tempered glass. The trim was proud of the house side. This element leaves a lovely shadow line that constantly changes.
When it came time to replace the delicate port trim(years ago), I enhanced the detail by milling the stock oversized. This accents the detail by extending the trim, further out, beyond the house side(plus it should be easier to remove and replace in the future).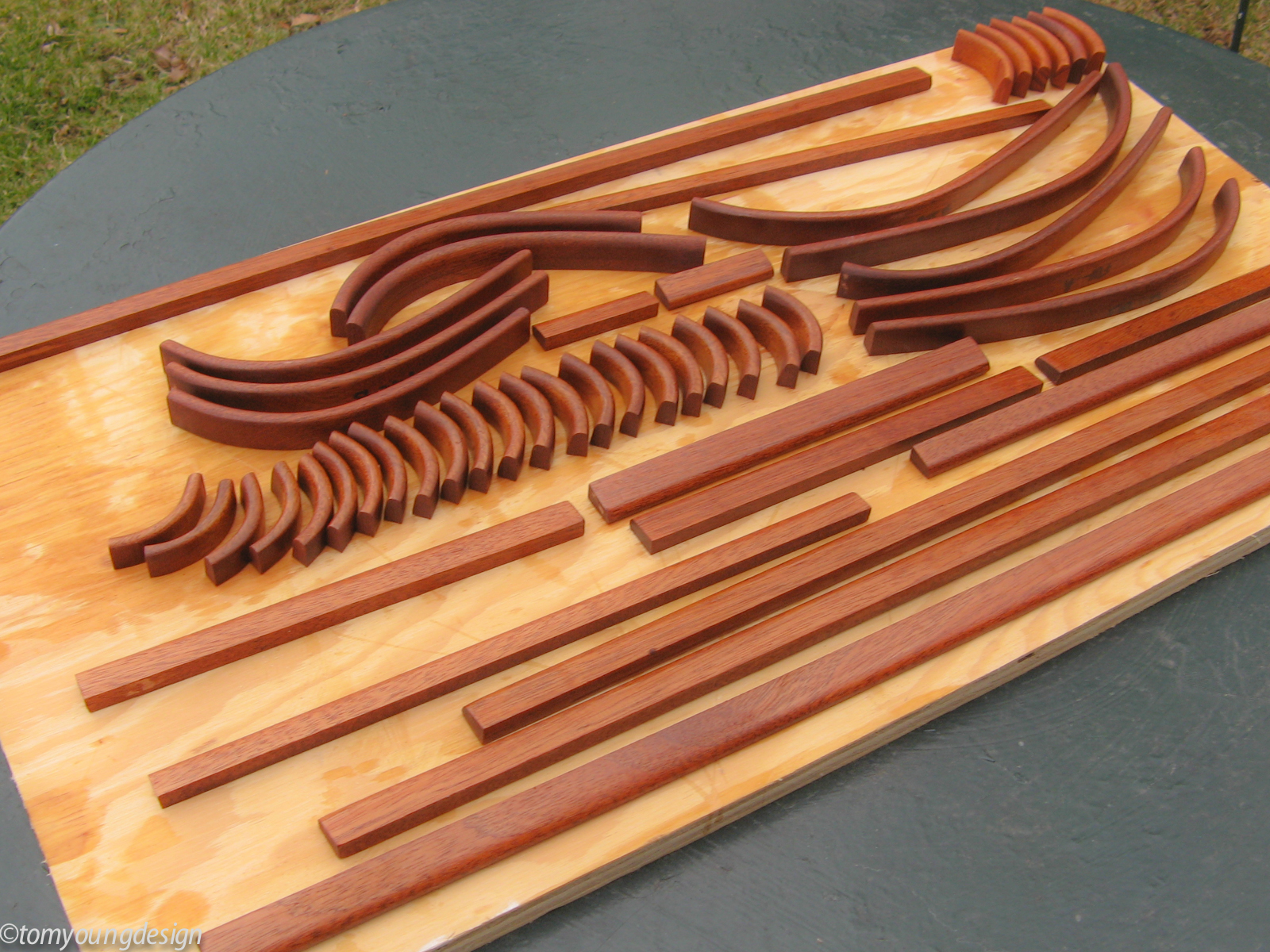 52 Challengers were built with Alden's signature "D" ports.
On the eve of 60 years removed from the drafting table in Boston, Alden's design work continues to be timeless.