Jan 8, 2015
356
MacGregor 26S, Goman Express 30 Kerr Reservoir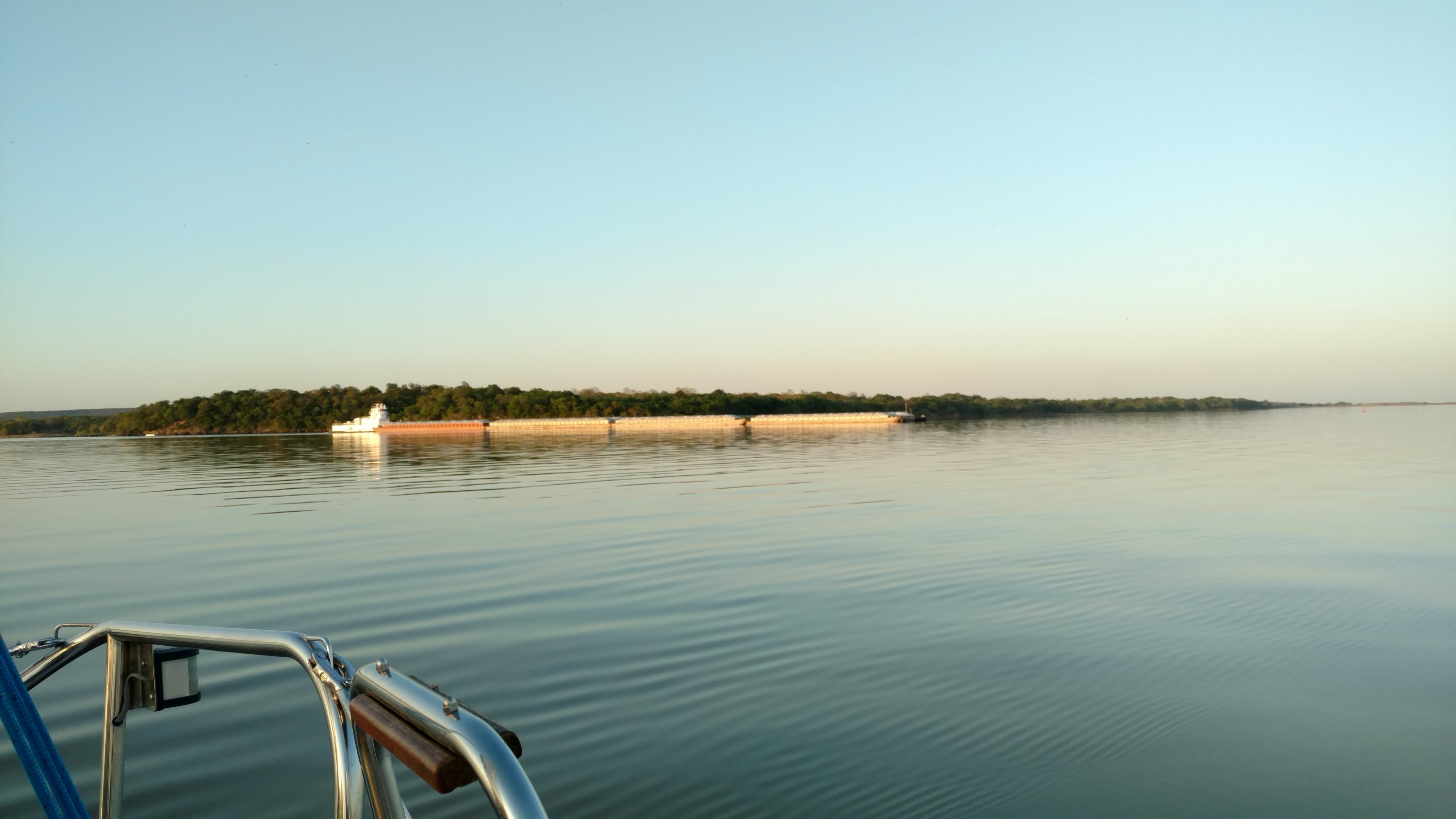 What is the proper etiquette while sailing in the vinicity of barge traffic?
Yesterday I went out for a late afternoon sail hoping to catch the evening breeze for a moonlight sail.
As you can see in the pic, the wind was very light although I was still making slightly greater than one knot while I was crossing the narrow channel.
As the barge rounded a corner about 500 yards from me, I could here his engines back off to idle speed. At first I attributed the quietness due to the tug turning directly away from me.
But after observing him for awhile, I noticed he was operating a greatly reduced speed. Later, it occurred to me that he might have been waiting for me to give him safe maneuvering room. Finally this was confirmed by his two blasts then I heard his engines rev up again.
Now I am conscience of the fact that the tug captain is out there making a living and I would no way intentionally cause any disruption to him performing his job. Had he hailed me on the VHF I would have made my intentions known. I even would have started my engine to clear the channel quicker if that would have increased his comfort level.
While it is hard to judge distance over water, how much separation should I have maintained between us? My thinking was that as long I am operating outside of the channel I wouldn't be impeding his movement. He might have thought differently.
BTW, after the sun set, the wind did pick back up for a great moonlight sail.