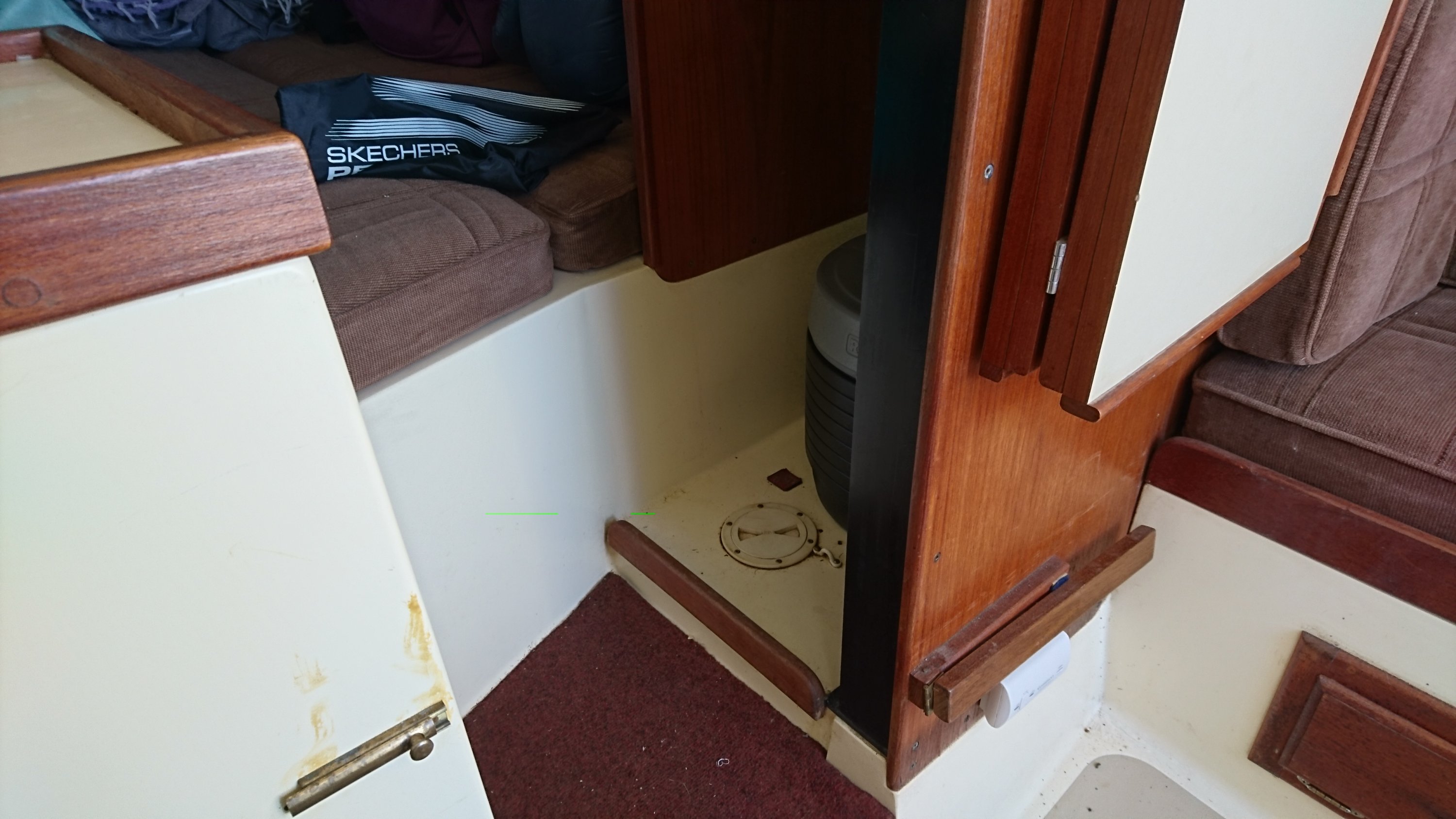 Hello all, I'm new here. I've owned my 7.7 for just over a year now and of course an doing many repairs and upgrades. One concern is this access in the floor of the head. There is no other access, in or out. No thru hulls, or drains.
At first I thought it was an access for the sink thruhull, but it isn't visible. I thought maybe a black water holding tank but there is no external drain. It is holding a little water, maybe a couple litres, that doesn't seem to leak out anywhere.
Does anyone have any ideas?