Jun 22, 2004
2,663
Alden 38' Challenger yawl Rockport Harbor
A curious boat (to me). Alden was well into fiberglass hulled boats in the mid 70's. Yet SHANTI's hull is wood. In fact I believe it is plank on frame. The cabin trunk - with a raised dog house - is all bright.
A center boarder (you can see the bronze cranking mechanism on the dog house) , her graceful hull is from an earlier era.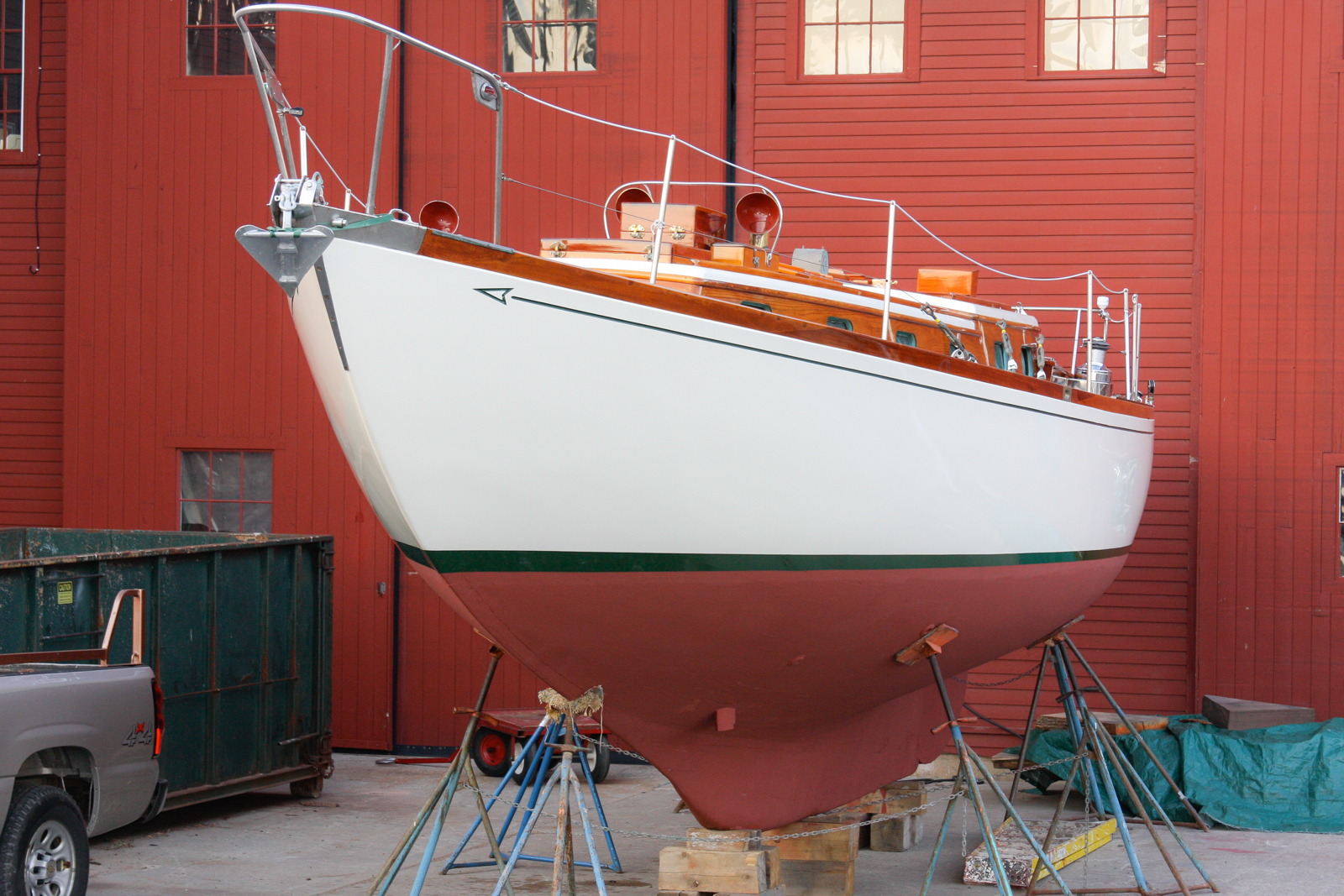 Her spars are aluminum.
Owning a 1961 Alden with fiberglass hull and decks with spruce spars, this Alden, 13 years newer, is a curious boat. Has anyone seen this cove stripe detail?