Registered users don't see ads
Need help with the forums? Have a question, suggestion, or complaint?

Let us know!
Marine Plumbing and Sanitation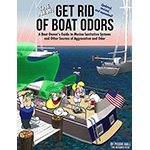 Welcome back Head Mistress, Peggie Hall! Peggie will be joining us for a few weeks to answer your questions about marine sanitation and MSDs. Also check out her updated and revised book, The New Get Rid of Boat Odors Updated for 2016!